16 Next-Level Clear Lip Glosses We Love
November 04, 2022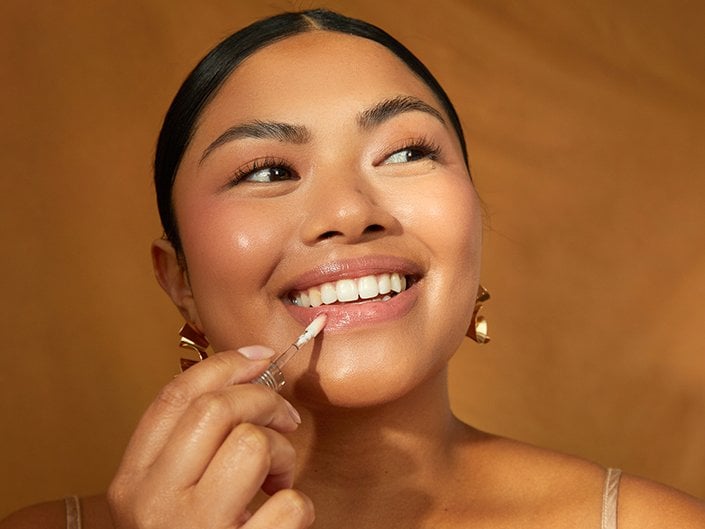 We're always hesitant to call anything "universal." After all, for something to be universal, that means it needs to apply to, well, everyone. But one product that may actually be worthy of the description is a good clear lip gloss. Not only is clear lip gloss flattering across a wide range of skin tones and lip shapes, it can be tailored to any makeup style, as well.
Are you the type of person whose entire makeup routine consists of a swipe of mascara as you're dashing out the door in the morning? Keep a clear lip gloss handy to elevate your natural beauty look. Are you a full glam devotee with a makeup collection that would put a drugstore beauty aisle to shame? Clear lip gloss is the perfect finishing touch to add some dimension to a matte red lip.
Regardless of your beauty needs and preferences, a great clear lip gloss is the versatile staple everyone needs in their makeup bag.
What Does Clear Lip Gloss Do?
A better question would be what doesn't clear lip gloss do? It's true — clear lip gloss has the ability to transform any lip look. It can disguise the driest of lips (unlike, ahem, some matte liquid lipsticks) In fact, many of the shiny gloss formulas out there today are packed with hydrating ingredients such as hyaluronic acid and antioxidants, so they double as conditioning lip treatments. And most importantly, of course, an ultra-shiny pout can take your selfies to the next level. Just kidding. Sort of.
But like most things, all glosses are not created equal, which is why we rounded up our picks of the best clear lip glosses to shop now. Whether you are looking for a subtly shiny balm-like product or a wet, glassy finish, you'll find it here. Keep reading to check out our ultimate lip gloss guide.
The Best Clear Lip Glosses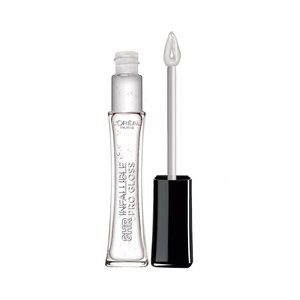 1 / 16
Plumping lip glosses are having a major comeback right now, and this is the one your lips have been yearning for. With a little tingle and a whole lot of shine, your lips will instantly appear plumper and more defined. We love pairing this one with lipstick for extra shine. Just don't be surprised if the tingling, plumping sensation fully transports you back to 2007 and has you dusting off your old velour tracksuit.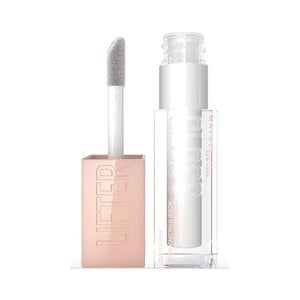 2 / 16
Coat your lips in hydrating shine with this gloss that's formulated with hyaluronic acid. It helps visibly smooth your lips' surface while enhancing their shape for a fuller-looking pout. Try this gloss when you want to give your lips some extra volume. The way the slight, pearlescent sparkle catches the light is just an added perk.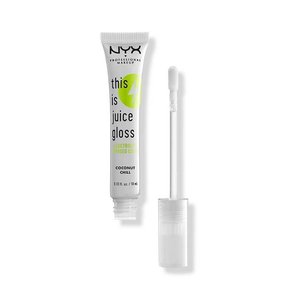 3 / 16
Give your lips the shine and hydration they deserve with this electrolyte-infused formula. It also contains jojoba seed, avocado oil and squalane to thoroughly moisturize the lips. Coconut Chill is the clear lip gloss shade that enhances your natural lip color and catches all the light. With its juicy feel and yummy fruity scent, this lippie stands out from the rest. Cushiony lips that smell like a tropical cocktail? Sign us up!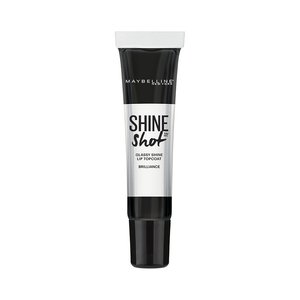 4 / 16
We like our glosses with a reflective shine, so this "vinyl" is an easy favorite. If you prefer a thicker consistency that you can trust will last no matter what your day has in store, this is the gloss for you. It's thick without being sticky, comfortable to wear and an all-around great drugstore find. As the name suggests, this makes a great topcoat to give your favorite colored lipstick a totally new look. For a high-drama holiday beauty look, try it over a deep red lipstick.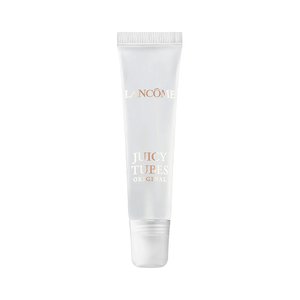 5 / 16
We don't know about you, but for us, Juicy Tubes are a nostalgic classic. The Lancôme lip gloss is nothing short of iconic, down to the familiar packaging. After sadly being discontinued, Juicy Tubes were
brought back
a couple of years ago in time for their 20th anniversary. This gloss is a cult favorite due to its ultra high shine and hydration provided by vitamin E. The jelly texture is sticky in the best way — just like your favorite lip gloss from high school. You'll find yourself reapplying it over and over again. Now, who wants to cut their own side bangs and go to the mall after school?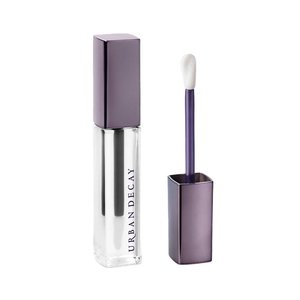 6 / 16
This product has the clean, hydrating feel of a nourishing lip balm with the long-lasting shine of a gloss. We love the vegan formula, complete with hyaluronic acid and passion fruit oil. Plus, the flocked applicator brush makes application smooth and mess-free. Throw this in your purse for comfortable all-day, everyday wear.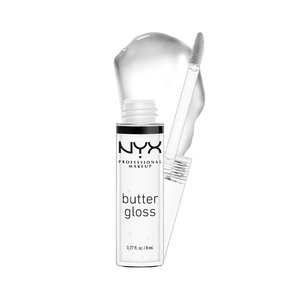 7 / 16
True to its name, the Butter Gloss effortlessly glides onto your lips like melted butter. The hundreds of five-star customer reviews rave about its creamy consistency and the way it doesn't dry out their lips. Swipe it onto your lips on its own or wear it layered over the lipstick of your choice. We're personally into the idea of pairing it with a slightly darker lip liner for a statement look.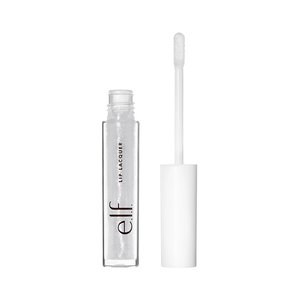 8 / 16
This Lip Lacquer is enriched with vitamins A and E for maximum hydration, so it will make your lips look and feel good. The brilliant shine of this gloss enhances your natural lip color in a subtly pretty way while also acting as a conditioning treatment. One five-star review says the customer even applies this Lip Lacquer before bed because it feels so nice and nourishing.
9 / 16
The aptly named Lust Gloss in Aliengelic stands out from the other lippies in this roundup, thanks to its iridescent, barely-pink undertone. This is the party girl's grunge-glam take on clear lip gloss. Stash it in your sparkliest bag when your lips start shimmering in the light of the disco ball.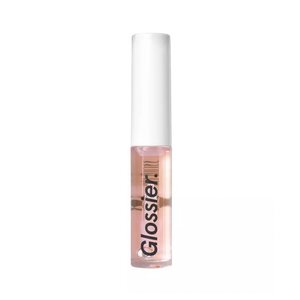 10 / 16
It doesn't get easier than this basic, versatile lip gloss, which packs a shiny punch with just one swipe across your lips. With its almost wet finish, this gloss is the epitome of the "clean girl" beauty trend — fresh and natural. And, according to the satisfied customer reviews, you can count on it to last hours at a time.
11 / 16
Pump up the volume of your pout with this plumping lip gloss. The Extreme Shine Volume Lip Gloss offers high shine, maximum volume, and a luxe, non-sticky texture. Best of all, though, it comes at a budget-friendly price point. It's almost too good to be true.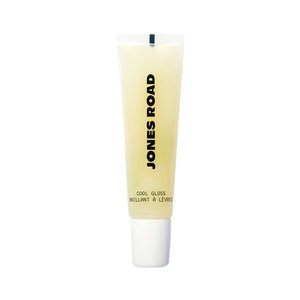 12 / 16
This buttery gloss melts into your lips without feeling heavy or tacky the way that some lip glosses do. In fact, it's so lightweight that you can also tap a small amount onto your cheek bones and other high points on your face for a subtle highlighter look. You'll fall in love with the cooling feel on your lips provided by the inclusion of natural peppermint in the formula.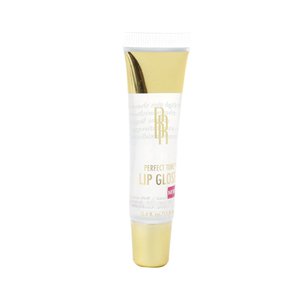 13 / 16
The Perfect Tone Lip Gloss is luscious and conditioning, made with ingredients like aloe vera, grape seed extract, and antioxidants. Not only does it make your lips look shiny and hydrated, it also actively nourishes them while you're wearing it. For the smoothest, glossiest finish, gently exfoliate your lips with a damp washcloth before applying.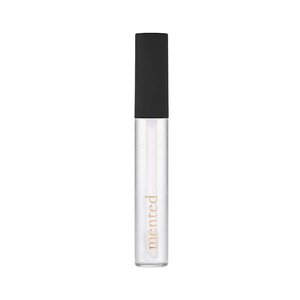 14 / 16
We like the Sheer Lip Gloss in Loud & Clear as a top layer over a red, pink, or nude lipstick to give the color that added oomph of shine. While this gloss doesn't have as glassy or reflective a finish as some of the other ones on this list, it maintains its sheen over time and will keep your lips from feeling dried out when paired with other lip products.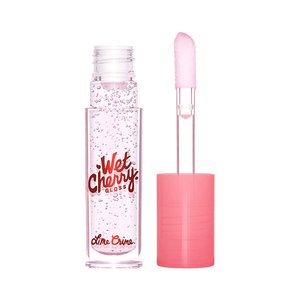 15 / 16
When it comes to clear gloss, formula is everything — which is why this hydrating option is a must-have. It's non-sticky, wet-looking and wears down to a balm texture after a few hours. This gloss looks so shiny and glassy on your lips, it's basically reflective. We're also super into the adorable pink and red packaging.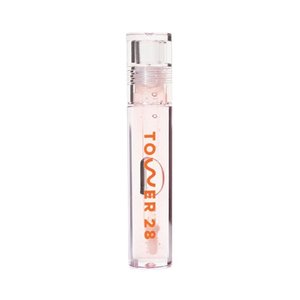 16 / 16
If you have sensitive skin, Chill is the formula for you. It gives you that high-shine, juicy appearance that you want from a clear gloss, but it also contains apricot kernel oil to help soothe. In addition to the soothing factor, this Lip Jelly has a silky smooth texture that made it go viral on social media. It also comes in a few different finishes, including a subtle
lip gloss with glitter
.
Read more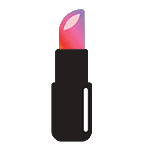 Back to top