This Lip Gloss Stick Converted Even a Die-Hard Matte Lipstick Lover
May 15, 2023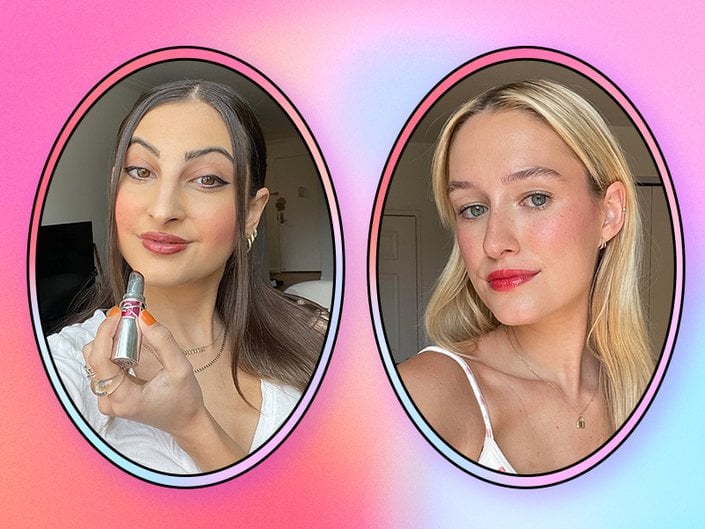 If you're anything like us, you probably have a rotating array of lip products in your bag at all times, from balms to glosses and lipsticks. The YSL Beauty Rouge Volupté Candy Glaze Lip Gloss Sticks combine two of your must-have lip products in one. With the shine of a lip gloss and the moisture of a balm, plus surprisingly bold color payoff, these gloss-balm hybrids are set to become our editors' most-reached-for lip of the summer. Below, take a peek at some of the newest shades and find out why one editor fell "in love at first swipe" with these lippies.
Alanna, Managing Editor
I have to admit: It took me a while to step out of my
matte lipstick
comfort zone to embrace glossy lips on occasion. That's because I'm very picky when it comes to gloss-like lipstick formulas; I like them to be pigmented, long-wearing, and most importantly, non-sticky. I'm pleased to say this Candy Glaze formula has passed my glossy-lip tests. It's a neutral brown hue that saturates the lips in only one to two swipes, and the formula leaves behind a non-sticky yet shiny finish. I love how it catches the light and how it's actually good-for-the-lips thanks to the inclusion of hyaluronic acid, vitamin E and mango oils. It's also incredibly long-lasting, sticking around far longer than other glosses I've tried. I may be a bit tough with my glossy lipstick standards, but so far, this formula has lived up to my expectations.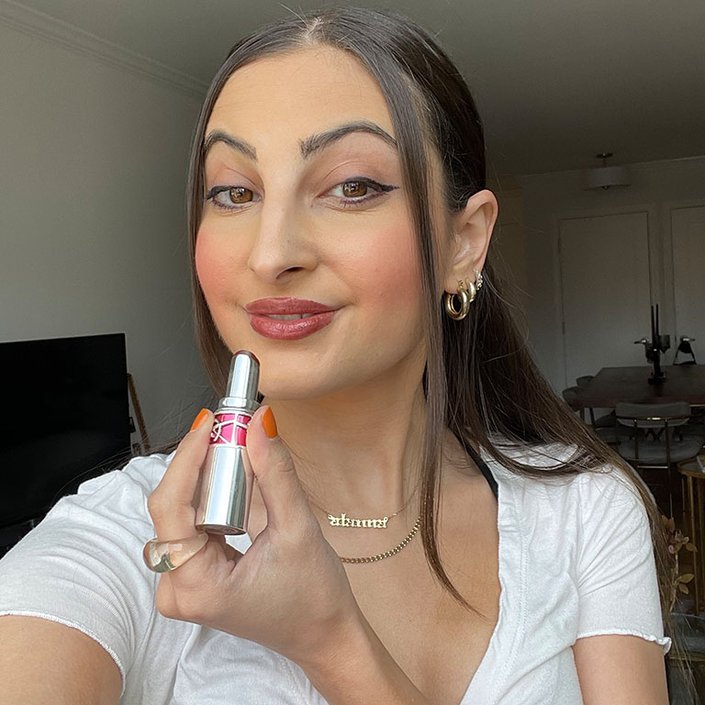 Kat, Social Media Editor
Having perpetually dry lips, I tend to gravitate towards glossier products, so the Candy Glaze Lip Gloss Stick was right up my alley. What caught my eye about this glossy lip were the skin-loving ingredients like hyaluronic acid and vitamin E, which claim to provide the nourishment of a balm. When I applied the product, the first thing I noticed was the pleasant, slightly fruity scent. I swiped it on like any lip color and instantly fell in love with how it glided onto my lips. My dry lips felt hydrated and nourished, and I was left with a really beautiful wash of color and shine. The sheer pinky nude shade is perfect for everyday use, making it the newest addition to my go-to lip product stash that lives in my bag.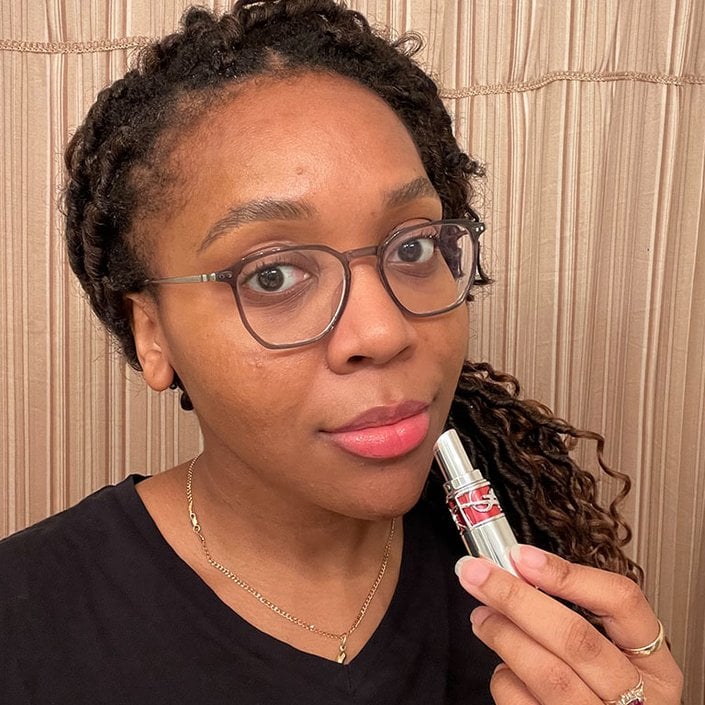 Jordan, Associate Editor
I pretty much consider myself a makeup minimalist, but if there's one bold beauty look I can't resist, it's a red lip. I was so excited to try the Red Crush shade of the Candy Glaze Lip Gloss Stick because it combines two of my favorite summer beauty trends — a retro, cherry red lip and a glossy finish. I'm not exaggerating when I say it was love at first swipe. Just one coat delivered a perfect slightly sheer, shiny tint for everyday wear. I built the color out a bit with a couple more layers to get a vibrant red lip that I can't wait to pair with volumizing mascara and a little black dress for nights out. The most impressive part, though, was how this lippie offered the pigment payoff of a lipstick or gloss with the melt-on-your-mouth feel of a balm.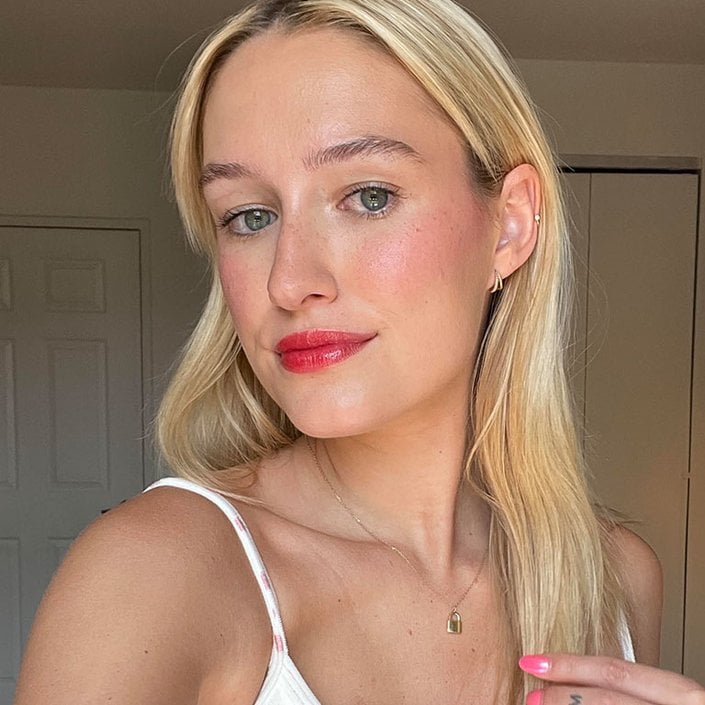 Ariel, Editor
I have worn the Candy Glaze Lip Gloss Stick almost every day since I received it, transferring it from purse to purse with every occasion — that's how good it is. I love the smooth, non-sticky feel, the sophisticated yet fruity scent, the juicy shine and the bold color payoff. The shade Beige Bliss is a pretty, popsicle-stained reddish-orange — not beige, so don't be fooled by the name. I love wearing it dabbed on like a stain or layered for maximum pigment.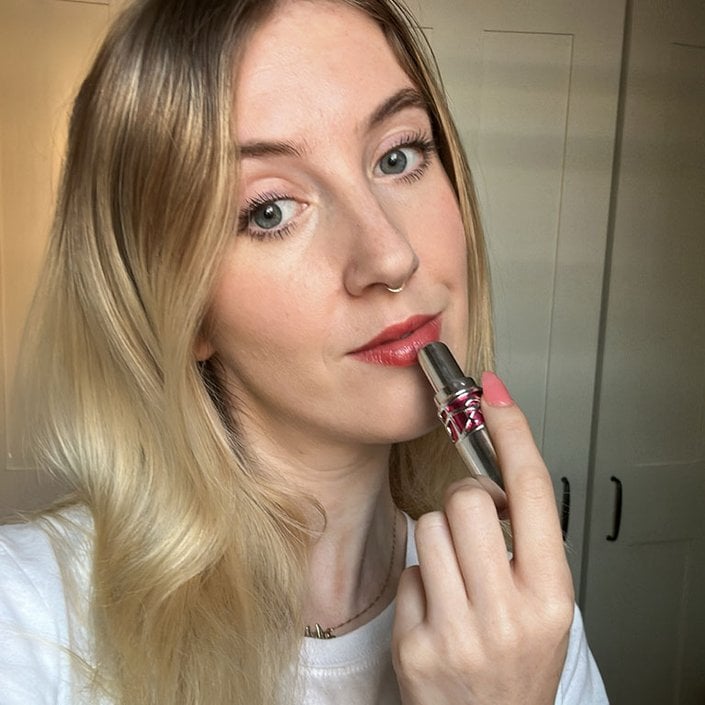 Reece, Associate Editor, Beauty Magazine
I'm all about comfort and ease when it comes to lipstick, so this Candy Glaze formula is just the sort of lip product I go for. It's comfortable, it applies smoothly and I don't need to look in the mirror when I apply it. I really appreciate how easy it is to just swipe on and go. As for the hydrating formula, my perpetually chapped lips approve; it doesn't emphasize dryness or flaky texture, and my lips look soft and well-hydrated. In my mind, there's no such thing as having too many nude lipsticks and Nude Pleasure is easily one of the best shades in my collection. The pink-brown hue gives a your-lips-but-better look with a glowy sheen that's perfect for everyday wear.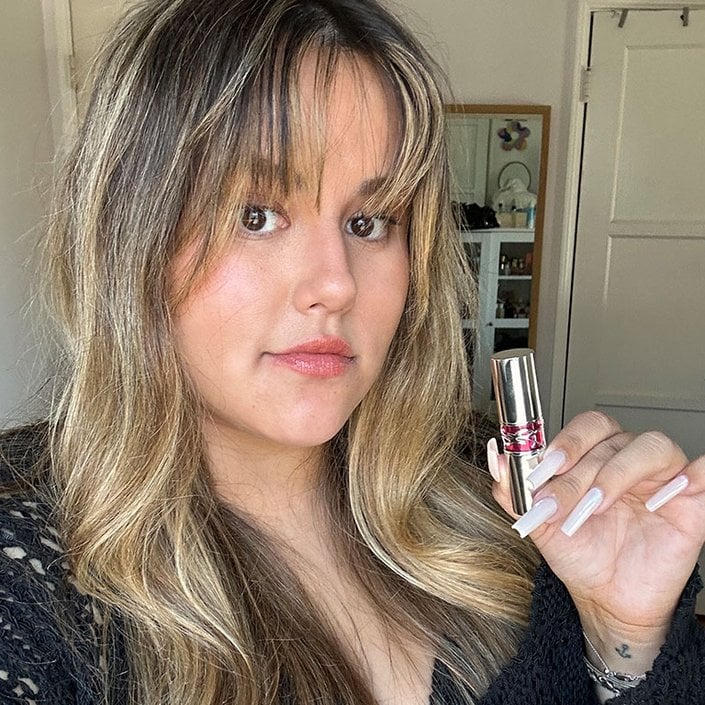 Sarah, Visual Designer
As a self proclaimed gloss connoisseur, I have high standards when deciding on a gloss. For a lip product to hold a permanent place in my makeup bag, it has to check off every box: high pigment, longwear, non-sticky, subtle yet pleasant smell, ease of application, and most importantly provide an impactful shine. The shade Scenic Brown is a perfect everyday nude color that compliments my skin tone well. I can confidently say the YSL Beauty Rouge Volupté Candy Glaze Lip Gloss Stick meets all of my standards — not to mention a bonus perk regarding the aesthetic element of this product. The super elevated packaging always brings in compliments and intrigue whenever I pull it out of my purse to reapply. Overall gamechanger, and I must admit my previously tried and true glosses have some competition with this product added to my gloss arsenal.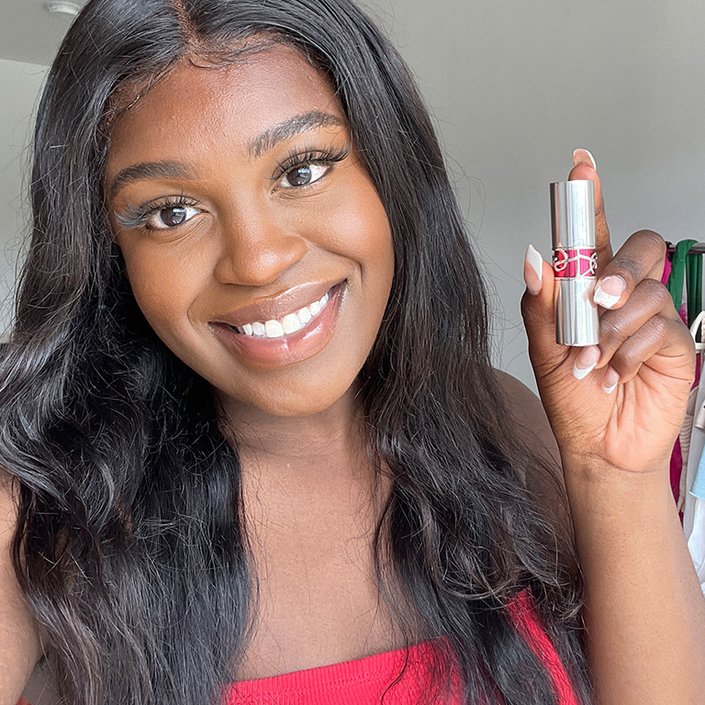 Read more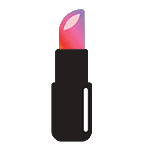 Back to top