A Camila Coelho x Lancôme Lipstick Collection is Coming — And They're So Pretty We Need All 10
August 23, 2018
As all you beauty lovers already know, product launches are something we take very, very seriously. We consider each launch a mini national holiday that we celebrate by stalking out said product newness with wild abandon. Today's "holiday" of sorts is brought to you by blogger-influencer extraordinaire Camila Coelho and Lancôme — yup, you heard that right. The two just teamed up to create a 10-shade matte lipstick collection, and it's just the kind of grammable perfection you might imagine.
"Literally an OMG moment! YES, I'm SO HAPPY that I can finally share my @LancomeOfficial L'Absolu Rouge X Camila Coelho collection with you all!" writes Camila in an Instagram caption. "I teamed up with LisaEldridgeMakeup to create 10 beautiful shades of lipstick that were inspired by my love of travel and home country of Brazil."
When we first got our hands on the shades, we were struck by the lipstick's luxe, red (dare we say, sexy?) packaging. To open the lipstick, you press on the top of the lipstick (on the rose-engraved gold top), and the packaging pops apart to reveal one of the prettiest lipstick bullets we've ever seen. The tip of the lipstick is shaped like lips, which is adorable, grammable and makes us want to hoard it as a work of art instead of actually using it — in this case, we recommend you buy (at least) two. The shade range is a promising array of colors that we think every beauty lover can get behind, ranging from dark neutrals like Carioca Summer to a bold classic red named Rouge Empire to a flirty, light pink shimmer shade named Day & Night.
Thankfully, you don't have to wait too long to get these lipsticks in your life. You can officially place an order for 'em on August 28 at sephora.com and lancome.com. But if you want to see them IRL before you buy, you'll have to wait until September 7 to find them in stores. The wait is worth it — we promise.
Read More:
Cloud Makeup Is Taking Over Our Insta Feeds and We're Not Mad About It
Calling All NYC Babes: Maybelline x Color Factory = Your Weekend Plans
YSL Rouge Pur Couture The Slim Matte Lipstick Is Coming — Here's What You Need To Know
Read more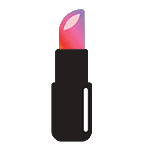 Back to top