These Giorgio Armani Beauty Lipsticks Have a Nude for Every Complexion
July 25, 2022
Lip stain, lip gloss and liquid lipstick formulas abound, but you can never go wrong with a
classic tube of lipstick
. Lately, our editors have been loving the
Giorgio Armani Beauty Lip Power Longwear Satin Lipstick
for its sumptuous formula and span of nude hues that flatter every complexion. The lipstick is enriched with oils that give lips a silky smooth feel, which allows it to last comfortably for up to eight hours. Our editors put the newest shades to the test below.
Alanna, Assistant Managing Editor
Brown lipsticks are my love language almost all year round. I love how they add a pop of contrast to my complexion, and that they go with just about every kind of makeup look. This sultry brown hue is no different and has a warm undertone that looks good as an all-day lip color or even as a spicy evening hue. It has a satin finish that keeps the lips looking and feeling hydrated and fresh — never dry! It's also super long-wearing, which makes it a total must-have during busy work days. This lipstick has certainly become a staple in my brown lip collection! P.S: It's also super user-friendly and saturates your lips with as little as two coats.
Ariel, Editor
Intimate is a creamy, peachy pink nude shade that's perfect for everyday wear. It feels as comfortable and hydrating as my favorite lip balm, but has the color payoff and lasting power you would expect from such a luxe formula. A lot of nudes tend to wash out my skin tone, but I love the depth and sheen that this one has.
Alyssa, Assistant Editor
When it comes to nude lipsticks, I look for one with subtle pink undertones to complement my complexion. I love this one because it's a light, pinky nude shade that's easy to pair with almost any makeup look. When I go heavier on my blush or eyeshadow, it lets those parts of my makeup be the focal point, but it's not so light that it washes me out. Plus, I love how comfortable the formula is; it feels like nothing on the lips.
Kat, Social Media Editor
As a lipstick fanatic, this shade really made me rethink how I look at nudes. I typically go for a more peachy or rose-colored nude, but Cedar adds the perfect hint of red that really complements my skin tone. I think my favorite part about this lipstick is how comfortable and long-wearing it is. While testing it out, I applied it in the morning right before work. While other lipsticks have my lips feeling dry by lunch, my lips actually felt super comfortable and hydrated. After lunch, touching up was a breeze, and the product glided on so smoothly that it honestly shocked me. The color payoff is great, and I really feel like it covers my two-toned lips well. It's definitely going to be a staple for me in the coming weeks.
Jen, Creative Video Producer
I am absolutely stunned by this lipstick. The shade Mania is absolutely gorgeous and rich on my lips. It's quite possibly the most perfect rosy-nude I've ever encountered. I've already worn it grocery shopping, on a dinner date out, and to the ultimate boss (brunch with the gals) – and many have asked me what lipstick I'm wearing. It's a true satin lipstick: a little bit glossy, very silky to the touch, and glides on without being sticky. It sets beautifully and needs a simple blot before going out the door. I've only needed touch-ups after eating a meal, but it can definitely last through a work day without a worry. It's lightweight and my lips feel really soft and hydrated while wearing it. My biggest secret for getting the most out of this lipstick? Tapping a light touch – yes, it is that pigmented – on my cheeks for a romantic blush! As you can see here, it brings out a very easy yet elegant look that is perfect for any occasion.
Read more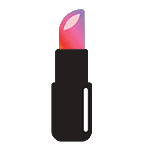 Back to top