Better Together: This Lipstick and Lip Scrub Are the Ultimate Winter Combo
December 06, 2018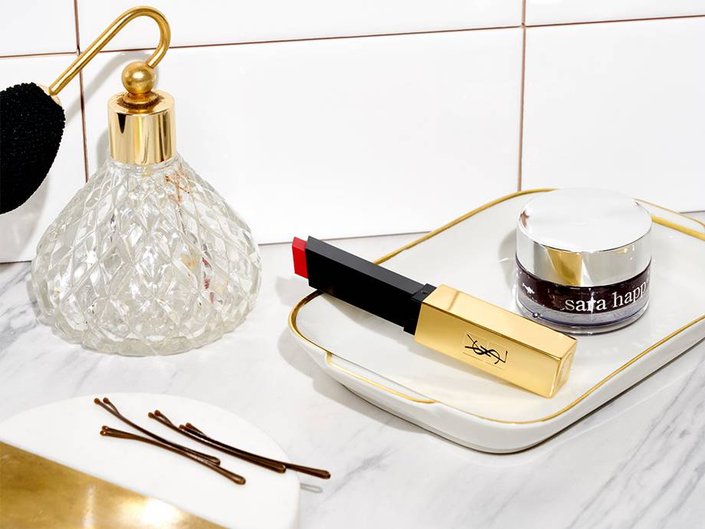 Matte lippie lovers take applying their favorite lipsticks extremely seriously. And they know there's nothing worse than when dry, flaky lips interfere with perfect application. This is where lip scrub comes in — the first and most important step in any matte lippie routine. Here's how to begin.
Start by prepping your lips with an exfoliating scrub like Red Velvet by Sara Happ, a yummy cake-tasting formula that works to rid lips of dry flaky skin. Take about a dime sized amount on your finger tip, and rub it into the top and bottom of your pout to smooth out any rough texture. Bonus: this product is completely vegan, so it's not an issue if you get a little taste of sugary specks.
Next, add your rich, matte lippie. Lately we've been swooning over the new YSL Rouge Pur Couture The Slim Matte Lipstick in Rouge Extravagant. Your lips will be smooth to the touch, making it a lot easier for your lipstick to glide right on without any fuss. Finish off with one to two coats based on your matte lip preference, and you're good to go. Seriously, it doesn't get much easier than that.
Read More
The Best Oxblood Makeup Products
How To Wear A Lip Liner With Gloss
Best Fall Lipsticks According To Influencer Snitchery
Read more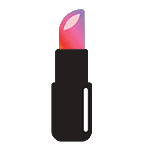 Back to top