Maybelline's Ultimatte Neo-Neutrals Slim Lipstick Collection Made Me Fall In Love With Matte Lips Again
January 24, 2022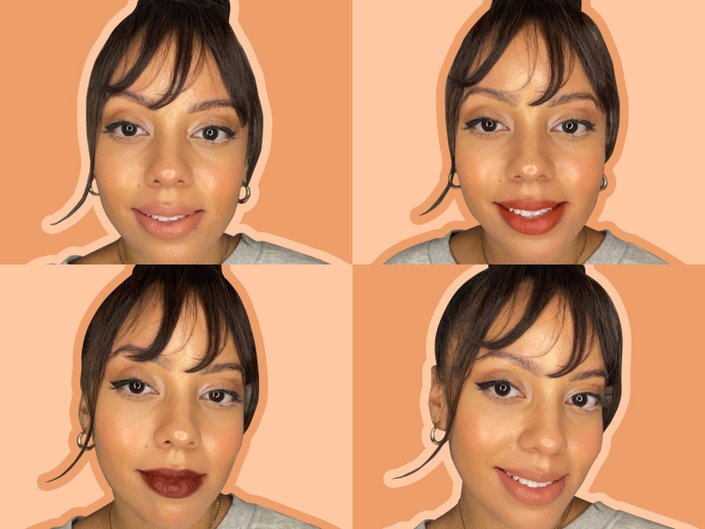 My lip glosses get a lot of wear these days, and on the rare occasion I whip out a lipstick, it's one with a satin or creamy finish. Sadly, my matte lipsticks collect dust. But on days I want to elevate my look (read: amplify my medium-toned skin), I pull out my matte lippies only to experience that annoying cakey feeling and crumbly residue. Urgh! I'm over it.
Imagine my delight when I discovered that Maybelline New York Color Sensational Ultimatte Neo-Neutral Slim Lipstick is a part of an all-nude collection of comfortable-wear mattes in warm tones that flatter medium skin tones. I was down to not only to give mattes a chance again, but also embark on what seems like a never-ending journey to find the perfect nude lipstick for my complexion. Immediately upon receiving all 10 shades (courtesy of the brand), I was convinced my "perfect nude" was in there — I just hoped the formula lived up to the hype. Surprisingly, I got more than I bargained for. Keep scrolling to see me try on all the colors and share my thoughts.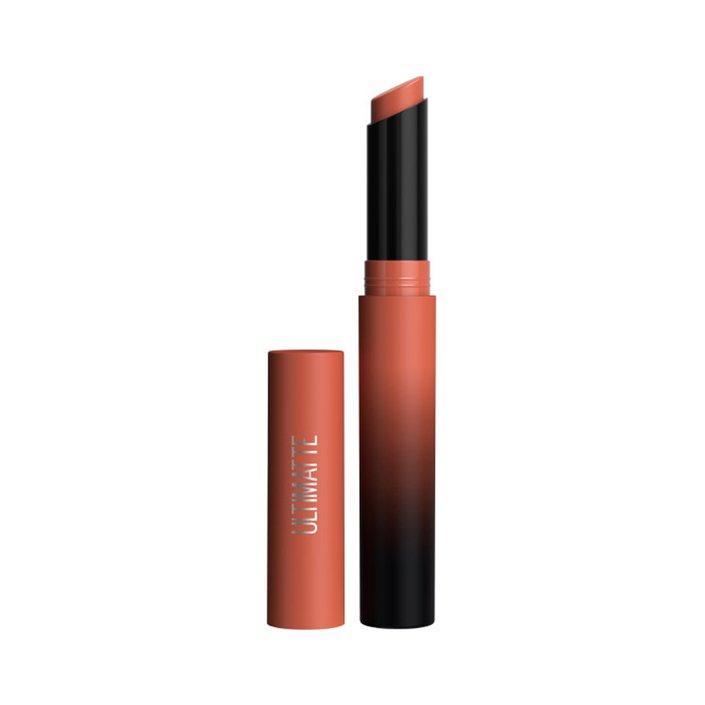 The Maybelline Ultimatte Neo-Neutral Slim Lipstick Experience
Maybelline calls it a lightweight, blurring formula with high-impact pigments and it doesn't disappoint. The shades are earthy and have self-explanatory names which is great when you want to select a color without opening it. Even the tube has a gradient reflective of the color, which for me makes sifting through my lipstick draw a bit easier. The lipstick's non-drying claim is what really mattered to me though. To be honest, I hadn't tried the Maybelline Ultimatte Slim Lipstick shades that were previously released so I wasn't privy to the formula's pillowy feel. I've never had a matte lipstick go on and stay on so soft — no cake, no crumble. I was sold!
I also want to note I found myself swiping on and off different shades which would typically leave my lips raw and tender. That wasn't the case this time. No aggressive rubbing necessary and each application felt as plush as the last! See for yourself below.
The Shades
More Blonde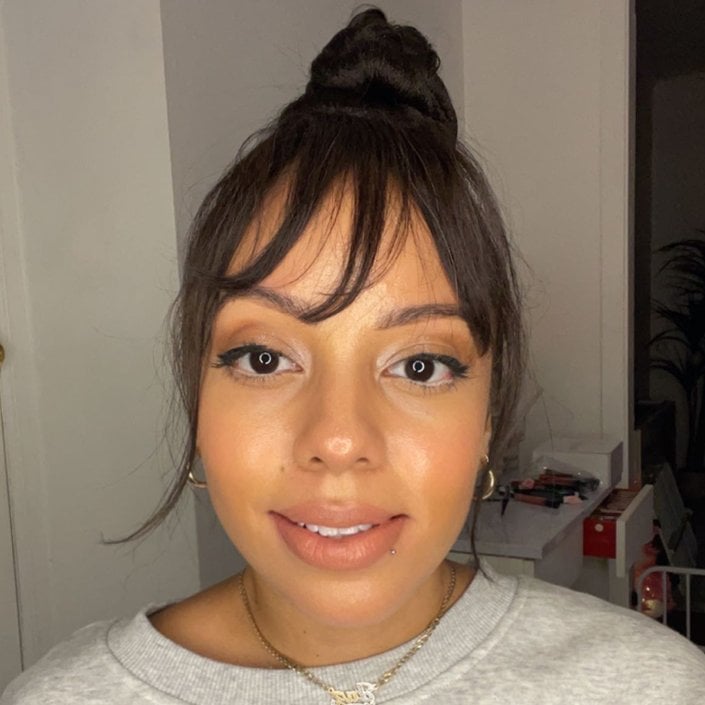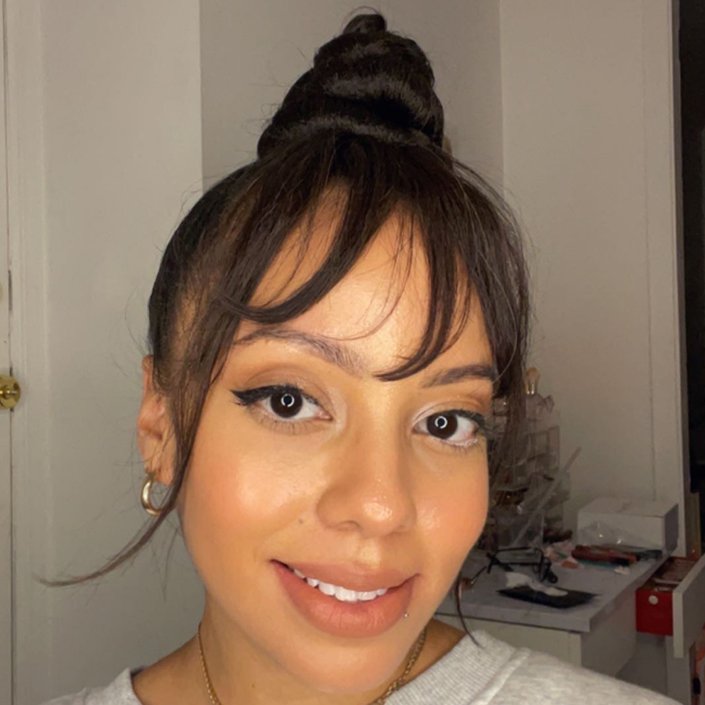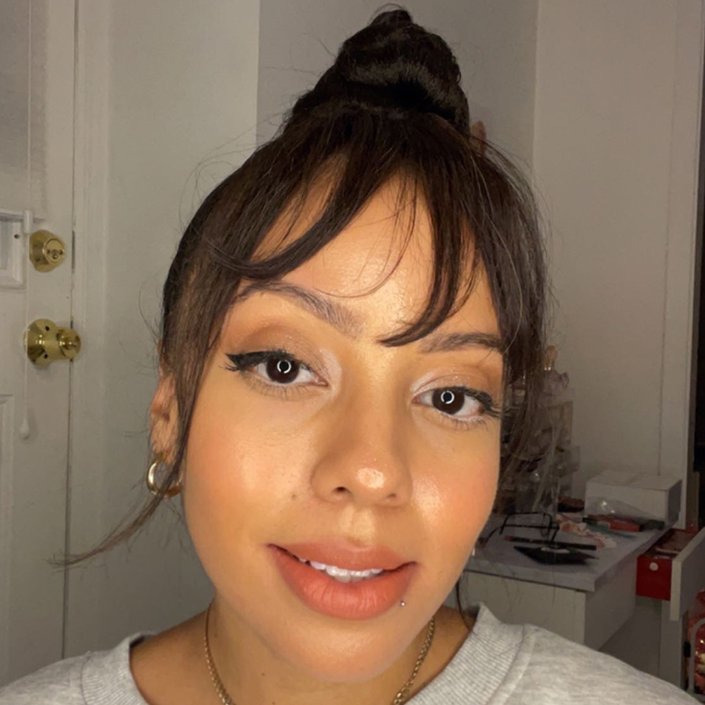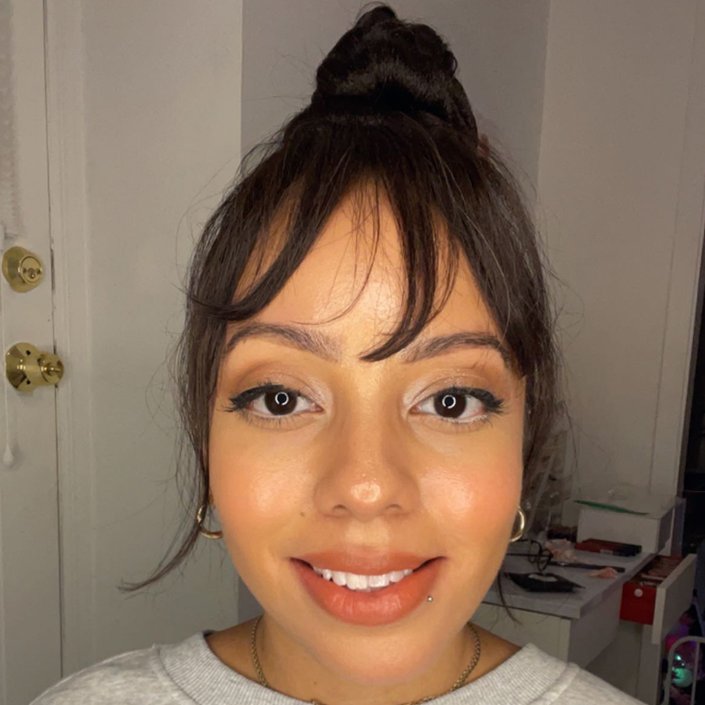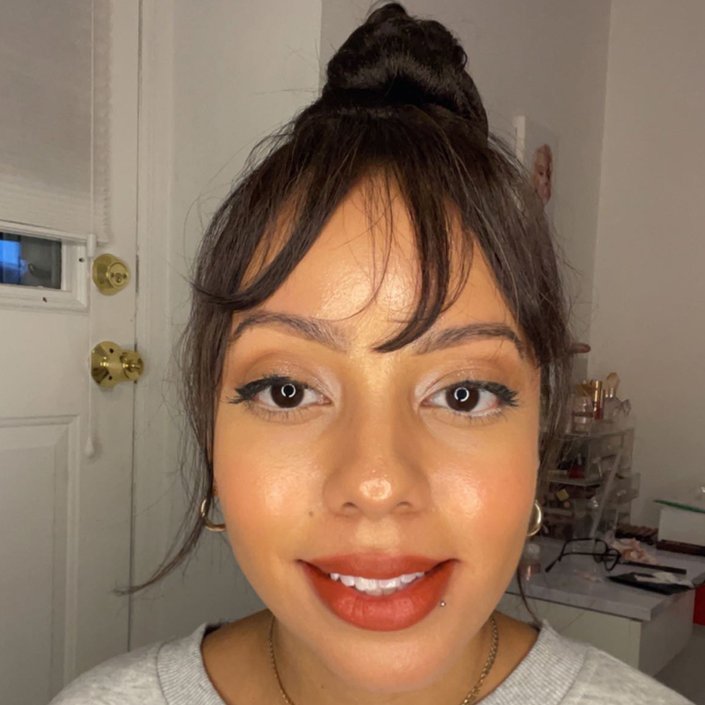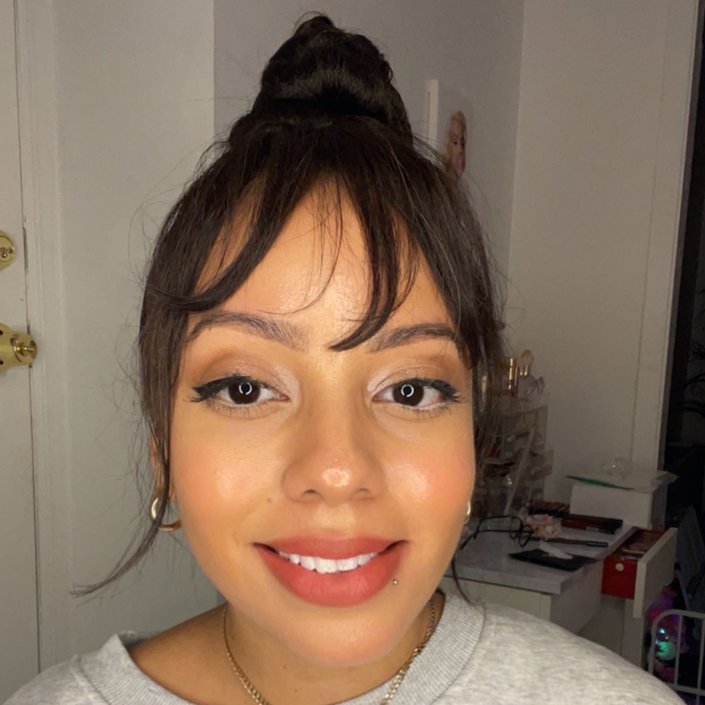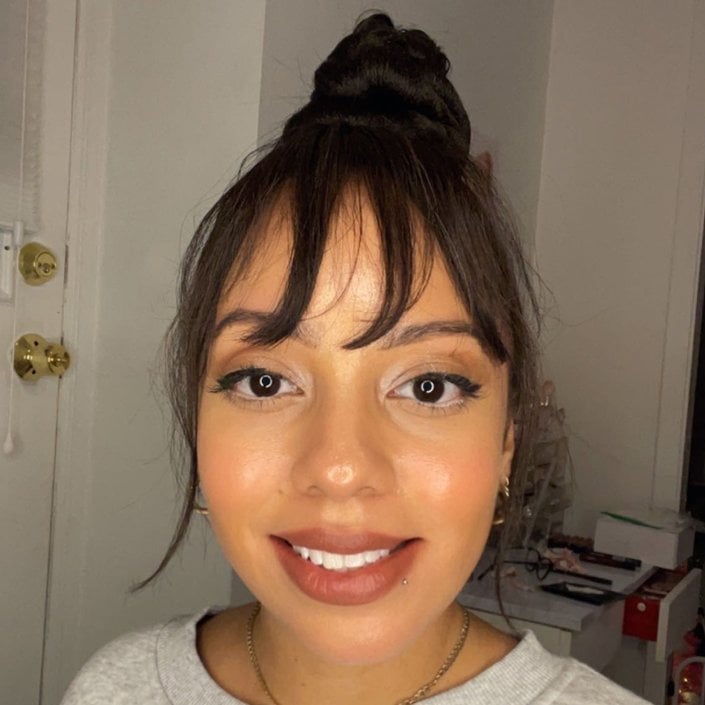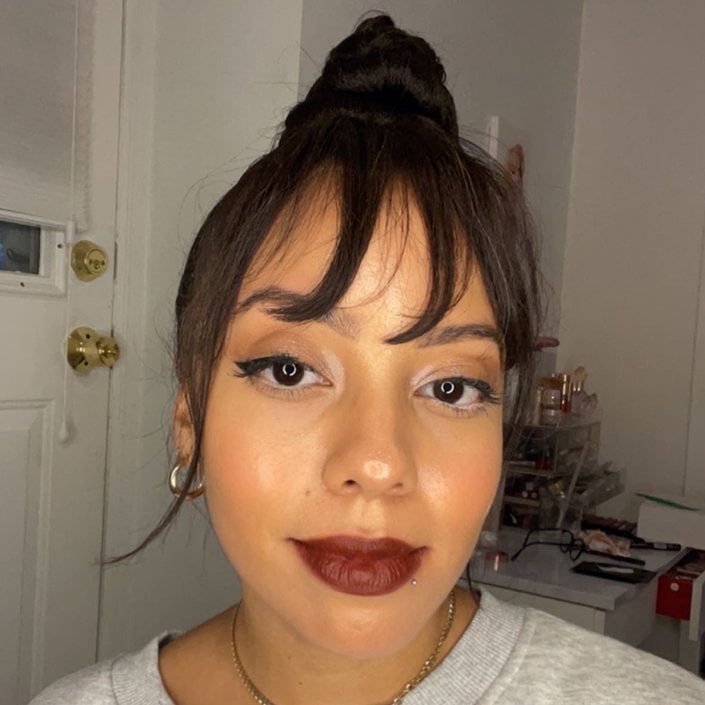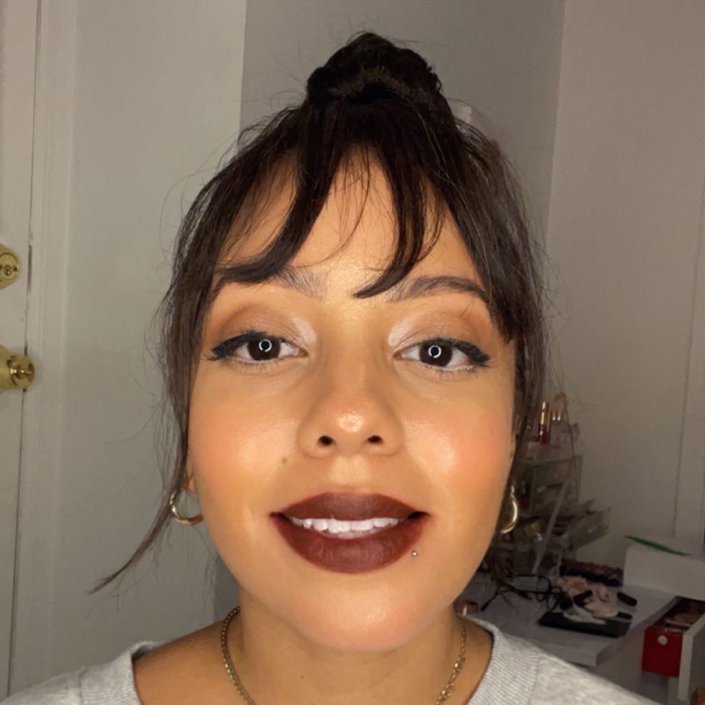 Finding the Perfect Nude for My Medium Skin Tone
Here's my new philosophy after trying the shades in this collection: Is there really such a thing as a perfect nude? Or, is there a perfect nude for every occasion? I believe in the latter. Almost every time I applied a shade I thought I found the one — until I applied the next shade. This didn't sit well with my extreme indecisiveness, but it was my mom who convinced me I should have an everyday nude, a going out nude and a major event nude.
Since moms are always right, I listened. Here are my picks: More Stone, for every day; More Blaze for going out; and More Coffee (which is a nude for darker skin but complements my warm undertones) for a major event. I can't express enough how refreshing it is to have an entire line of matte lipsticks that feel like a second skin!
Read more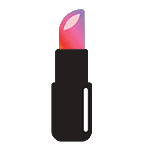 Back to top