How to Prep for and Maintain a Spray Tan
April 29, 2022
Spray tans are great for

getting bronzed quickly

. Not only do they last longer than

self-tanner

,

but they also aren't damaging to your skin like lying out in the sun is. To make sure your

spray tan

looks and stays even, there are a couple important steps you need to take before and after your appointment. Here, we break down how to prep for and maintain

your next spray tan

.
Shave and Exfoliate Before Your Tan
If you want your spray tan to come out streak-free and last longer, you have to put in some work ahead of time. Exfoliation is the key for an even spray tan because dead or flaky skin can leave you with patches and streaks. Try the
Kiehl's Gently Exfoliating Body Scrub
to prepare your skin (focusing on drier areas like knees and elbows) and shave at the end of your shower once your hair follicles have softened. Remember that shaving after your spray tan session will only strip away the color quicker, so it's important to shave beforehand.
Don't Shower Right Before Your Session
Showering the same day is fine — just be sure to do it at least four hours before your appointment. Your pores are enlarged after a warm shower or bath, so the tanning solution can sit in your pores and creates dark-looking spots.
Take Off Your Makeup Before Your Spray Tan
Don't wear makeup during your spray session if you plan on tanning your face as well. Your foundation will act as a barrier for the product, and once you go home to cleanse your face, the tanner will wash right down the drain. Most tanning salons will offer makeup-removing wipes, or you can bring some with you (like the
CeraVe Makeup Removing Cleanser Cloths
). If you choose not to tan your face but you still want to match your body's glow, we recommend mixing the
L'Oréal Paris Sublime Bronze Self-Tan Drops
into your moisturizer every day.
Skip the Deodorant and Moisturizer, Too
Deodorant can also act as a barrier to the spray tan solution (and in some cases, can even turn colors), which will result in patchy underarms. Avoid this altogether by skipping out on the deodorant before your appointment. You'll also want to avoid moisturizer and any other oils and fragrances that may cling to your skin and result in uneven tanning.
Wait at Least Six to Eight Hours Before Showering
Once you do wash up, you're going to notice that the water looks muddy — this is just the cosmetic bronzing solution used in the tan that allows the technician to know where they are spraying. Make sure not to shave or exfoliate during your first shower. Only use body wash to gently cleanse and let the water run until it turns clear.
Once you've showered, you can usually go to bed without worrying about staining your sheets. However, every spray tanning solution is different, so check with your technician to know when you can safely tuck in without staining your PJs or bed.
Moisturize Every Day After Spray Tanning
After your first shower, start moisturizing daily to maintain your tan. Just be sure to stay away from oil-based moisturizers, as they can strip away your tan and leave you looking blotchy. Try the
La Roche-Posay Lipikar AP+M Triple repair Moisturizing Cream
for a fast-absorbing finish.
Read more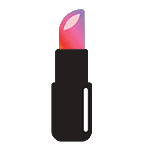 Back to top