6 Things to Know Before Your Next Spray Tan
December 05, 2019
No matter what season it is, spray tans are our guilty pleasure. They give you a luminous glow without the sun's harmful rays, making them a safe alternative to sunbathing. Whether you're using one of the many self-tanning products on the market to help keep your faux glow lasting year round or getting your first professional spray tan, we rounded up exactly what you need to know before you go into your tanning sesh.
Spray Tan Tip #1: It's All About Prep
If you want your spray tan to come out right (and last longer), you actually have to put in some work — don't just show up unprepared. Shower the day before your session and give yourself a good scrub and a smooth shave. Exfoliating is the key to an even spray tan, as dead or flaky skin can leave you with patches and streaks. Try the Kiehl's Gently Exfoliating Body Scrub to prepare your skin (focusing on rougher areas like knees and elbows) and shave at the end of your shower, once your hair follicles have softened. Remember that shaving after your spray session will only strip away the color quicker.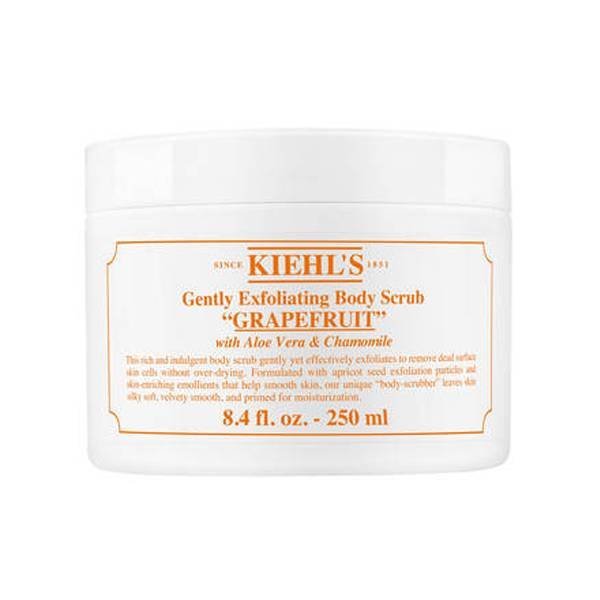 Spray Tan Tip #2: Don't Shower Right Before Your Session
Your pores are larger after a warm shower or bath, so the tanning solution sits in your pores and creates dark spots. As your pores seal, the solution gets trapped and you end up with visible tanning marks. Showering the same day is fine, just be sure to do it at least four hours before your appointment.
Spray Tan Tip #3: Fresh-Faced Is the Way to Go
Do not wear makeup during your spray session if you plan on tanning your face as well. Your foundation will act as a barrier for the product and once you go home to cleanse your face, the solution will go right down the drain. Most places will offer makeup-removing wipes or you can bring some with you (like the CeraVe Makeup Removing Cleanser Cloths) if you're heading to your appointment after work.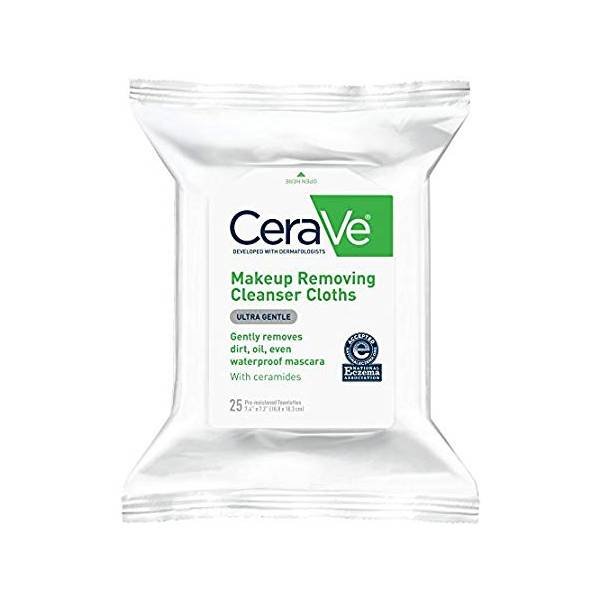 Spray Tan Tip #4: Skip the Deodorant as Well
Deodorant can also act as a barrier to the spray tan solution (and in some cases, can even turn colors), which will result in patchy underarms. Avoid this altogether by skipping out on the deodorant before your appointment.
Spray Tan Tip #5: Wait at Least Six to Eight Hours Before Showering
Once you do wash up, you're going to notice that the water looks muddy — this is just the cosmetic bronzing solution used in the tan that allows the technician to know where they are spraying. No scrubbing, shaving or exfoliating! Only use body wash to gently clean up and let the water run until it turns clear. Now is when you really start to look like that bronzed goddess.
Spray Tan Tip 6: Moisturize Every Day After Spray Tanning
After your first shower, start moisturizing daily to maintain your tan. Just be sure to stay away from oil-based moisturizers, as they can strip away your tan and leave you looking blotchy. Try the Sol de Janeiro Brazilian Bum Bum Cream for a fast-absorbing finish.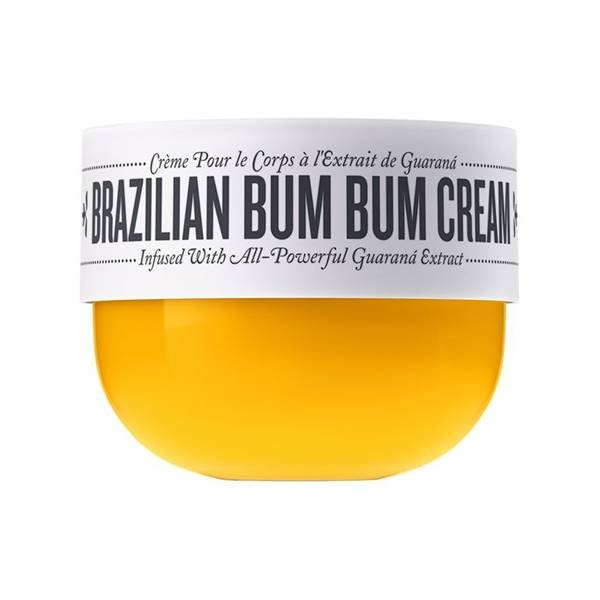 Read More:
5 Water Tanning Sprays to Try This Season
5 Spray Tan Alternatives for Your Easiest, Most Natural-Looking Tan Yet
Your Ultimate Guide to Every Self-Tanning Product on the Market
Photographer: Chaunte Vaughn
Art Director: Melissa San Vicente-Landestoy
Makeup Artist: Jonet Williamson
Makeup Assistant: Nana Kumi
Hair Stylist: Kiyo Igarashi
Wardrobe Stylist: Mecca James-Williams
Visual Designer: Hannah Packer
Producer: Jessica Thiel
Production Assistant: Kaela Francesca
Model: Avi McClish