These Avocado-Infused Hair Products Make My Bleached Hair So Soft
August 14, 2023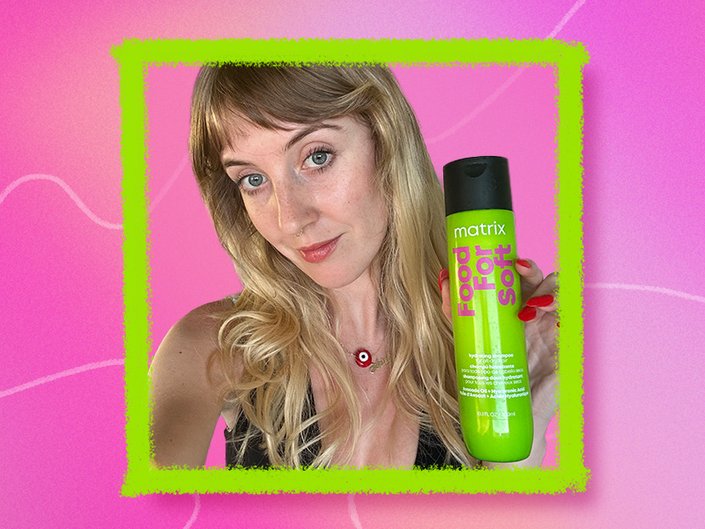 I've been going blonde for over a decade now, and while I've moved on from dousing my strands in cheap lightening sprays and letting fellow teenagers bleach my roots into oblivion, peroxide has the potential to dry out your hair even when it's being applied by a professional (shoutout to Christine Mc Inerney at Stag and Hen Hair Studio in Brooklyn!). In an effort to let my hair regain some of its natural waves and moisture levels, I've been opting for more subtle balayage and root melt styles as well as making nourishing hair products a regular part of my routine. My latest discovery for the latter? The Matrix Food for Soft line, which the brand kindly gifted me this summer. Keep reading to find out more about the collection and how it works on my dry, naturally wavy hair.
About the Matrix Food for Soft Line
The Matrix Food for Soft collection includes a shampoo, conditioner, treatment mask and leave-in serum. All of the products are infused with avocado oil and hyaluronic acid and are designed to hydrate, soften and add shine to all hair types. The products also aim to cut down on frizz and help make hair less porous, aka less dry and crying out for moisture. I was most excited to try the oil-serum in the collection, since it can be applied to wet or dry hair for a boost of moisture and shine.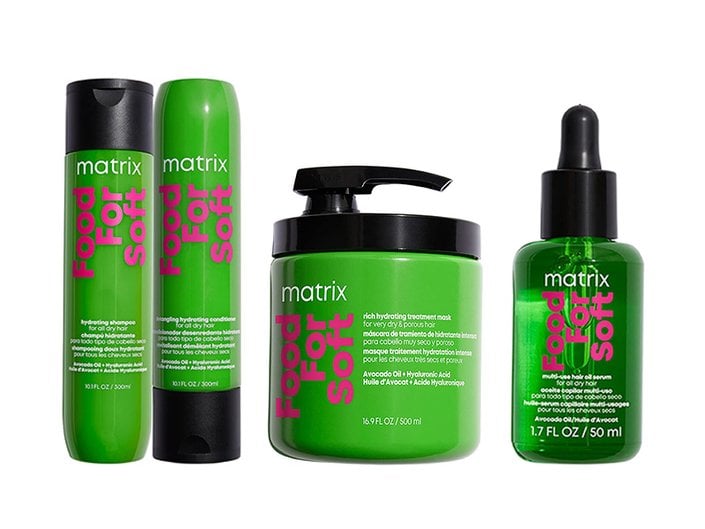 My Review of the Matrix Food for Soft Line
Armed with the whole collection, I couldn't wait to try each product as part of my "everything shower" routine. After thoroughly rinsing my hair, I massaged in the shampoo, which had a pleasantly thick, fluffy lather and subtle fruity fragrance. I love scented hair-care products, but I was grateful that this collection's scent is light enough so as not to compete with my extensive collection of perfumes and body lotions. After shampooing, I wrung out my hair and went right in with the mask — after a week filled with swimming and laying out in the sun, my hair needed all the hydration it could get. I was immediately impressed by the mask's rich, buttery consistency and the way it seemed to coat every one of my strands from mids to ends. I let the mask sit for several minutes before rinsing and immediately noticed an improvement in my hair's softness. Once I towel-dried my hair, I applied the serum, which has a lightweight, non-sticky feel. I like to let my waves air-dry, especially in the summertime, but if you're an avid heat-styler, you'll be glad to know this product provides up to 450 degrees of heat protection. I appreciated that it didn't weigh down my hair or leave it looking greasy no matter when I applied it.
After several weeks of using this hair-care line, I've noticed a serious increase in my hair's softness and shine, which has also made it more manageable and less prone to tangles. While I would recommend the entire collection, if you're on the fence about specific products to buy, the serum and the mask are my top picks. Based on your hair's texture, porosity and thickness, you can apply more or less of the products to add moisture and shield against hot tools as needed.
Read more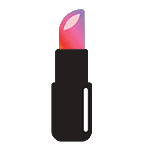 Back to top