I Tried TikTok's "Everything Shower" Trend and Felt So Relaxed
May 18, 2023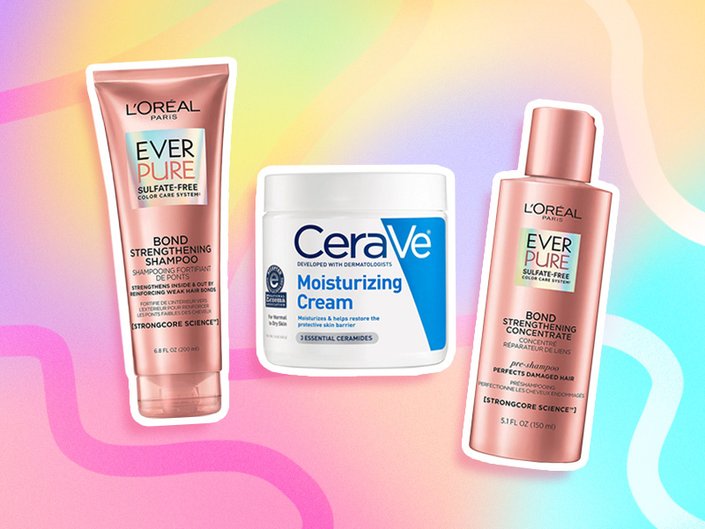 Self-care takes many different forms, whether it's starting your day with a walk, journaling or doing a face mask. Regardless of what it is that helps you unwind, taking time to practice self-care is undeniably important to maintaining your mental, physical and emotional wellbeing. That's the idea behind TikTok's "everything shower" trend.
Most days, you probably get through your shower routine quickly and efficiently before going to work or bed. After all, for most people, it's not reasonable to devote an hour (or more) to bathing every single day. But the point of an everything shower is to hit pause and take the time to do the self-care and grooming steps you may neglect in your typical morning or pre-bedtime routine.
As the name suggests, an "everything shower" involves doing everything you might do in your skin-, hair- and body-care routine if you had the time. There's no right or wrong "everything shower" routine. Yours may involve prepping with a hair mask, exfoliating your body, shaving, a post-shower face mask — or all or none of the above.
To maximize relaxation and truly transform your bathroom into a spa, you can set the mood with candles and a chill playlist. Finally, instead of rushing off to your next task as soon as you're out of the shower, it's essential to let yourself take the time to focus on your skincare routine and enjoy the luxury of doing nothing for a little while.
Since I sometimes struggle to make time in my packed schedule to take a breather, an "everything shower" seemed like the perfect way for me to relax and indulge in some self-care. I decided to try it for myself one evening after a particularly busy work day. Keep reading for my "everything shower" routine.
My Everything Shower Routine
Step 1: Prep
With an "everything shower," you can't just turn on the faucet and get in. You need to set the scene and do any pre-shower treatments. I started by wetting my hair and applying the L'Oréal Paris EverPure Bond Strengthening Pre-Shampoo Treatment. Since I needed to leave the treatment on for at least five minutes, I used the time to make my bathroom feel a little more spa-like by dimming the lights, lighting a scented candle and queuing up a relaxing playlist.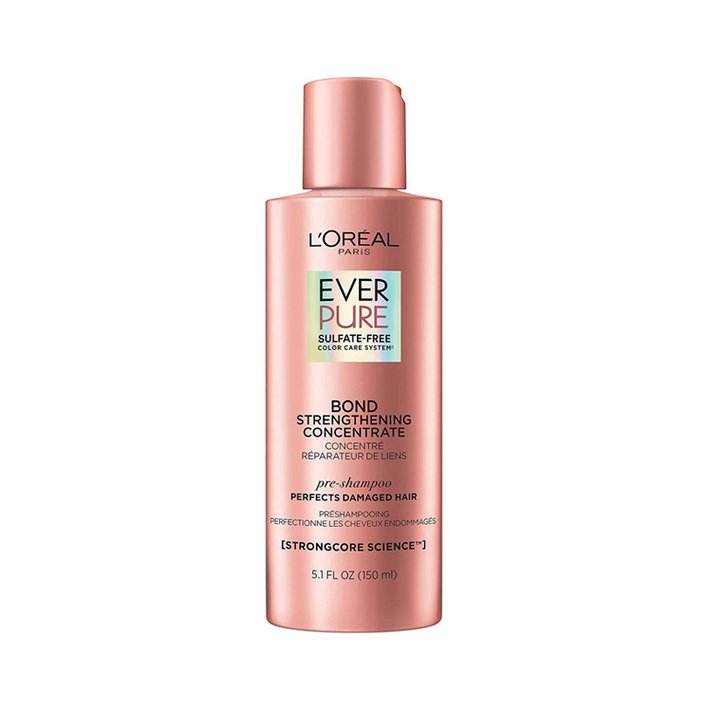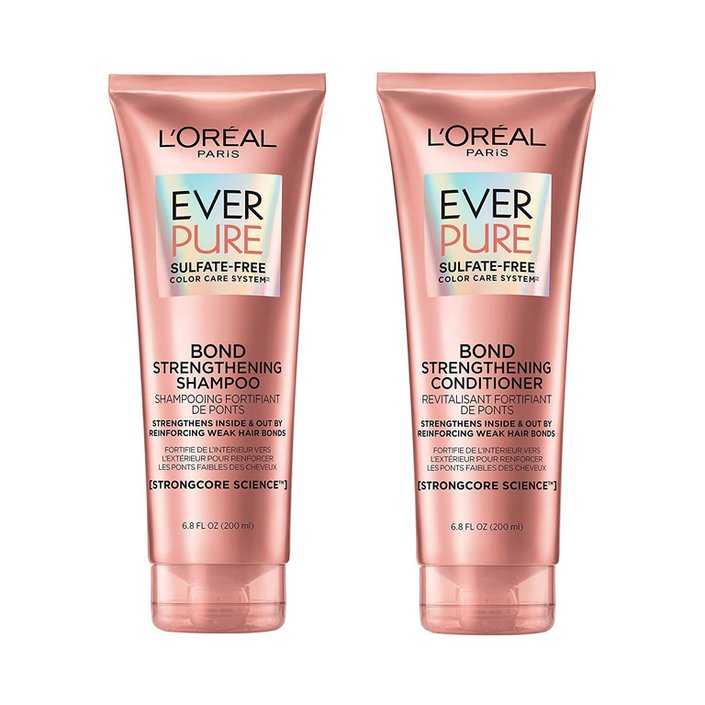 Step 3: Exfoliate
An "everything shower" is a great opportunity to exfoliate your body. There are several different ways to exfoliate, from using a chemical exfoliant to a mechanical method, such as a scrub or a wet washcloth. I went with a scrub, opting for the Ouai Scalp & Body Scrub.
Step 4: Shave
Then, I shaved my legs and underarms. (This step is totally optional if you don't usually shave.) I was starting to get excited as my skin was already starting to feel way more smooth and silky. In total, exfoliating and shaving was the longest part of the process, clocking in at around 15 or 20 minutes.
Step 4: Rinse Conditioner
My final step before getting out of the shower was to rinse out my conditioner and wash my body with body wash. If you need a restock, I love the Maison Margiela REPLICA Lazy Sunday Morning Shower Gel.
Step 5: Moisturize Body
Immediately after getting out of the shower and patting my body with a towel, it was time to moisturize. Pro tip: Moisturizing while your skin is still damp helps it better absorb the beneficial ingredients in the product. My go-to body moisturizer is the CeraVe Moisturizing Cream. I have dry skin, and this rich cream really makes my skin feel soft and hydrated without feeling greasy.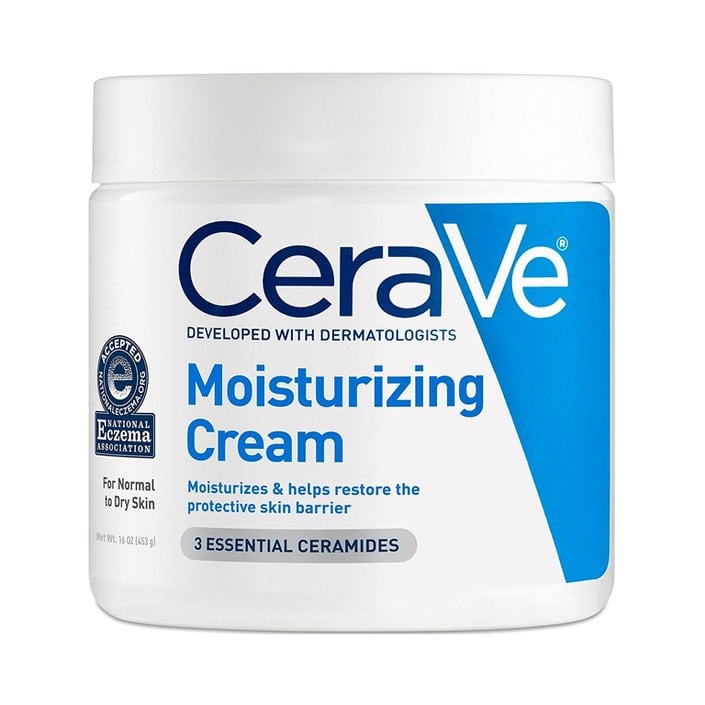 Step 6: Face Mask and Chill
For my post-shower face mask, I went with a brightening sheet mask from K-beauty brand LAPCOS. Not gonna lie — the cute rose gold packaging was the main reason I chose this mask out of my sister's extensive collection. After putting it on and molding it to my face, I settled into bed to watch some YouTube videos.
Step 7: Moisturize Face
Twenty minutes later, it was time for my face mask to come off. I massaged the excess product into my skin, then followed it with my favorite face moisturizer — the Kiehl's Ultra Facial Cream. Since I tend to get extra dry on my chin and forehead, I also layered the Kiehl's Ultra Facial Advanced Repair Barrier Cream in these spots to up the hydration.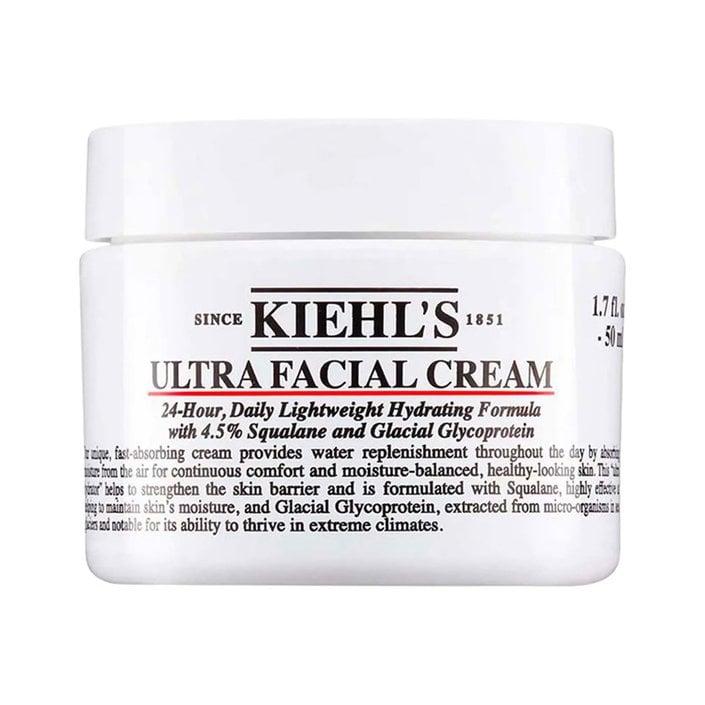 Just over one hour later, I had completed my "everything shower" routine and felt totally decompressed. In fact, I was basically ready for bed at 7 p.m., which is rare for a night owl like me. My skin also felt softer than it had in weeks — and stayed that way for days after. TL;DR: I may actually start scheduling super long showers for myself on a regular basis.
Read more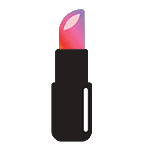 Back to top