We're Ready to Go Dark for Fall With the "Expensive Brunette" Color Trend
August 23, 2022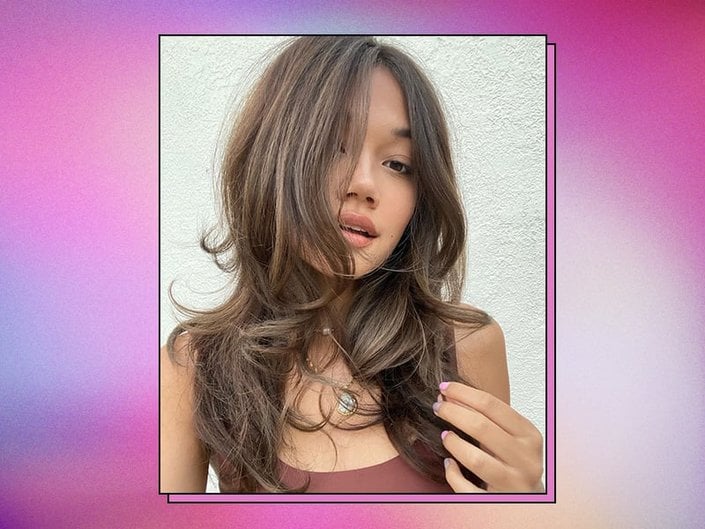 Some viral hair trends are all about the drama — remember unicorn hair? — while others are beloved for their low maintenance. For the last six months, we've been leaning toward the latter. Meet the manageable trend du jour: "expensive brunette."
As fun as it is being blonde, or if you're daring enough, red, don't underestimate the excitement that comes with going brunette. Colorist Bianca Hillier says that warm brunette tones seem effortless, which is most likely why a variation of the darker color — "expensive brunette" — is in such high demand. "Brunettes can sometimes be less maintenance and give a healthier appearance since the darker the hair the more light it reflects," she says. Hillier adds that it's really all about the shine, and that's what makes "expensive brunette" so special.
Whether you're looking to grow out your old highlights or have been mulling over taking a walk on the dark side, "expensive brunette" might be right for you. Hillier shares who it works for and how to maintain the color, ahead.
What Is the "Expensive Brunette" Hair Color Trend?
"Expensive brunette" is leading the pack of fall and winter hair trends, but not because it's a novel idea. We historically love going darker during the colder months, but this trend is set apart for its versatility — and ease.
"Expensive brunette" hair is all about embracing the richness and depth of your natural dark roots. "These brunettes give a luxurious impression because they have under tones and movement," Hillier says. "With brunettes, you want to avoid a dull color; an 'expensive brunette' is an enhanced shade with shimmer."
The fun part about this hair trend is that it comes in so many variations. Depending on a client's natural root color, an "expensive brunette" transformation can look like silky dark chocolate or a bright strawberry brunette. No matter the depth of the natural base, a high quality "expensive brunette" should be rich and super shiny.
What Should I Ask for to Get "Expensive Brunette" Hair?
"Expensive brunette" isn't one particular color, so the trend can come to life in different ways. "All of the brunette options are dependent on what type of color the client is trying to achieve and what they are starting out with," Hillier says. For natural brunettes, it may just take a gloss treatment to achieve the trend's trademark radiance. Of course, this can be done in a salon, but if you're on a budget or in a pinch, an at-home glossing treatment, like the L'Oréal Paris One Step In-Shower Toning Gloss, can create the same rich shine you're looking for.
If you feel like your hair color is flat and lacking dimension, consider asking for balayage for a pop of brightness. If you have lighter hair, Hillier says that lowlights can be the best way to add depth and movement.
"'Expensive brunette' looks great on everyone because the color formula is customized just for the client." Hillier says. "Different tones of brown are better for different skin tones, eye colors and features. Light brunettes work great for warm skin tones and make brown or green eyes shine. Deep brunettes work nicely with pale skin tones and add brightness to blue or hazel eyes. Most eye colors look great with any type of brunette hue."
While the salon is always the easiest way to get the results you're looking for, an at-home alternative does exist. We love the Garnier Nutrisse Color Creme for making at-home dye easy — the glossy results aren't to be overlooked either.
How Do I Maintain "Expensive Brunette" Hair?
Unlike platinum blonde or copper hair, "expensive brunette" doesn't require rigorous upkeep (think: the messy bun of hair colors). Of course, you still need to maintain your hair health and that salon-worthy shine. "If needed, a gloss every six weeks can maintain a deep, silky brunette," Hillier says. "For refreshing roots or gray hair, a brunette base color should be applied every four to six weeks."
Hillier notes that the underlying pigment of the color brown is red, so without the right products — color-safe shampoo, conditioner and heat protectants — that unwanted warmth will expose itself. She suggests the Olaplex No. 9 Bond Protector Nourishing Hair Serum because it offers UV and thermal heat protection.
Hillier's pro tip: Avoid washing your hair every day to prevent stripping of the color. Instead, opt for dry shampoo when your scalp is feeling oily. We love the Kérastase Fresh Affair Dry Shampoo for its fine powder formula that targets second-day grease fast while making hair smell fresh and clean (even when it's not).
Photo: Bianca Hiller, Design: Juliana Campisi
Read more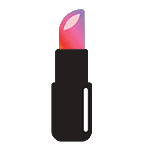 Back to top