A Hair Color Melt Is the Secret to Natural-Looking Highlights
June 16, 2022
Sometimes you have the itch to change up your hair color but don't want to do anything too drastic or high-maintenance. If that sounds like you, a hair color melt might be the way to go. It adds light and vibrancy to the hair, works for all colors and textures, and because it doesn't start right at the root, it's pretty seamless to grow out. To find out more about what a hair color melt is and to learn if it's right for you, keep reading.
What Is a Hair Color Melt?
"A color melt is when you blend two to three shades, typically deeper at the roots, gradually getting lighter towards the ends," says George Papanikolas, celebrity colorist and global brand ambassador of Matrix. "The tone can be adjusted warm or cool but is usually most flattering when all the shades stay in the same tonal family."
When you see a hair color melt, the colors literally look like they're
melting
together — there are no harsh roots or lines of demarcation to be found, and you can't tell where the colors stop or start.
What's the Difference Between a Hair Color Melt and Balayage?
In balayage, lightener is used to achieve one single tone that the root color fades into.
Color melting, however, uses multiple shades of toner to create two or three different tones, which gives the hair a well-blended, multidimensional look. According to Papanikolas, your hairstylist might first lighten your hair all over using a balayage technique before adding in the different tones needed for a color melt.
Can I Do a Hair Color Melt on Any Hair Color?
Yes! This technique works with all hair colors, and can make even the brightest fashion colors look somewhat natural. The
fiery copper tones
in the picture below blend seamlessly into the model's dark roots.
Read more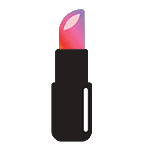 Back to top