How to Dye Your Hair Multiple Colors at Home
May 05, 2022
What to Know Before You Start
"If you are looking for a slight change or want to go darker, apply the color from root to tip," says Rosenberg. But if you're going for more of a vibrant look, apply your dye to the ends of the hair before the roots to keep the color from looking uneven.
If you have color-treated hair, the application is a little different. "To match your roots to the current shade of your colored hair, just apply color to the roots and pull it through only if necessary," says Rosenberg. For vibrant color that lasts, we love the semi-permanent hair dyes from
Good Dye Young
.
The Process
"If you want fun colors or pastels, make sure to lighten your hair to the level of lightness you're looking for and then tone the hair with the desired shade," says Stenson. Remember that in order to go lighter, you're almost always going to need to bleach your hair, which is a task best left to the professionals. Once you're prepped and lightened, follow the below steps to get a multi-colored look.
STEP 1:

Part the Hair

Create triangle sections from the hairline to the back of the ear on each side, with the point placed closest to the hairline.

STEP 2:

Grab Your Foil

Apply back-to-back foils without leaving any hair out in between."If you want an idea of how the color will lay when it's finished, section the hair that you want colored and place your hand below it," says Rosenberg. "Let the hair drop and you can get a sense of whether or not you need to add more or less hair in that section."
STEP 3:

Apply the Color

Using a tinting brush and gloves, apply your color, making sure to thoroughly saturate each section of hair. The foils will help keep the different colors from touching each other and turning muddy.

STEP 4:

Rinse

To rinse out your color, protect the lighter shades by starting with the darker shades. "Make sure to rinse the darker color until the water runs clear before releasing and rinsing the lighter color," says Rosenberg. Use cold water to maintain the color.




For more tips on how to do rainbow hair dye at home, check out the tutorial below.



How to Maintain Your Color
After you've completed your multi-colored look, make sure to use color-safe shampoo, conditioner and other hair-care products to keep it looking vibrant. Stenson's favorite is the Matrix Biolage Colorlast Shampoo and Conditioner.
In case one color fades faster than another, "you'll want to re-section those pieces and apply a semi-permanent color to refresh," says Stenson.
Read more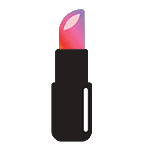 Back to top