How to Dye Your Hair Multiple Colors at Home
May 08, 2023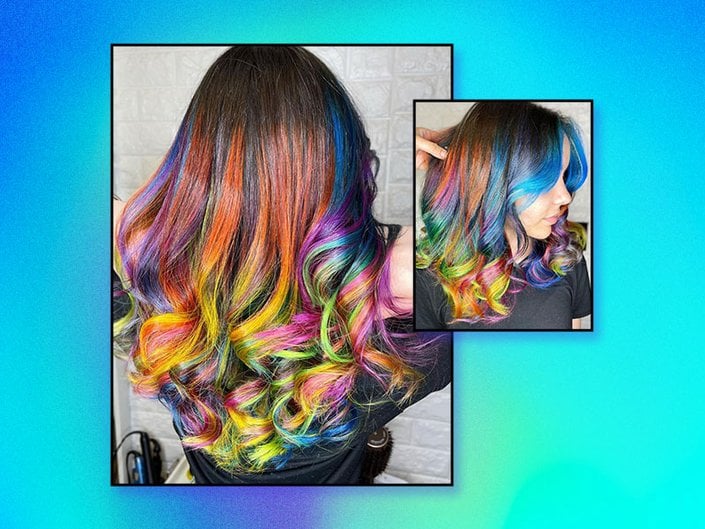 Dyeing your hair at home can be tricky, even if you're just going from one single color to another. If you want to dye your hair multiple colors, things get even more complicated. But if you follow the right steps and know how to section your hair for multiple colors, you can make it possible. Here, Deb Rosenberg, assistant vice president of technical education for L'Oréal Paris hair color brands, including Redken, Matrix and Biolage, and Nick Stenson, brand ambassador at Matrix, share their best tips for achieving a DIY multicolored hair look.
What to Know Before You Dye Your Hair at Home
"If you are looking for a slight change or want to go darker, apply the color from root to tip," says Rosenberg. But if you're going for more of a vibrant look, apply your dye to the ends of the hair before the roots to keep the color from looking uneven. The closer the color is to your scalp, the faster it will process — that's because your scalp generates more heat.
If you have color-treated hair, the application is a little different. "To match your roots to the current shade of your colored hair, just apply color to the roots and pull it through only if necessary," says Rosenberg. For vibrant color that lasts, we love the semi-permanent hair dyes from Good Dye Young. With semi-permanent shades like the hot pink Ex-Girl and temporary hair makeup that lasts two to six washes, there's something for everyone in the range.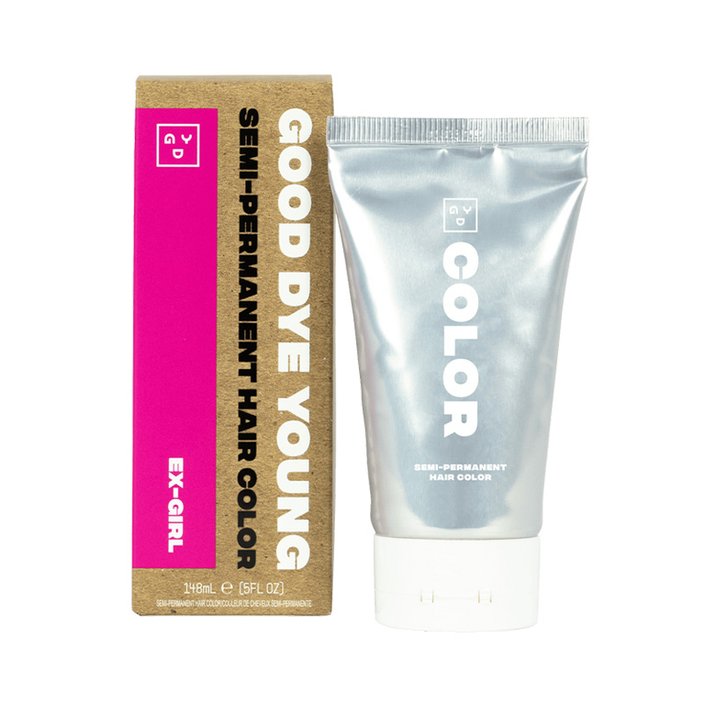 How to Section and Dye Your Hair Multiple Colors
"If you want fun colors or pastels, make sure to lighten your hair to the level of lightness you're looking for and then tone the hair with the desired shade," says Stenson. Remember that in order to go lighter, you're almost always going to need to bleach your hair, which is a task best left to the professionals. Once your hair is prepped and lightened, follow the steps below to get a multicolored look.
STEP 1:

Part the Hair

Create triangle sections from the hairline to the back of the ear on each side, with the point placed closest to the hairline. We recommend using the pointy end of a rattail comb to create precise, even sections. Secure each section using duckbill clips, such as the Drybar Hold Me Hair Clips.

STEP 2:

Grab Your Foil

Apply back-to-back foils without leaving any hair out in between. "If you want an idea of how the color will lay when it's finished, section the hair that you want colored and place your hand below it," says Rosenberg. "Let the hair drop and you can get a sense of whether or not you need to add more or less hair in that section." Use the foils to create barriers between the different sections of hair, starting from the back of your and making your way forward. The smaller the sections, the more precise your coloring job will be.
STEP 3:

Apply the Color

Using a tinting brush and gloves, apply your color, making sure to thoroughly saturate each section of hair. The foils will help keep the different colors from touching each other and turning muddy.

STEP 4:

Rinse

To rinse out your color, protect the lighter shades by starting with the darker shades. "Make sure to rinse the darker color until the water runs clear before releasing and rinsing the lighter color," says Rosenberg. Use cold water to maintain the color. When you're working with multiple colors, you might need to enlist the help of a friend to rinse out the lighter sections and keep the darker sections out of the way — working in a sink can also be easier than washing the colors out in the shower.

For more tips on how to do rainbow hair dye at home, check out the tutorial below.



The Best At-Home Hair Dyes
This bold, shimmering range of colors is perfect for lightening dark hair without bleach. It comes in five rich shades, from deep, smoky purples to dark blue and sultry red. Each of the colors looks extra vibrant under the sun and are gentle on hair.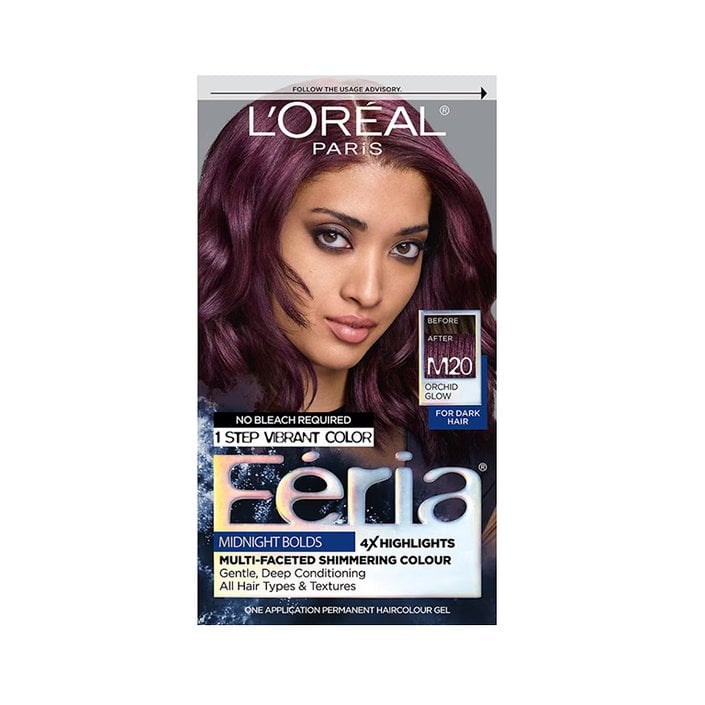 Get silky, conditioned hair with this dye, which is made with no-ammonia natural flower oils. The 60% oil formula keeps strands glossy and soft, while your color remains bold and long-lasting. To find the right shade for you, try taking the Garnier Shade Selector Quiz, or try on a range of colors with the Hair Color Virtual Try-On Tool.
This multidimensional, permanent hair color line comes in a wide range of salon-quality colors, including a chrome-inspired silver, a rose quartz-pink and
cherry-cola red
. Plus, it comes with a shine-enhancing conditioner to soften and smooth your freshly dyed strands.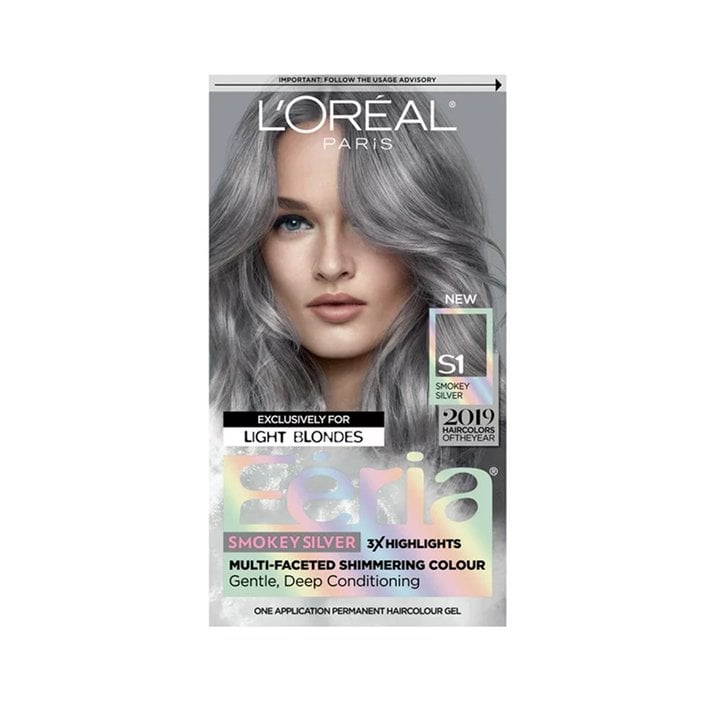 Beloved for its bright, semi-permanent dyes and cruelty-free formulation, Arctic Fox is a go-to for fun fashion colors. Each shade is highly pigmented and long-lasting. To dilute a color and achieve a pastel effect, try mixing the dye with white conditioner until you reach your desired shade.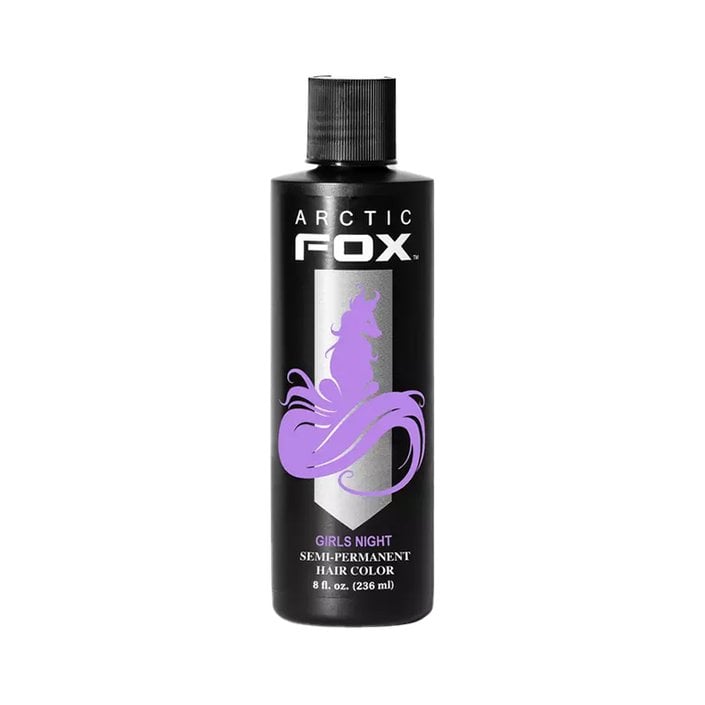 These dyes add a vibrant splash of color to pre-lightened hair and a subtle tint to darker strands. They're semi-permanent, sulfate-free and act like a deep conditioning mask to help restore moisture to your hair.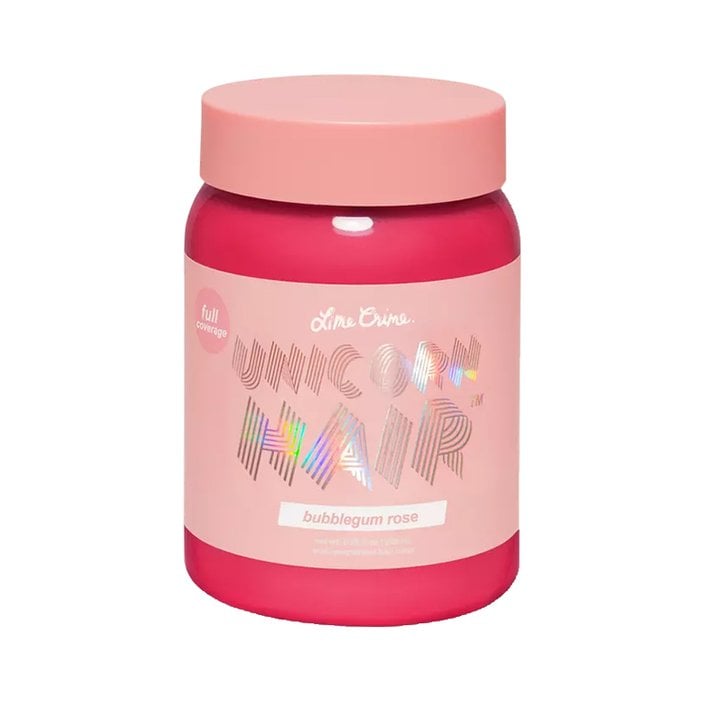 Editor's Note: If you're nervous about dying your hair multiple colors at home, we recommend making an appointment with a professional colorist at a salon.
Read more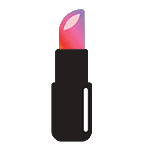 Back to top