These Low-Maintenance Hair Color Tips Will Save You Trips to the Salon
August 28, 2020
I love

getting my hair colored

, but I don't love the maintenance that comes with it. I'm that person who gets

blonde highlights

and then watches them transform into strawberry blonde and then, finally, into an unidentifiable golden tone. And with salon closures due to COVID-19, I've let my highlights grow out even longer than usual. Now that my

local salon is finally open

, though, I think it's time to get my act together and book an appointment for a refresh. To prepare, I consulted with two pro hairstylists for some low-maintenance color recommendations and tips. Here's what they suggested.
Try Caramel-Toned Highlights
"For fall, I love a warm chestnut base with caramel-toned highlights on the end, which grows out beautifully," says Jonathan Colombini, L'Oréal Paris celebrity hairstylist. "This can work on any skin tone — the key is to have dimension and multi-tonal color." To extend the life of your color, he recommends using the L'Oréal Paris EverPure Shampoo and Conditioner.
Go for a "Diffused Melt"
If you want to avoid going back to the salon every few weeks or even months, Colombini recommends what he calls a "diffused melt." This means keeping your base darker and natural and having the color get lighter towards the ends. "This is a natural, easy flow of color so you won't need many touch-ups," he explains. This look will also keep your healthier than more involved dye jobs. One of our favorite color-safe shampoos to use is the Garnier Fructis Color Shield Shampoo.
Don't Go Too Dark or Too Light
For ultimate ease and longevity, you want to keep your base color within two shades of your natural hair color. And for highlights? Go no more than four shades lighter. "This will give you the most flattering and low-maintenance result," says George Papanikolas, Matrix brand ambassador and celebrity colorist. "Any lighter can look harsh and create too much contrast."
Frame the Face With Color
Focusing color on face-framing pieces is a minimalist option, yet it can still transform your look. Plus, it looks natural and sun-kissed. "Because you are still keeping most of your natural color with just a few strategically-placed highlights, the growth process should be easy," says Papanikolas.
Photo: Courtesy of George Papanikolas
Read more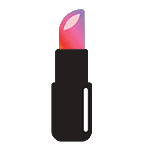 Back to top