The Best Cornrow Hairstyle Ideas to Try Now
January 18, 2022
Cornrows are one of the most versatile and easy-to-wear hairstyles out there. They're low maintenance, they protect your hair and they can be worn for any occasion. Thanks to so many fun ways to style cornrow braids, you can let your personality shine through with your favorite hair design.
To give us the latest on the trend, we talked to celebrity hair stylist Kim Kimble who offered the best ways to let your personality shine. Ahead, we break down all things cornrows: what they are, how to wear them and what styles to try right now.
What Are Cornrows?
Cornrows are a well-known style of braiding. They originated on the continent of Africa centuries ago and have remained popular since then. A symbol of resistance, they were also used as maps for slaves to escape, and some would also hide rice or small seeds in the braids. More than just a fashion statement, these braids have a long history and mesh African heritage with modern style.
Who Are Cornrows for?
"A wide variety of people can wear cornrows, especially those who want to show off their great hairline," says Kimble. "For kinky, curly hair, it's easier to do cornrows."
Because it's a technique of braiding on your scalp, using a pomade helps control the hair and makes the braids last longer. Kimble recommends her Kim Kimble Edge Taming Pomade to sculpt and rehydrate your hair for ultimate taming and nourishment.
How to Install Cornrows
Before you begin braiding, setting up a solid foundation for your hair is important. Moisturized hair makes for easier braiding and less frizz. Try hydrating your hair with Garnier Fructis Curl Air Dry Cream before getting started.
After your hair is prepped with a leave-in conditioner, it's time to get creative. Part your hair for each section of braids; depending on how many braids you'd like and how thick or thin you'd like them to be will determine how you part each section.
Next, divide each section into three parts and begin braiding.
Easy Cornrow Hairstyle Ideas
"It's so cool to see the many different [braid] styles they have now," says Kimble. "My favorites are the classic straight backs, and cool designs like hearts and stars and flowers." Here are a few of our favorites:
Straight Back Cornrows
Classic straight back cornrow braids are simple, straightforward and never go out of style. Devoid of any extravagant designs or patterns, they are just as their name would describe them: straight back. If you want to add a touch of pizazz, try styling your baby hair, too.
Cornrow Pigtails
Pigtails are always a cute and fashionable statement that looks great on any face shape. They can come off a bit more casual or sporty but can easily be dressed up with beads and hair cuffs .
Feed in Cornrows
Unlike traditional cornrows, feed in cornrows require you add synthetic hair to your natural hair to create the appearance of thicker braids. If you want your hair to look seamless, get synthetic hair that matches your natural color. But if you're feeling playful, you can get different colored synthetic hair to rock highlights, lowlights, color or even rainbow style cornrows.
Cornrow Ponytail
Beyoncé has been known to rock a cornrow ponytail and we're here for it. After creating your unique cornrow style, put it up in a ponytail for a sporty yet chic look.
Are Cornrows Good or Bad for Your Hair?
Cornrows protect your hair and remove the need for heat styling or chemical treatments. But there are a few caveats to remember when rocking the style.
"Cornrows are considered a protective hairstyle," says Kimble. "They can be good [for your hair] as long as it is done correctly. Find a good braider and make sure the braids aren't too tight."
However, it's important to give your hair a complete break sometimes.The American Academy of Dermatology suggests avoiding wearing hairstyles that pull on your hairline too much. They recommended giving your hair a chance to recover when changing styles and to wear loose braids or go braid-free every couple months to prevent hair loss.
How Long Can Cornrows Last?
The duration of your cornrows depends on your hair, if you have extensions and your hair maintenance routine. On average though, they'll last "one to three weeks," says Kimble.
To help them last longer, she recommends a shine spray, like L'Oréal Paris Advanced Haircare Nutri-Gloss Shine Mist and Kim Kimble Movie Set Mousse to keep them from getting frizzy.
Cornrows aren't going anywhere any time soon. To keep your hair stylish, tamed and protected, cornrows [in any style] are a great option. Plus, the upkeep is simple once the cornrows are completed. Try wearing a silk or satin cap or scarf at night to help keep them smooth and frizz-free, and let your personality shine through with this fun-to-wear hairstyle.
Read more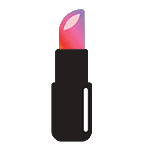 Back to top