The Correct Way to Apply Dry Shampoo, According to a Hairstylist
January 05, 2021
Dry shampoo is our holy grail product that saves us when we don't have the time (or energy) to wash our hair. With just a few sprays, it can make oily, greasy, second-day hair look fresh and volumized. But for optimal results, it's important to know the best practices for applying dry shampoo because yes, there's a right way to use it. We asked Nick Stenson, hairstylist and artistic director for Matrix, to break down his dry shampoo tips, ahead.
How Does Dry Shampoo Work?
While your hair looks fresh right out of the shower, day two or post-workout hair can start to look a little greasy or weighed down. That's where dry shampoo comes into play — think of it like washing your hair without water. "Dry shampoo has a powdery finish to the product that allows the hair to absorb oil and excess moisture," says Stenson. "I love the Matrix Style Link Playback Dry Shampoo because it works to absorb oils and impurities, extending and refreshing your undone look for longer," says Stenson.
The Best Time to Use Dry Shampoo
There's no right time to use dry shampoo — it's a versatile product. "It can be used on freshly-washed hair to add texture and volume or can be used on day two and beyond to absorb oil and smell." If you're in a warm and humid climate, we also love using dry shampoo as a midday pick-me-up to add life back into flat hair.
The Best Way to Apply Dry Shampoo
The distance between the bottle and your head is key. Most spray bottles are designed to be used a can's length away from the scalp, not closer. "I would hold the bottle 12 inches away from the head and apply right to the scalp area to absorb the oil," says Stenson. Part your hair into chunks to allow the spray to reach your roots better. "Then, finish by lightly spraying it all over to freshen up your style."
Editor's tip: Let the dry shampoo sit on your roots for a minute or two before massaging it into the hair. This will help the product absorb more oil.
Common Dry Shampoo Mistakes to Avoid
"The biggest issue is over-using dry shampoo at one time," says Stenson. "A little actually goes a long way. People often think they need to use a ton of it in order for it to work when that's not the case." To avoid leaving your strands a powdery mess, start slow and add more as needed.
Looking for a drugstore dry shampoo option? Try L'Oréal Paris Elvive Dream Lengths Air Volume Dry Shampoo. It's great for all hair types and colors (including black hair) because it doesn't leave a white residue behind.
Read more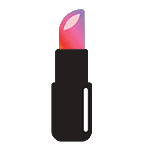 Back to top