Channel '70s Vibes With This Modern Feathered Hair Look
July 22, 2021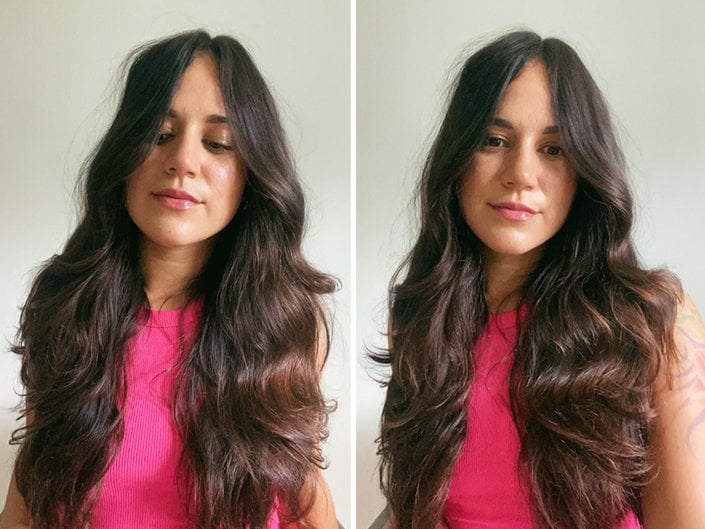 It's no secret that we've been drawing inspo from the '70s lately, from retro nail art to green eyeshadow and shag haircuts. When the 'Farrah Fawcett Flip' began taking over our social feeds, we knew we had to give the bouncy, throwback hairstyle a try too. To get the look, we tapped Jasmine Burnside, a NYC-based hairstylist, to break it down for us step by step. Read on to get the look in just five easy steps.
STEP 1:

Get Your Hot Tools Ready

You'll need to gather a few tools before starting. Burnside used a 1.25 inch curling iron, a tail comb, duck bill clips and 1.25 inch velcro rollers. Burnside also recommends prepping your hair with a heat protectant, like the Matrix Total Results Mega Sleek Iron Smoother Defrizzing Leave-In Spray. "If you have thin hair or hair that doesn't hold curls as well, you can also apply a mousse to your hair for added hold factor," Burnside says.

STEP 2:

Make It a Middle Part

To stay true to the '70s vibe, Burnside centers her part down the middle before taking the tail comb and creating diagonal sections from the top of her head to the nape of her neck.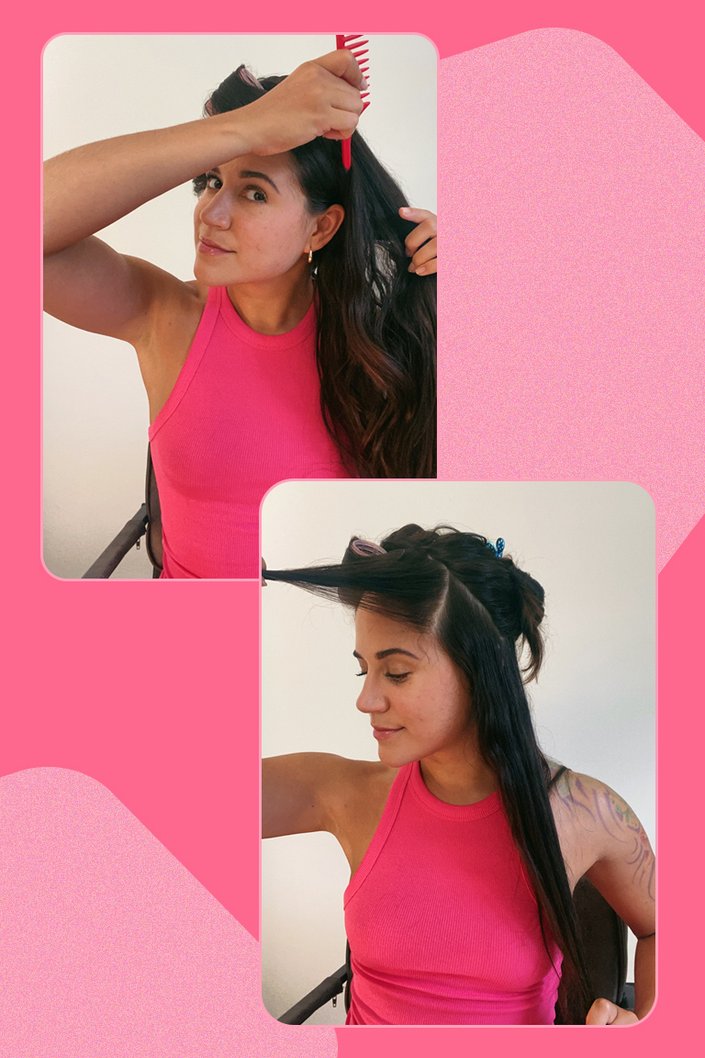 STEP 3:

Iron, Roll and Secure

Burnside recommends starting with the front pieces first to give them time to set. Take sections (about 1.25 inches thick to match the size of the roller you're working with) and with the curling iron, curl away from the face. Once the section of hair has been heated through with the iron, wrap the section around the velcro roller and secure it with a duck clip. This allows the curl to maintain the volume and shape while doing the rest of the hair.

STEP 4:

Sit Tight

Now that the front pieces are secured, work your way back to the nape of your neck, repeating the same steps. Once all of your hair has been pinned up in the rollers, Burnside says to leave it while you do your makeup and finish getting ready. "The longer you let the hair cool and set in place before you take it down, the more volume and bounce you'll get," she says. "Plus, it'll last longer, too." While your hair is sitting and cooling, Burnside recommends spraying a bit of dry shampoo to the roots to give it more texture. We love the L'Oréal Paris Elvive Dream Lengths Dry Shampoo for this.
STEP 5:

Take It Down

Once you've removed the duck bill clips and velcro rollers, brush your hair from top to the bottom with a wide toothed comb or smoothing brush. "I gave my hair a bit of extra volume by brushing in and then up for that '70s puffed up vibe," Burnside says. "Once I see it's holding the shape, I generously spray hairspray to make sure it lasts." The Redken Fashion Work 12 Medium Hold Hairspray gives the hair a workable, brushable hold without feeling stiff.




Tip: If your hair doesn't have angles or layers, Burnside recommends using a hairspray bottle to shape the front pieces to give the impression of a curtain bang.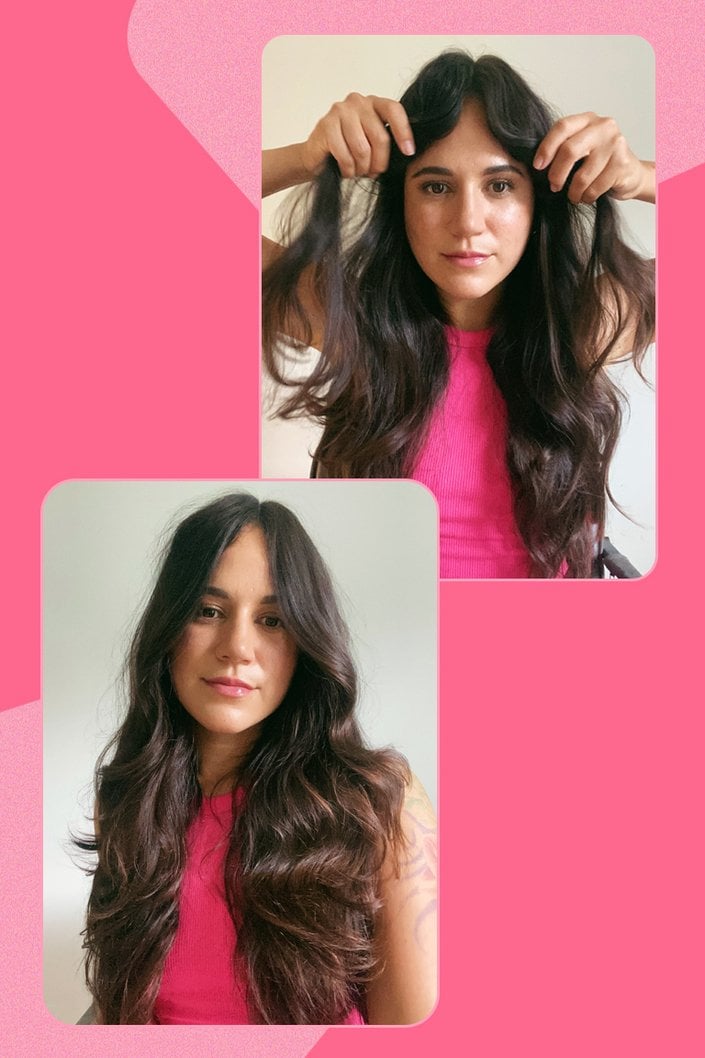 Photography and Hairstyling: Jasmine Burnside, Design: Hannah Packer
Read more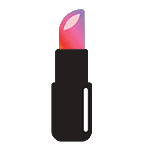 Back to top