How to Style and Install Clip-In Hair Extensions for a Boost of Volume
December 09, 2022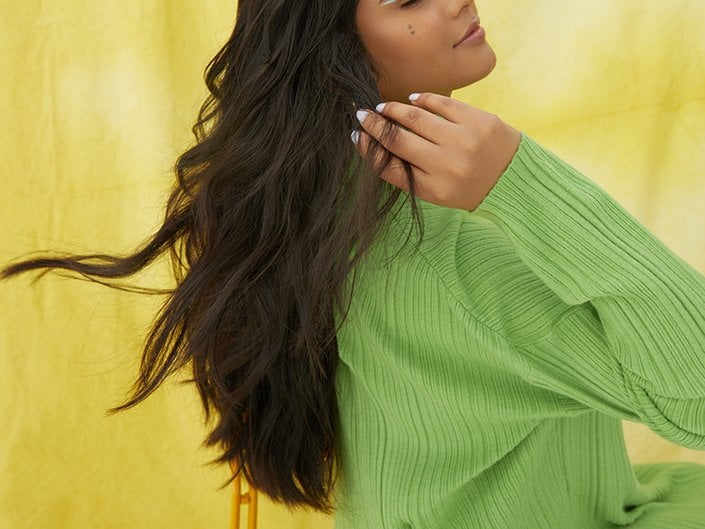 Whether your hair is naturally fine or you just got a drastic haircut, hair extensions are a quick and easy way to give your hair a major boost of body and length. And if you know how to install extensions correctly, nobody will even be able to tell that you're wearing them — they'll just think your hair has tons of enviable volume. Clip-in hair extensions are a great option for those who want thicker, longer hair in seconds, with no damage, relatively little hassle and no commitment. To get the lowdown on all things clip-in extensions, from styling and installation to color choice, we checked in with Nick Stenson, artistic director of Matrix, and Sarah Potempa, celebrity hairstylist and founder of The Beachwaver Co. Keep scrolling for their pro tips.
How to Install Clip-in Hair Extensions
Section Your Hair
First, Potempa recommends sectioning your hair horizontally, starting from the bottom layer of hair. Make sure your sections are clean and precise by carving out each one with the end of a rattail comb. Use clips to separate the sections that you're not working on. You should have three sections — the bottom, middle and top layer of hair.
Tease Your Roots
Before you install the extensions, you'll need to tease the roots of your section using a hair brush. Instead of teasing in an up and down motion, Potempa suggests moving the brush up and in underneath the section of hair towards your head, as this will reduce the risk of breakage. By teasing the roots, you're creating a "cushion" for the extensions to clip onto, Stenson says. For added grip, spray the teased sections with hairspray, such as the L'Oréal Paris Elnett Satin Hairspray or the Beachwaver Great Barrier Heat Protectant Hairspray.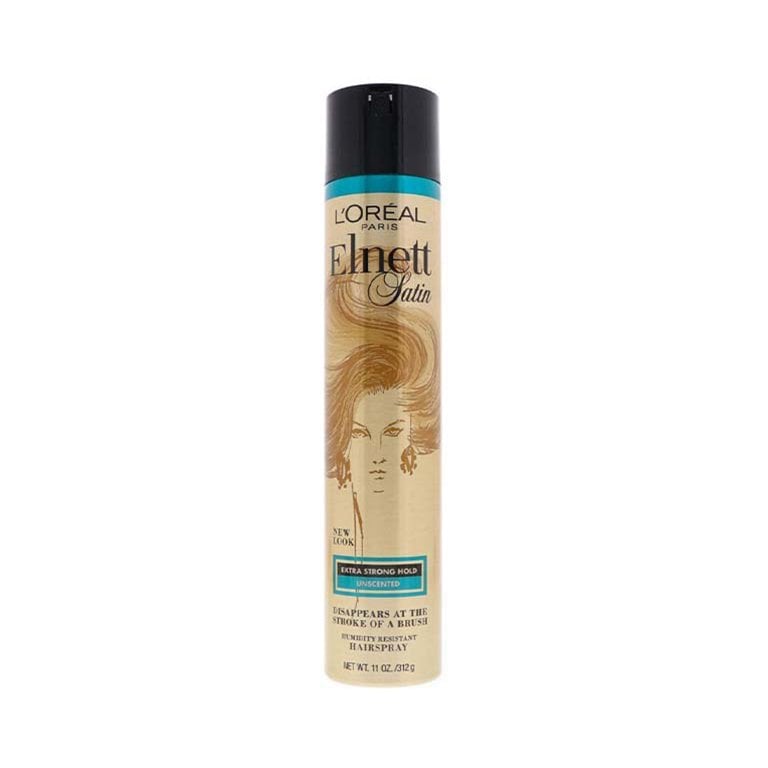 Clip in Your Extensions
Open the clips of your extensions and snap them into the teased root of your first section. Then, make another horizontal section and continue teasing and clipping in your extensions. For the most natural look, Potempa says to leave out one inch of your natural hair on either side of each row of extensions — this will help hide the weft, or the top, of the extensions.
Note: This tutorial is for wearing your hair down. If you want to wear your hair extensions in a high ponytail instead, Potempa suggests clipping the extensions upside down and sideways throughout the bottom of your hair — this will make the extensions look like they're growing in the same direction as your natural hair.
How to Style Clip-in Hair Extensions
Both Potempa and Stenson recommend using human hair extensions instead of synthetic ones. "If you're looking to add heat styling like a flat iron or curling iron, make sure the hair is human hair," says Stenson. "Synthetic hair will burn."
When you heat-style, work in one-inch sections and make sure to incorporate both the extensions and your natural hair into each section — this will help the hair look more seamless. If you choose to curl your hair, Potempa says to start by curling the ends of your natural hair away from your face with the Beachwaver Curling Iron, then opening the clamp and sliding in the ends of your extensions as well. "This technique will help blend all of the hair and give the clip-in extensions a natural look," she says.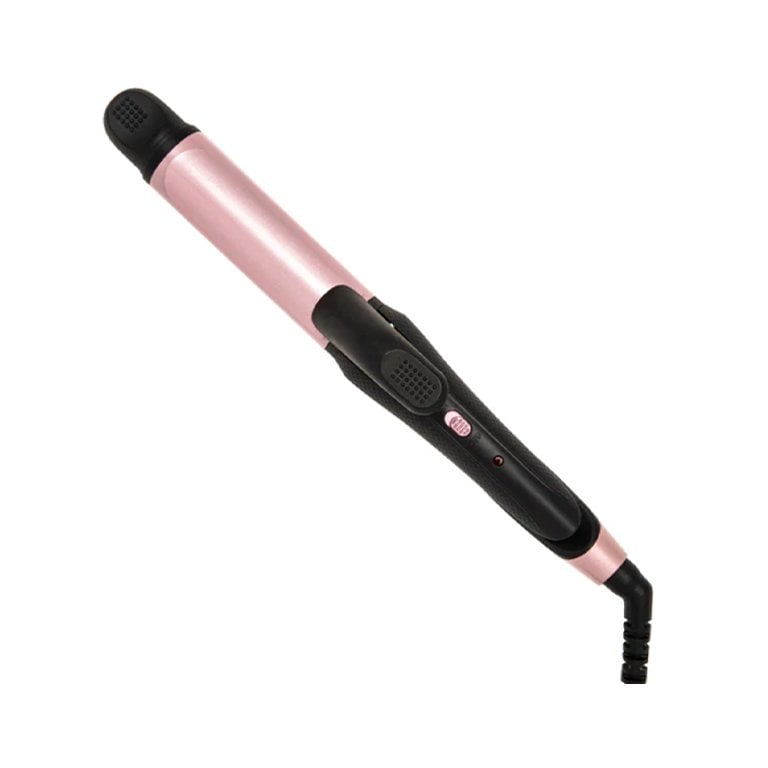 Can You Use Clip-in Hair Extensions to Add Volume?
"Extensions can always be altered to suit what you're looking for," says Potempa. " If you love the length of your hair, but just want to add volume, you can give your extensions a trim to match your natural length." Just make sure to cut carefully so that you don't ruin your new extensions — or better yet, bring the extensions to your hairstylist for a professional trim.
What Kind of Clip-in Hair Extensions Should You Use?
Again, both of our pros favor human hair extensions over synthetic options. The former tends to be pricier, but they're more versatile because you can heat style them.
Finding the right color match is key. For a natural look, Potempa recommends using extensions with a root that matches your natural hair color. "Matching the root color of the extensions to the root of your own hair gives a much more natural look even if the highlights aren't a perfect color match," she explains. Potempa likes the Laced Clip-in Hair Extensions, which come in a wide variety of hair colors.
Do Clip-in Hair Extensions Damage Your Natural Hair?
"If done right and gently maintained, extensions won't cause your hair any damage," says Stenson. As long as you tease your hair gently and use a flexible-hold hairspray, Potempa says you can think of clip-ins as ordinary hair barrettes that you can pop in and out in minutes — with the benefits of making your hair look extra full, of course.
Read more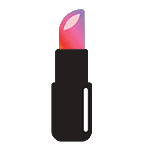 Back to top