3 Ways to Style Box Braids for Summer
May 26, 2023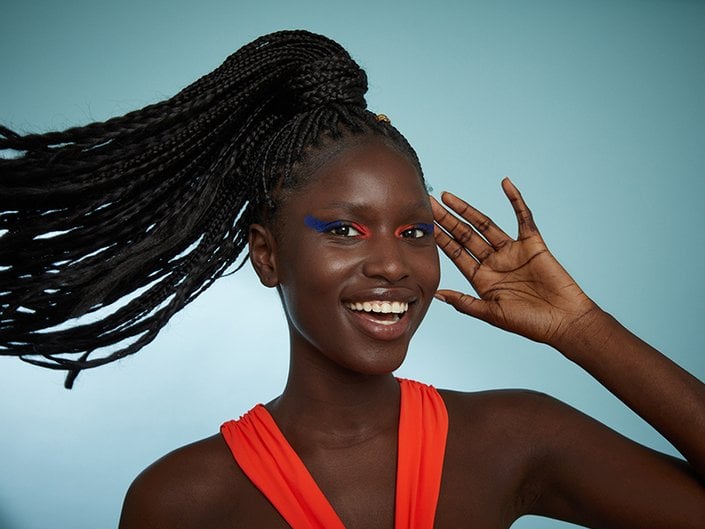 Between heat, humidity and more, braving the elements during the summer months is no easy feat. One way to protect your strands and your sanity is with box braids. Not only do they give your natural hair a well-deserved break, there are so many Pinterest-worthy styles to choose from.
"Box braids are an essential protective hairstyle during the summer months because of their longevity and versatility,'' says Erinn Courtney, StyleSeat natural hair-care professional. "Box braids can be styled in various ways to prevent breakage, dryness and damage."
They're perfect for summer activities because you can "get up and go without the stress of styling your hair every day," says the pro. But that's not to say you should skip the maintenance entirely; your strands will still need hydration and protection.
To keep your hairstyle in tip-top shape, Courtney recommends moisturizing your box braids with a "light hair butter, sheen or oil" — like the Carol's Daughter Goddess Strength 7 Oil Blend Scalp & Hair Oil or the Pattern by Tracee Ellis Ross Styling Cream — to "seal your hair strands that are weaved in the hair extensions." Also, wearing a satin bonnet or scarf at night is a must — they'll protect your box braids from frizz and dryness.
In need of inspo? Keep scrolling for three ways to style box braids for summer, with tips on perfecting the styles courtesy of Courtney.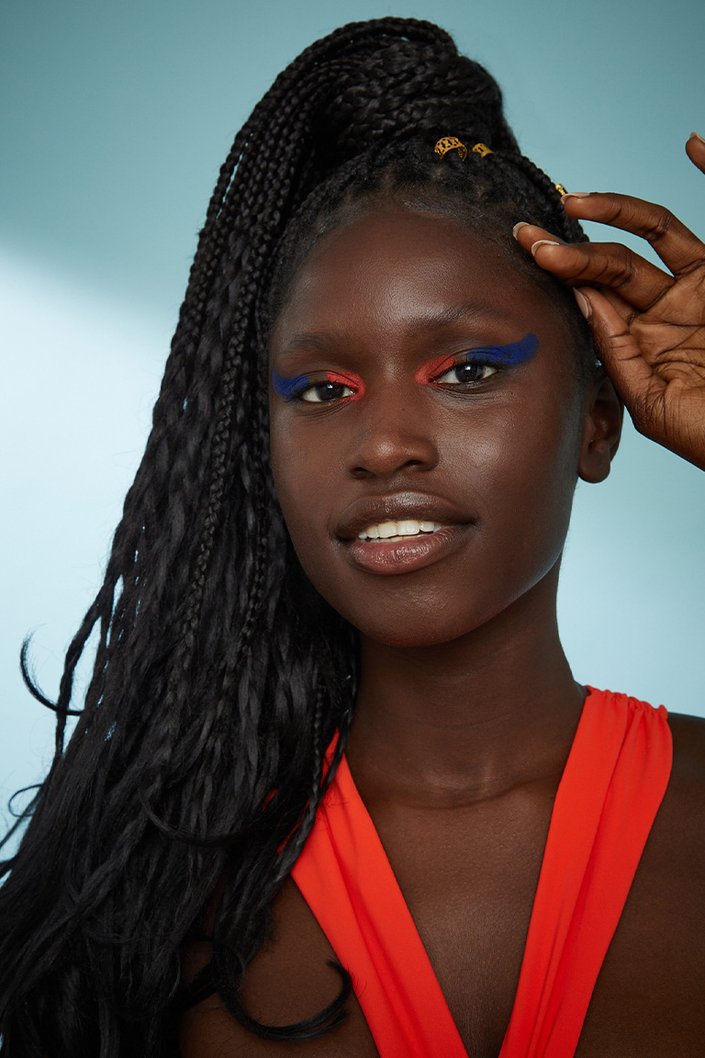 Topknot
Courtney advises using "quality ponytail holders that won't snag your box braids or hair strands (which can lead to split ends and breakage)." Thankfully, doing so won't break the bank. Her recommendation, the Annie No Tangle Ponytailers 5 1/2In 14ct Black— cost less than a latte. This topknot is a great option for any occasion, whether you're headed to the beach for the day or to a summer party.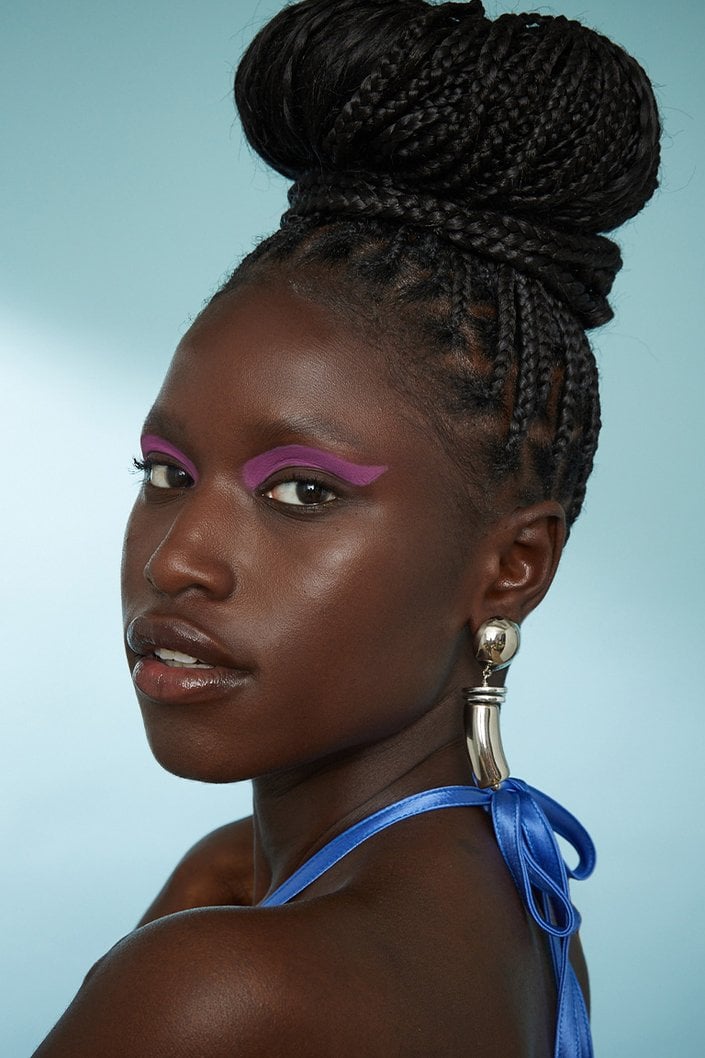 Braids With Beads
To prolong your beaded box braid hairstyle and ensure you get a comfortable nights' sleep, "use a jumbo bonnet to allow the beaded ends to lay flat as this minimizes bending the braids and laying directly on them, which can cause a headache" says Courtney. She recommends the Dream World Day&Night Bonnet Super Jumbo.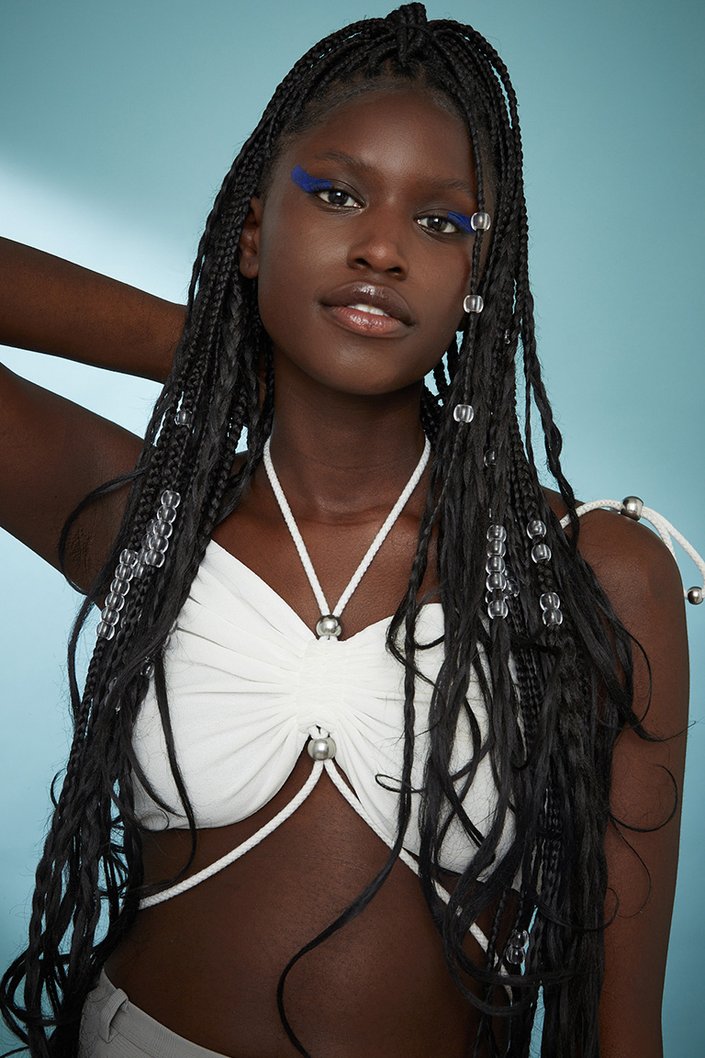 Read more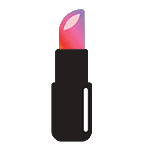 Back to top