Beauty Q&A: How Do You Style Curtain Bangs?
December 21, 2020
I never thought I'd be one to consider bangs, but with Instagram and Tik Tok serving me all the curtain bang inspo, I'm starting to reconsider my stance. The wispy, angled bangs are super chic and their face-framing nature seems to be flattering on just about everyone. But before committing to the fringe look, I was curious about how easy it is to actually style curtain bangs. To find out how to get maximum volume, rock 'em with a ponytail, avoid looking mullet-esque and much more, I turned to hairstylist Jessica Shakir.
Tip #1: Set Them Early On
When it comes to styling your curtain bangs, you're going to want to press them in the right direction, ASAP. "Even if you let your bangs air dry just a bit after your shower, you still want to brush your bangs down and off to each side to set the stage," says Shakir. At this point, you can also add any hair serums, styling products or heat protectants of your choice.
Tip #2: Give Them a Rough Dry
While air drying is fine for the rest of your hair, you're going to want to apply heat to your bangs early on. "First, start with blow drying all of your bangs to the right and then change directions and blow dry all of your bangs to the left," says Shakir. "Repeat this a few times until your bangs are 40 to 50 percent dry to give your bangs a bit of bounce."
Tip #3: Grab a Nozzle and a Round Brush
Once a rough dry is complete, attach a nozzle to your hairdryer to help direct heat and air flow. "The goal of the nozzle is to direct the air down the hair shaft from root to tip to reduce frizz and retain moisture," says Shakir. "Then grab a one-inch round brush and blow dry your bangs in two directions. First, you want to grab the hair with your brush and bring it forward, away from the forehead and then you want to spin the brush up and back away from your face." You'll repeat this process on both the left and right bang.
Not sure which hair dryer to use? Shakir recommends the NuMe Signature Hair Dryer, which has a ceramic grill for faster blow outs, protects the hair cuticle and adds shine.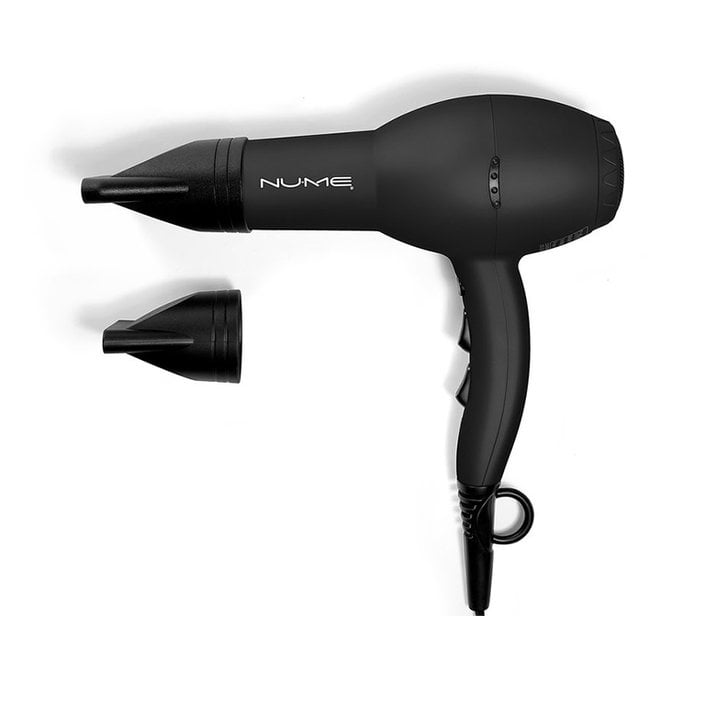 Tip #4: Use a Texturizing Spray
To really amp up volume and get more lift, use a little texturizing spray, like the Garnier Fructis Style Texture Tease Dry Touch Finishing Spray, at your roots. "When I want to refresh my curtain bangs, I twist each side of the bangs away from my face and spritz at the edges," says Shakir. We also love using this technique as a midday or second day hair refresh.
Tip #5: Finish Off Your Style
Once your curtain bangs are set, you can go ahead and style your hair as per usual. You can embrace your natural texture or add a few loose curls. If you want to pair your curtain bangs with a ponytail though, Shakir recommends opting for a lower or mid pony over a high one. "Grab your favorite flat iron and gently blend the bangs back towards your pony for a super soft feel," she says.
Photo: Jillian Selzer, Design: Hannah Packer
Read more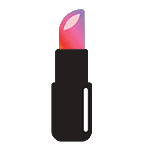 Back to top