How to Style a Low Ponytail in 4 Simple Steps
November 09, 2023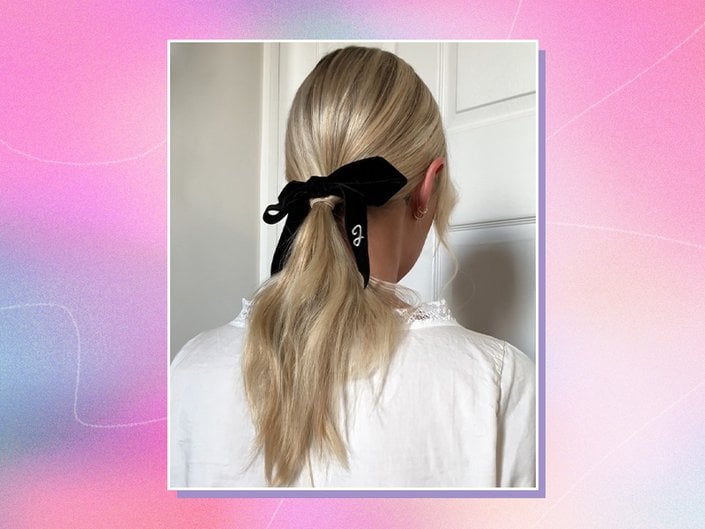 As hair trends come and go, from micro bangs to '90s-inspired accessories, ponytails continue to stand the test of time. A ponytail is a timeless hairstyle because of its ease, comfort and convenience. Not to mention there are countless different ways to customize and adapt the classic style. While high, cascading party ponies have had their moment in the past, this fall is all about the low ponytail. When styled correctly, a low pony instantly adds a chic, high-fashion vibe to any look. But if the idea of wearing your hair in a low ponytail intimidates you, you're not alone.
That's why we turned to Sarah Potempa, celebrity hairstylist and founder of The Beachwaver Co., to share her tips for styling a low ponytail in a flattering, stylish way. "When styling a chic, sleek low ponytail, you want to make sure the hair is smooth and knot-free," says Potempa. "Taking your time with the prep is important to ensure the look is clean. You also want to make sure that your part, whether you opt for centered or on the side, is straight and crisp — a messy part won't give the same chic effect that clean, crisp lines do."
Ahead, Potempa walks us through a simple, four-step tutorial for styling a low ponytail.
How to Style a Low Ponytail
Step 1: Brush Out Your Hair and Remove Any Knots
As Potempa explains, the key to pulling off this look is starting with a smooth base. "Prep your base to remove any knots or tangles," she says. "Use a detangling brush like the Beachwaver Prep Brush to smooth out the hair." If your hair tends to get frizzy, blow-drying it first can help give you a sleeker foundation to work with. You can also prep with an anti-frizz treatment, such as the L'Oréal Paris Elvive Dream Lengths Frizz Killer Leave-In Serum.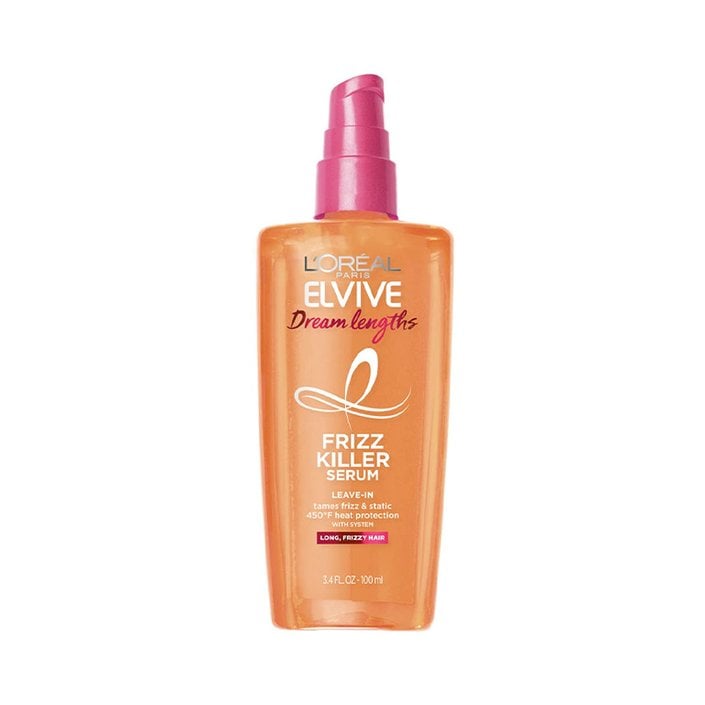 Step 2: Apply a Styling Gel
After you've brushed and smoothed out your hair, it's time to go in with hair gel. "Apply a flexible styling gel to the top of the head to help keep everything set in place," Potempa explains. "I recommend The Beachwaver Epic Flex Styling Gel as it is lightweight and flexible, allowing the hair to stay soft and touchable without cracking or flaking." This step keeps flyaways locked down and maintains the sleek, smooth effect you're going for.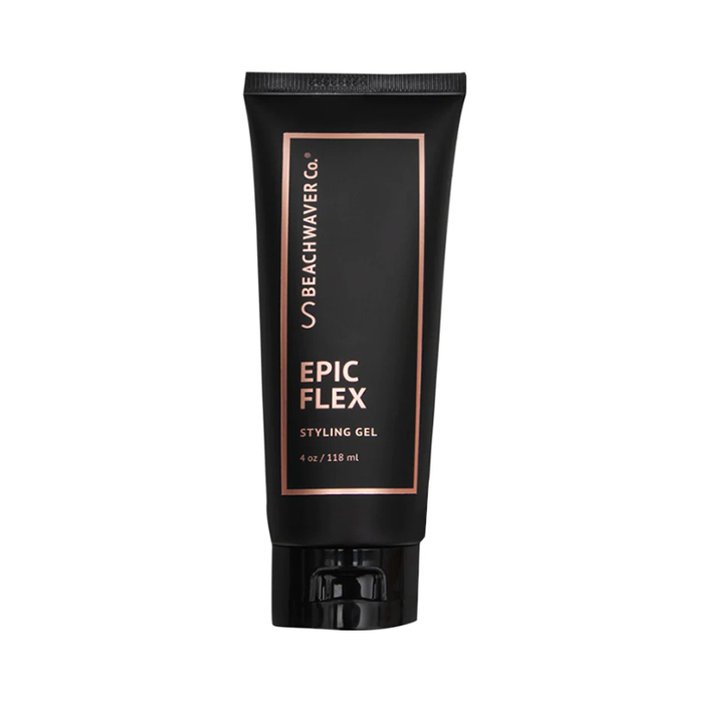 Step 3: Pull Back Your Hair and Secure It Into a Ponytail
Finally, you're ready to create your ponytail. "Create a clean part in the hair and use your brush to smooth all of the hair to the nape of the neck," says Potempa. "Take your time with this as you want it to look as smooth as possible." When you're ready, secure your hair into a ponytail with a hair elastic. For a professional, elevated touch, Potempa recommends wrapping a strand of hair around your elastic to disguise it.
Step 4: Optional Modifications to the Ponytail
Once you've nailed the three steps outlined above, you have the foundation to create tons of different low ponytail hairstyles and you can modify the look depending on the aesthetic you're going for. For instance, you can leave out a few strands of hair along your hairline for romantic, face-framing tendrils. Simply separate a few strands around your face before securing your ponytail (just make sure not to leave too much of your hair out that it hides your face).
"When styling these tendrils, you can add gel for an edgy look, or a slight wave for a softer vibe," says Potempa. "Have fun and play around to find what works for you." Want to level up your look? Add a ribbon or bow at the base of your ponytail.
You can also try a more editorial look. "One of my favorite ways to style [low ponytails] is to have contrasting textures between the top and bottom," Potempa explains. "To do this, I like to make a super sleek, smooth, tight ponytail from the top of the head to the nape and then make the ponytail itself as big and voluminous as possible." To make the juxtaposing textures really stand out, ensure that the hair on the top of your head is flyaway-free with the Garnier Fructis Sleek & Shine 10-in-1 Leave-In Spray.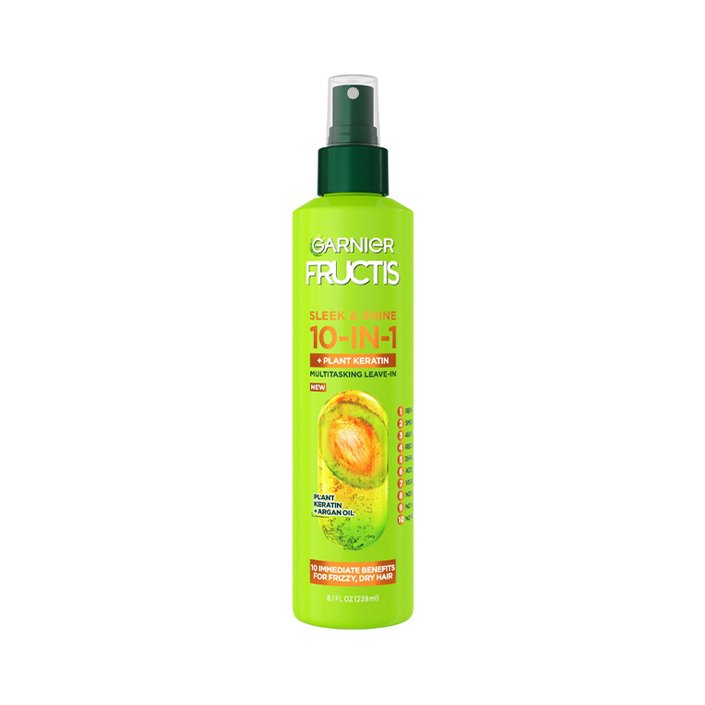 Read more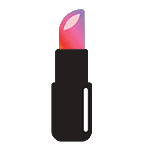 Back to top