TikTok's Braid Hack Is a Game-Changer for Fine, Limp Hair
September 19, 2023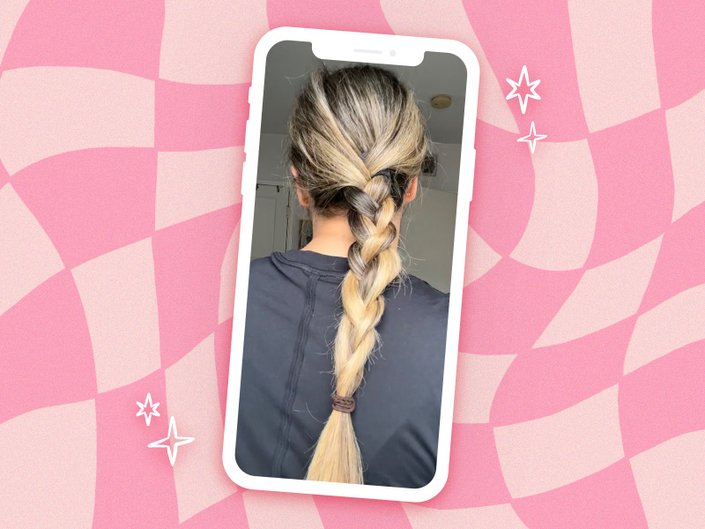 A braid is a timeless hairstyle that will probably never go out of style thanks to its simplicity and versatility. With the resurgence of ribbons as a hair accessory and the popularity of the coquette beauty aesthetic, braids also happen to be particularly trendy this year. But if you don't have a lot of experience styling your own hair, doing even a simple braid might seem intimidating. Or, maybe every time you try to give yourself a braid, it falls limp and comes loose throughout the day. We've been there. Luckily, there's a TikTok beauty hack for seemingly everything, including styling a more voluminous, perky braid in just a few simple steps.
Earlier this year, TikTok user Jamie Vandenberg shared a video showcasing her surprisingly easy trick for avoiding a limp, sagging braid. In the video, she essentially braids her hair normally with the exception of one extra step, securing the middle section of the braid with a hair elastic and braiding around it. The difference in results is striking. While Vandenberg's first braid hangs low and loose, the braid created using her hack is tighter, fuller-looking and more polished. Ahead, we're breaking down how to try it out.
Step 1: Separate Your Hair Into Three Sections
Start by separating your hair into three equal-sized sections, just like you normally would when braiding your hair. If you have layers or want to leave a few face-framing pieces out of the braid, separate those out, as well. (Pro tip: If your hair is prone to frizziness, spritz on some of the Garnier Fructis Sleek & Shine 10-in-1 Leave-In Spray before styling.)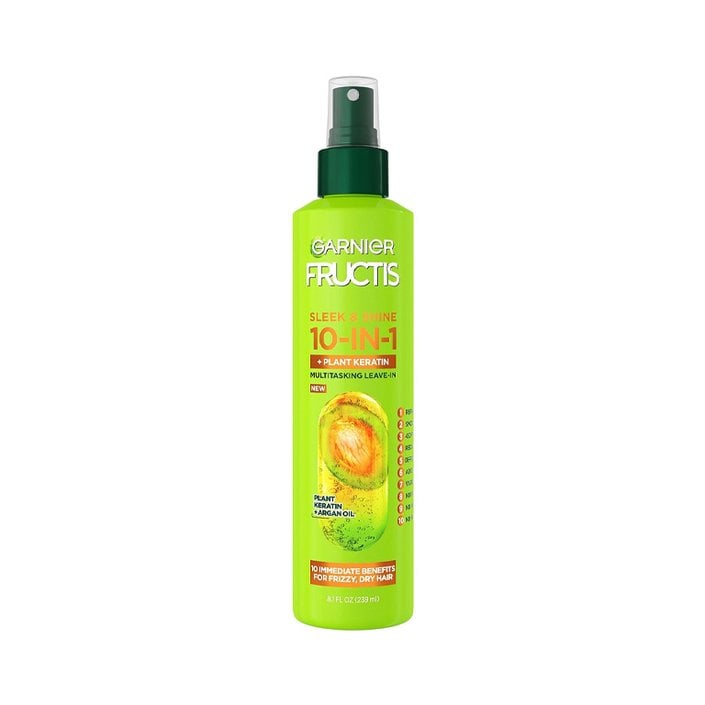 Step 2: Secure the Middle Section With a Hair Elastic
This is where the hack differs from a typical braid. Pull the middle section of hair and secure it with a hair elastic, forming a ponytail at the center of the back of your head. You can perk up the ponytail by pulling your hair gently to tighten it. This middle section ponytail will give your braid the extra boost and hold it needs to keep it from sagging.
Step 3: Criss-Cross the Two Outer Sections Over the Middle
Next, make sure your ponytail holder is covered by taking the right section of hair and crossing it over the middle, then doing the same with the left section of hair.
Step 4: Finish Your Braid
Once you've criss-crossed the right and left sections over the middle to cover your hair elastic, you just braid the rest of your hair down to the ends. Finish by securing your braid with another hair elastic. To guarantee that your braid will stay in place all day, you can finish with some hairspray. We love the L'Oréal Paris Elnett Satin Extra Hold Hair Spray.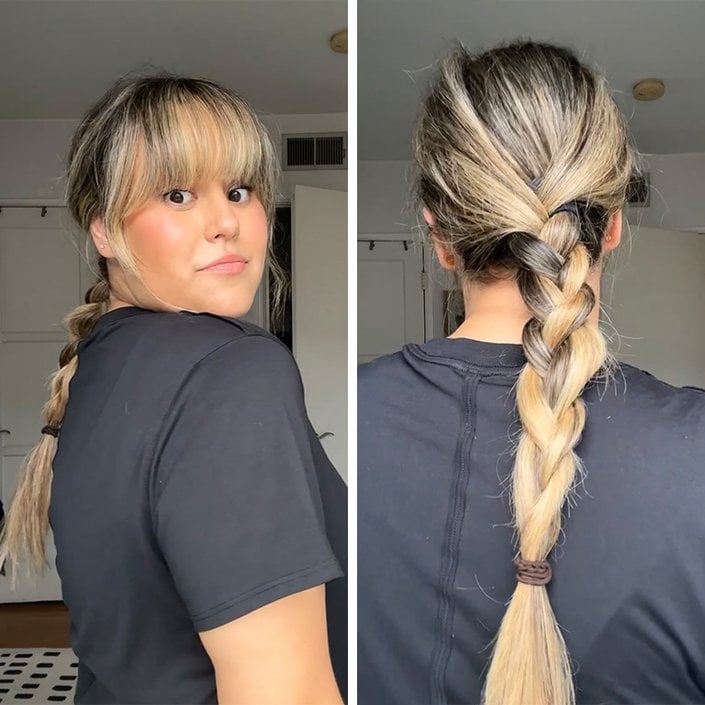 Read more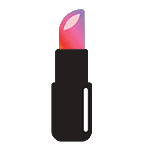 Back to top