How Do Bond-Repairing Hair Products Work?
March 25, 2022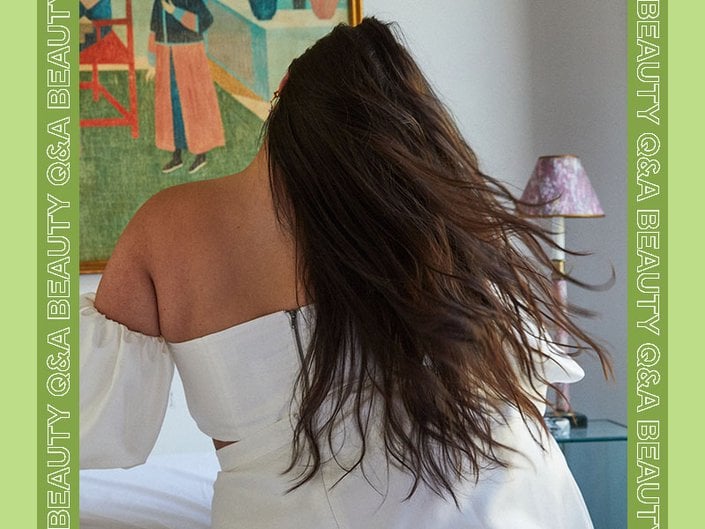 Whether we cut our hair short or grow it long, we typically want to keep it as strong and healthy as possible — and the bonds of our hair have a lot to do with meeting that goal.
According to
Tom Smith
, hairstylist and color creative director international at
evo hair
, when our hair's bonds are damaged, "hair becomes weaker, brittle, easily loses its moisture content and looks dull, lifeless and often tangly." That's where bond-repairing hair products can help. Keep reading to find out more about the hair's bonds and how bond-repairing hair care works.
What Are the Hair's Bonds?
According to Smith, various bonds can influence the elasticity, strength, and health of the hair. Bonds are the structure that link together polypeptide chains, which are long chains of amino acids that make up the hair's protein content, says Smith. The three bonds are hydrogen, salt and disulphide.
As mentioned above, when these bonds become damaged, the hair becomes weak, tangly and dull.
How Are the Hair's Bonds Damaged?
You can damage your hair's bonds by heat styling your hair without the proper heat protection, over-coloring your hair (especially if you use bleach) and even brushing your hair too harshly or wearing it in too-tight braids, ponytails or buns. According to Smith, disulphide bonds account for one-third of your hair's strength, which is why your hair can look and feel so rough if the bonds are damaged.
How Do Bond-Repairing Products Work?
"Bond-repairing products work in various ways," says Smith. "Olaplex works using a patented ingredient and can re-link the disulphide bonds specifically, directly tackling one important part of the molecular structure. Some bonding products utilize proteins to fill up the hair and others use an acidic pH to bring the hair back to its natural state. Other bond-repairing products work by filling in the cracks of the hair with a type of hair cement, which helps to improve the look and feel of the hair. More recently we have the launch of K18, which works on the polypeptide chains specifically, which in turn strengthen the entire hair strand."
How Can I Repair the Bonds of My Hair?
If you frequently use hot tools, hair color and bleach, or you wear your hair slicked back very tightly, you might want to incorporate bond-repairing hair products into your routine.
"My best recommendation for repairing hair is a combination of Olaplex and K18 — together they work on the protein chains and the connecting side bonds and complement each other very well for improving the strength, look and feel of the hair," says Smith. He recommends starting with Olaplex No.0 and Olaplex No.3 before you shampoo your hair. We suggest shampooing with a product designed to repair your hair's bonds, such as the L'Oréal Paris EverPure Bonding Shampoo. After you shampoo, Smith says to use one to two pumps of the K18 Leave-in Molecular Repair Hair Mask.
"Repeat this process for six consecutive washes for maximum repair on damaged hair and then begin to alternate with a more moisture-focused routine for best results," says Smith. "Most hair types need to include moisture products to be fully repaired in order to get the cosmetic suppleness and shine. I love Evo Great Hydrator Moisture Mask to use as your conditioner on days that you're not using K18 and Philip Kingsley's Elasticizer (or Elasticizer Extreme) as a pre-shampoo treatment on days that you're not using Olaplex 0/3."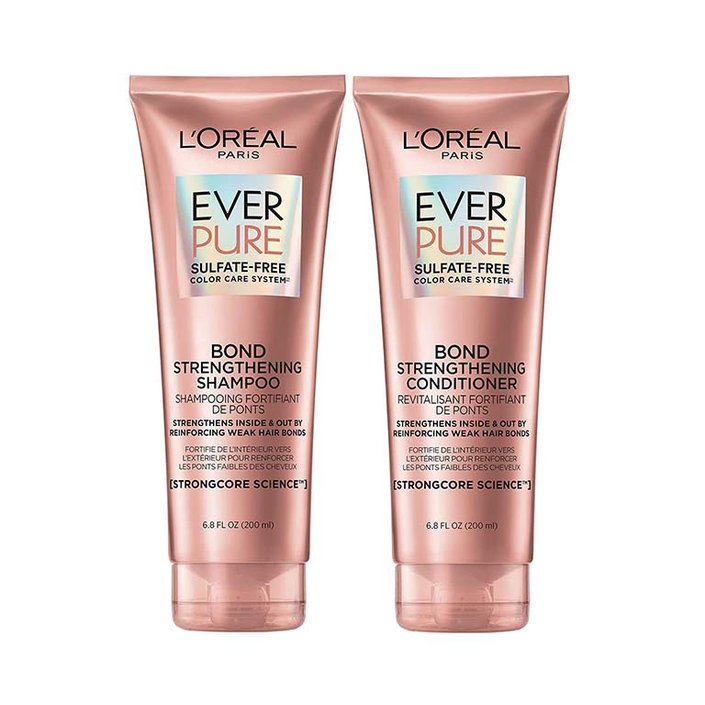 Photo: Chaunte Vaughn, Design: Juliana Campisi
Read more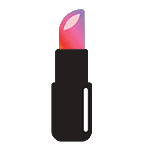 Back to top