6 Ways to Quickly Fix a Self-Tanner Disaster
April 28, 2023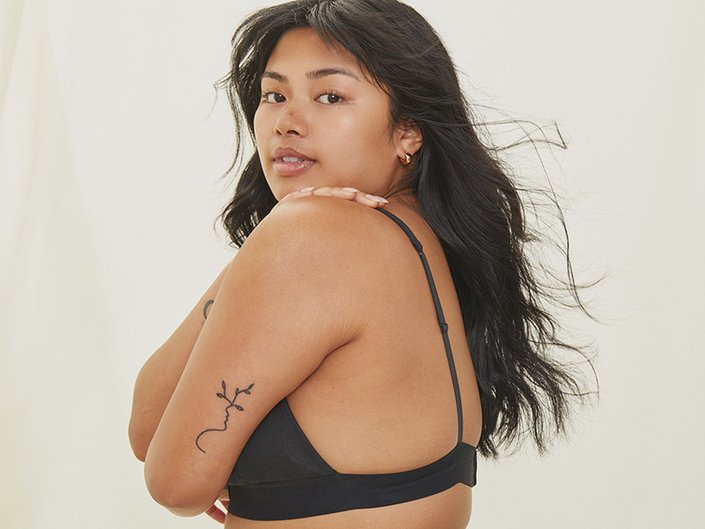 Many of us fantasize about achieving that
bronzed beach babe
look once temperatures come close to hitting 70 degrees. In an effort to prevent compromising your skin's health and risking skin cancer for this seasonal dream, we suggest the quick (and safe!) fix:
self-tanner
. But if your results end up looking less like a post-vacation glow and more like a streaky orange mistake, don't worry. Keep reading for six easy ways to remove your self-tanner fast.
How Does Self-Tanner Work?
The key ingredient in many self-tanning products is a sugar called dihydroxyacetone, also known as DHA. According to the Journal of the American Academy of Dermatology (JAAD), "DHA is a sugar that interacts with proteins in the skin to form brown-colored products called melanoidins." More specifically, it reacts to dead skin cells on the skin's surface, which temporarily turns your skin a darker hue. Using products with DHA is considered a safe way to fake a tan without running the risk of UV damage.
How Long Does Self-Tanner Last?
Most self-tanning products last between three to seven days, although it depends on the formula you choose, the way you prep your skin before application and how frequently you sweat or get your skin wet after applying your self-tanner. In order to make your self-tanner last longer, Sophie Evans, ST.TROPEZ Skin Finishing Expert & Celebrity Self Tanner, told Makeup.com it's essential to start exfoliating at least three days before you apply self-tanner, with your final exfoliation session taking place 24 hours before application. "Exfoliation should reveal fresh new skin cells and remove any and all old self-tan color," she said.
Some self-tanning products will also last longer the longer you leave them on or the more frequently you apply them (as long as you don't exceed the time recommended in the package instructions). For example, for a deep, long-lasting tan, you can apply the L'Oréal Paris Sublime Bronze Hydrating Self-Tanning Water Mousse three times over the course of 12 to 24 hours. Self-tanner fades the fastest on the face, so you can also use self-tanning drops mixed into a facial moisturizer to subtly refresh your tan. We love the L'Oreal Paris Sublime Bronze Self-Tanning Face Drops.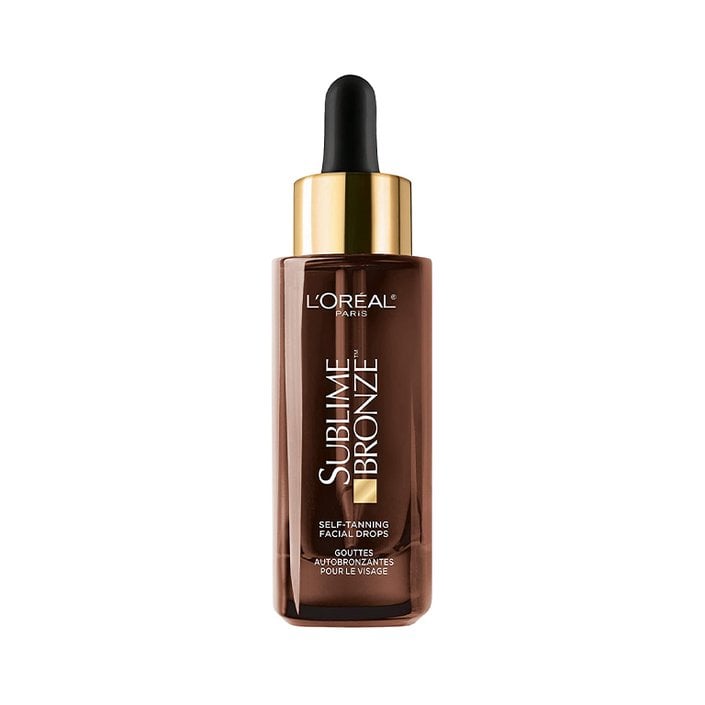 How to Remove Self-Tanner
Start (Gently!) Scrubbing With an Oil-Based Exfoliant
Self-tanning products are notoriously stubborn, but with a little elbow grease, they can be removed fairly easily. Use a gentle, oil-based sugar exfoliant like the Kiehl's Gently Exfoliating Body Scrub to slough the pigment away without irritating your skin. "Oil-based" is key, as oil-based scrubs and lotions fade self-tanner faster, according to Evans. If you're not sure whether the product you're using is oil-based or not, check the ingredients list — you should see a type of oil listed as one of the first three ingredients. Our pick from Kiehl's contains castor oil as its third ingredient, as well as an exfoliating blend made from crushed apricot seeds, perlite and polyethylene-free scrubbing beads.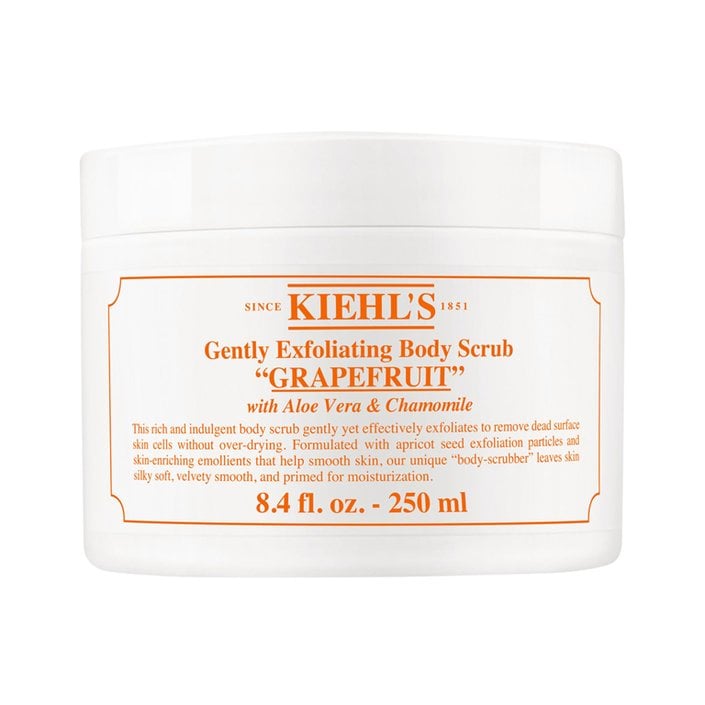 Try Baking Soda
Considering it's used for everything from teeth whitening to carpet cleaning, it's no surprise that baking soda is also a remedy for sunless-tanner removal. Pour some baking soda onto a damp washcloth and gently scrub the skin in a circular motion. Rinse, dry and repeat the process every few hours until the color is gone. Note that baking soda is very acidic and can be drying to your skin — if you notice any irritation using this method, rinse off and replenish your skin's moisture with a fragrance-free lotion.
Grab Some Lemons
These little sour fruits work wonders on self-tanning blunders! Slice up a lemon (or lemons, depending on the severity of your situation), rub it onto the targeted area and voilà, your streaks will be gone. Again, lemons are acidic and may cause irritation, so take caution when trying this method and rinse your skin thoroughly after using the lemons.
Lather on an Oil-Based Cleanser
A little soap and water go a long way. To address any streaky self-tanning issues — or when cleansing your hands of tanner residue — apply a light, oil-based cleanser such as the Kiehl's Creme de Corps Smoothing Oil-to-Foam Body Cleanser to wash away the pigment. For some manual exfoliation, try gently scrubbing your skin with the oil-based cleanser and a washcloth.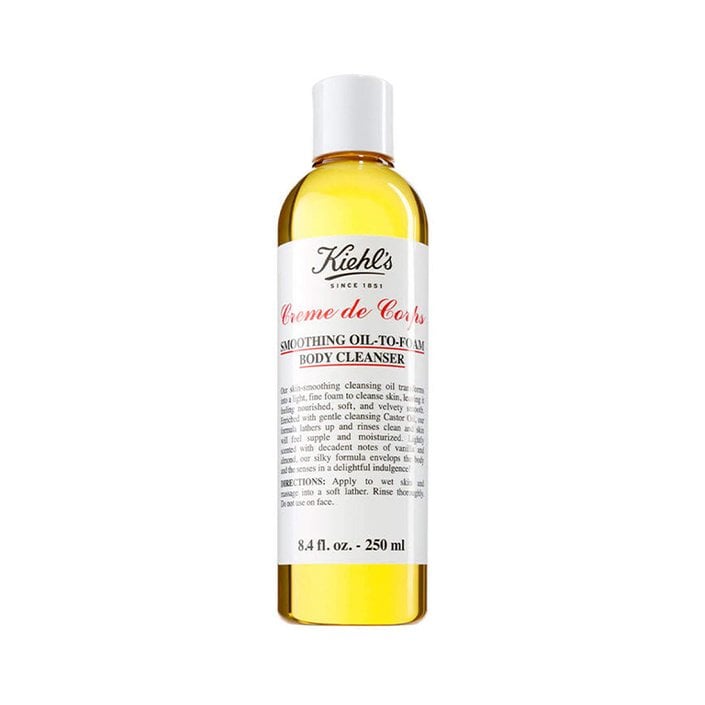 Try Applying Baby Oil
Apply baby oil after a warm bath or shower and let it settle on your skin for ten to thirty minutes before rinsing with warm water and a washcloth again. The oil loosens and lifts the pigment, decreasing the intensity of your tan — and it leaves your skin feeling super soft.
Use a Self-Tan Removal Mitt
You've probably seen self-tan applicator mitts, but did you know there are also tenner removal mitts? We like the ST. TROPEZ Remover Mitt, which can be used to buff away old tanner to prep for a fresh application or to help erase self-tanning mistakes. The brand recommends dampening your skin then using your index finger inside the mitt to gently rub away any mistakes. This mitt is reusable — just rinse with warm water after each use and leave to dry.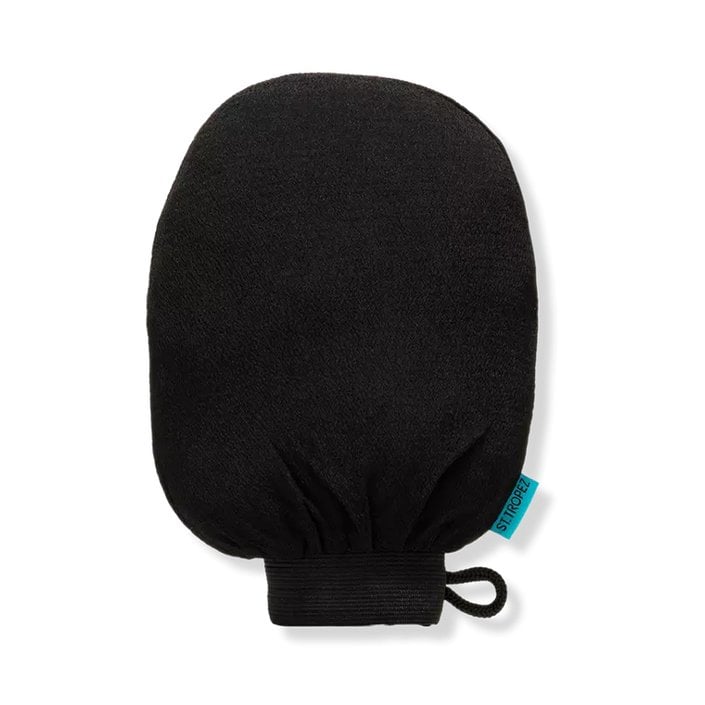 How to Remove Self-Tanner From Hands and Feet
Evans says the hands and feet are always the hardest parts of the body to achieve an even, streak-free tan, even for the pros. That's because the skin on your hands and feet tend to be drier than the rest of your body. The skin is also thicker, tougher and has a higher pH balance. "Hands and feet will always develop darker than the rest of the body, even if the skin isn't dry," Evans told Skincare.com in this guide on how to apply self-tanner to tricky areas. "They will generally develop five to seven shades darker."
When applying self-tanner to the hands, Evans recommends using a small amount of tanner (whatever is left on your applicator mitt after you finish your body) and applying the product to one hand at a time, making sure to get between each of your fingers. "Then, immediately take a cleansing wipe and clean your palms, tidying up the line where the palm meets the wrist," she told Skincare.com "Wipe each nail, cuticles and under the nails if they're long."
To prevent tanning mistakes on your feet, she recommends flexing your feet and toes as you apply the product, then cleaning up the soles of your feet with a cleansing wipe. We like the CeraVe Hydrating Makeup Removing Plant-Based Wipes, which are gentle enough for sensitive skin and are biodegradable in a home compost.
To fix existing mistakes, try the methods above. Since the skin on your feet and hands is generally tougher than the rest of your body, you may be able to get away with more frequent exfoliation and applications of baking soda or lemon juice to remove any streaks. Oil-based lotions and scrubs will also help to fade the color if the self-tanner develops too dark in those areas.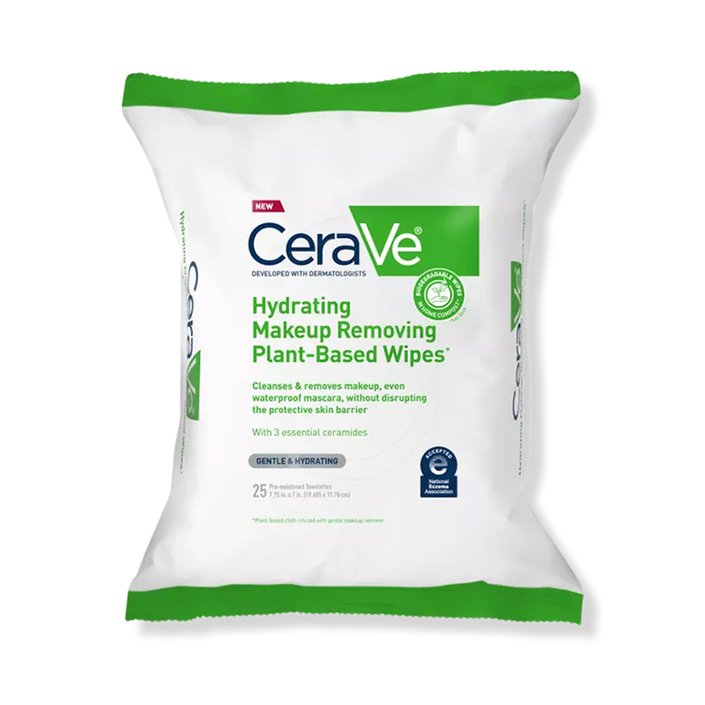 The Best Beginner-Friendly Self-Tanners
Need help choosing a self-tanner that's basically mistake-proof? Take a look at our favorites in the list below.
Available in shades Medium (linked above) and Deep, this self-tanner is a foolproof way to add a glow and even out your skin. The formula is tinted, so you can see where you apply it and fix any streaks or mistakes as you go. It has a creamy consistency, so it has a similar feel to applying your favorite body lotion, plus it contains hydrating vitamin E to keep your skin soft.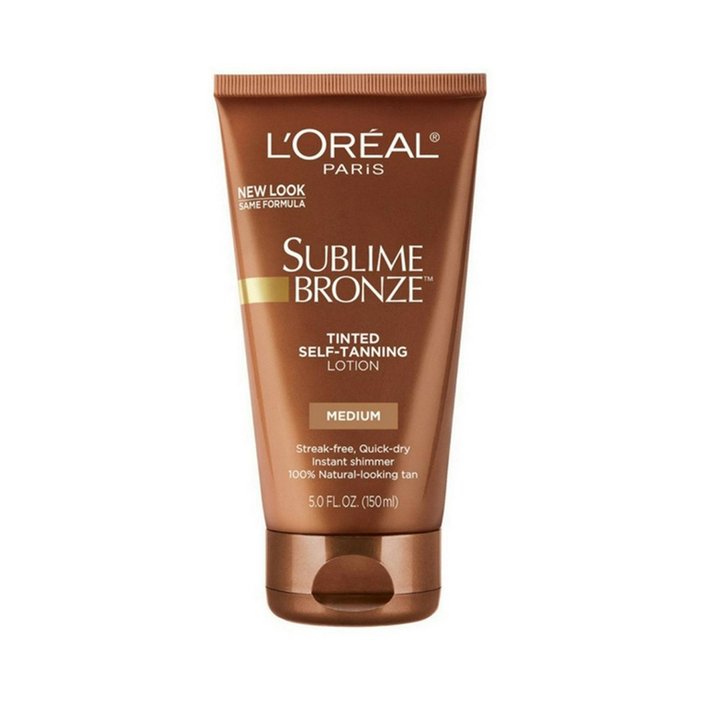 If you're new to using self-tanner, look for one that offers a gradual glow. This one darkens skin more with every use, so you can customize your tan and achieve an even, natural-looking result that gradually deepens to your preference. According to reviewers, the formula doesn't streak or make skin look orange.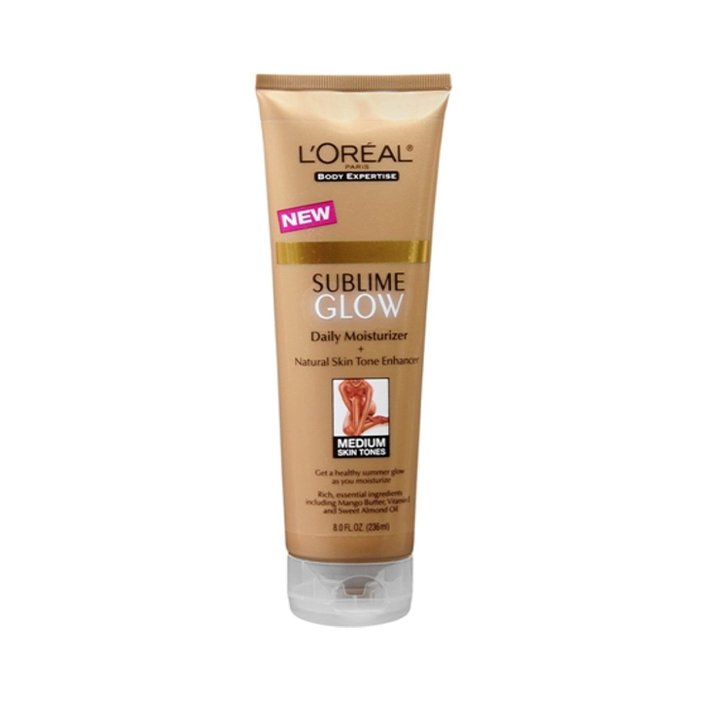 For an even, streak-free finish, we love this easy-to-use tanning mousse. The foaming formula has a pleasantly tropical coconut scent and provides a realistic-looking tan in as little as four to eight hours. For a deeper, longer-lasting tan, you can apply it three times in 12 to 24 hours. Since this self-tanner contains coconut water and vitamin E, it will keep your skin moisturized and bronzed.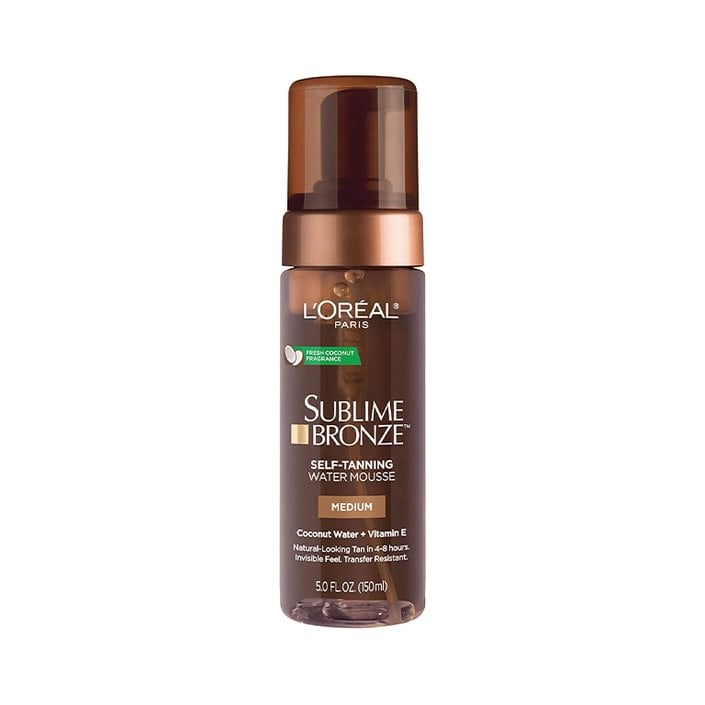 This lightweight mist is the perfect way to add a natural-looking tan to your face. It's a no-rinse, streak-free formula that you can simply mist onto clean skin for a tan that appears gradually over four to eight hours. There's no need to blend, just mist four to six sprays all over your face and wait for your glow to develop.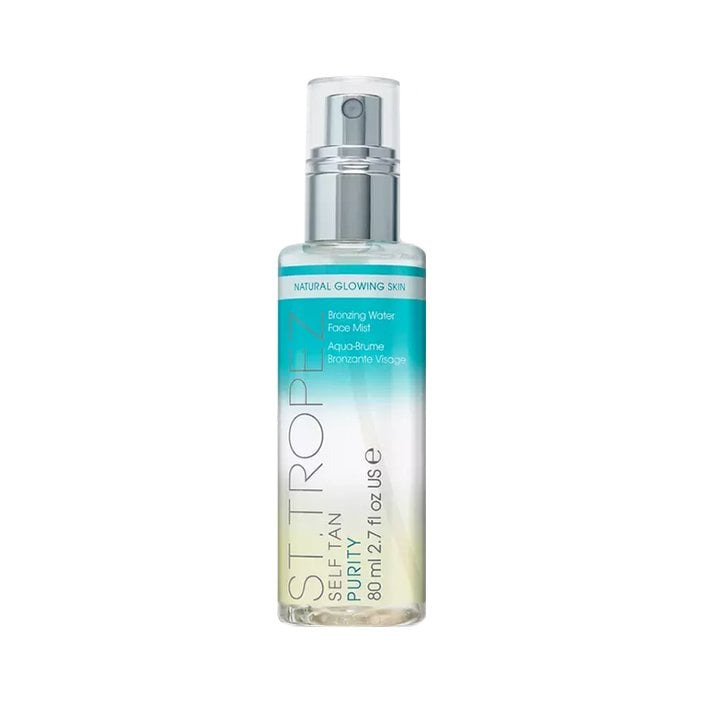 This fast-acting mousse provides bronzed, sun-kissed skin in just 30 minutes (you can also leave it on longer for a deeper tan). Because of the quick formula, you'll be able to notice and top up any mistakes in your application almost right away, which is perfect for tanning right before a big event like a wedding or prom.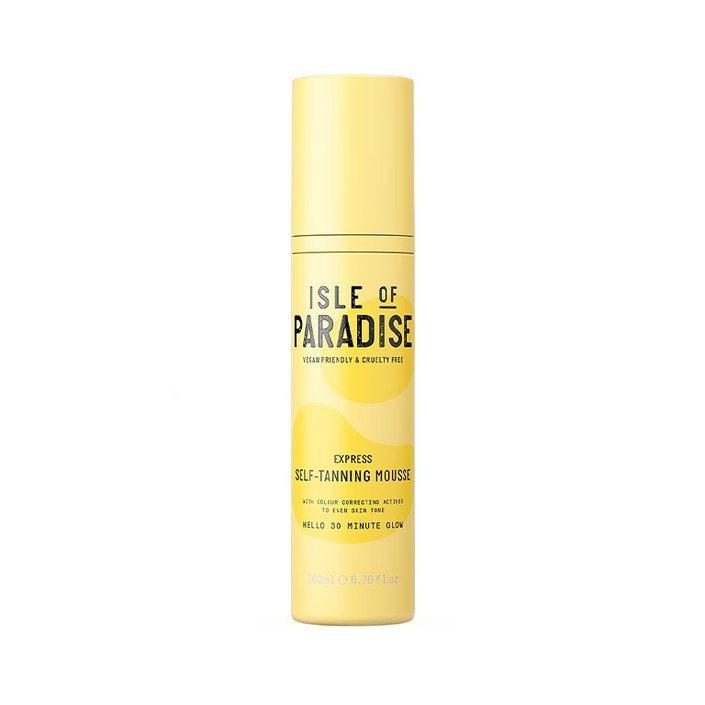 Read more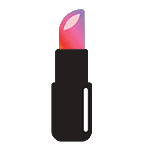 Back to top