The Best LGBTQ+ Beauty Influencers to Follow on TikTok, Instagram and Youtube
February 02, 2021
When we're scrolling through our fave beauty accounts on social media, we're often so focused on the stunning makeup looks that we forget about the actual artists creating them and what they mean to their followers and subscribers. This can be especially true for LGBTQ+ beauty influencers on TikTok, Instagram and Youtube, who inspire and uplift so many by sharing their stories and, of course, through their work. Here, we're sharing 9 of our favorite LGBTQ+ content creators you're going to want to follow, ASAP.
Hyram
For unsolicited (yet totally welcome) skin-care advice, subscribe to Hyram's TikTok account like, now. He's always sharing what products to buy (he's a huge CeraVe fan!) and has dedicated his account to helping followers get their skin-care routines in check. If you're lucky, he may even duet your skin-care routine.
Bretman Rock
For a mix of skin, makeup, lifestyle and getting ready content, follow Bretman Rock on Instagram and Youtube. He's an extremely talented makeup artist, has a great sense of humor and fabulous hair.
James Charles
Oh, James Charles. He's known for his whimsical glam makeup tutorials, iconic YouTuber collabs and huge community of sisters. Plus, he's wildly entertaining. Definitely worth a follow, but don't blame us if you get a little bit addicted.
Patrick Starr
If you're not already following Patrick Starr, who's an amazing content creator and founder of the new beauty brand One Size, now is definitely the time to subscribe. Not only does he have a bright and bubbly personality, he also produces movie-quality videos that are mesmerizing to watch. He's also known for creating over-the-top drag makeup.
Gigi Gorgeous
An OG YouTuber,

Gigi

has been delivering makeup videos and challenges for years. She's documented everything from her

favorite beauty products

to her transition with the support of her followers all the way.
Julie Vu
Not only is Julie Vu talented at slaying a smoky eye, she also gets real on her channel about everything she's going through. As a trans woman, Julie has shared her transition from the beginning and continues to inspire people with her honesty. Go for the beauty tutorials (her perfect wand curls tutorial comes to mind) and stay for the funny challenges and informative videos about transitioning.
Jazmina Daniel
The queen of lip art, you've likely seen her lip looks floating around your Instagram feed. She's recreated everything from iconic works of art to album cover artwork. She's also incredibly fashionable.
Read more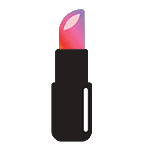 Back to top