10 Cozy Girl Makeup Picks to Shop This Month
November 01, 2022
It's a brand new month, which means that new products are making their way onto store websites and shelves and into our makeup bags. These are the products Makeup.com's editors can't live without this November.
Victoria, Content Director
This year, I'm committed to getting all my holiday shopping done early, and this set will make the perfect gift for my lipstick-loving friends and family members. It includes three gorgeous lipstick shades — one with a creamy finish and two with a matte finish. On top of providing an intense and impressive color payoff, they're all formulated with hyaluronic acid to help moisturize the lips, which is a must in my book in the dead of the winter. I'm obsessed with the shade 253 Mlle Amanda, a warm nude. I may even pick a set up for myself.
After spritzing on the same fragrance for nearly a year, I am ready to experiment with scents again. This new fragrance from YSL Beauty is on my must-try list thanks to its warm and floral notes of lavender, orange blossom and saffron accord. I feel like it just screams autumn, and the bottle will be a stunning addition to the top of my dresser.
Alanna, Assistant Managing Editor
I'm first in line when a new Naked palette drops because neutrals are everything, but I'm loving this year's more colorful version designed by Robin Eisenberg even more! It has a nice mix of warm matte shades and cool glitters — allowing you to mix, match and create any type of neutral eyeshadow look with a pop of color as you please! Foxfire is definitely my go-to because it's a gorgeous orange-brown, but I'm excited to step outside of my comfort zone and give Holidaze, a shimmery red with blue flecks, and Home Planet, a bright blue-lavender, a try.
Matte is back this coming winter beauty season, and as an already-devoted matte lipstick lover, I have to say that I'm simply thrilled. This blurring lipstick from Freck is my new go-to — it gives off a velvety lip look that I can't get enough of. I love how buildable the color is and how long it lasts, too. You won't find me without this lippie in the months to come!
Ariel, Editor
I'm the first to admit that even when my makeup collection is at the point of overflowing, there are two products I can never resist: lip gloss and mascara. This holiday set combines two of my favorite formulas. The Lash Sensational Sky High Mascara lengthens my lashes without smudging or flaking throughout the day, and the Lifter Gloss is super shiny and hydrating, thanks to the hyaluronic acid in the formula. This kit comes with the shade Moon, a universally flattering pinky-nude that will match any makeup look I create this season.
My brows are long, thick and unruly — I'm grateful that they're full, but sometimes they can be hard to tame. This is the first brow gel I've found that holds them in place and gives them a laminated effect that lasts all day. I'm seriously impressed at how long-wearing this formula is, and I love that even though it's strong-hold, it doesn't feel heavy or sticky once it dries down. This has quickly become my go-to eyebrow product.
Jordan, Associate Editor
I don't know why, but for some reason I always start to feel a little bit more adventurous with my makeup during the colder months. Sparkly eye makeup has become a winter beauty staple for me and right now, I'm loving the Ultimate Glow Shots Shimmery Liquid Eyeshadow. Thanks to the fallout-free formula, this iridescent shadow is way less messy than your typical glitter products. When I'm feeling bold, I opt for the Kiwi Killa shade to bring out the green in my eyes.
Matte lipsticks are one of my go-tos in the winter, but as someone prone to dry, chapped lips, I often struggle to find options that aren't overly drying. So, you can imagine my excitement to discover this hydrating, super-emollient lippie packed with natural waxes. It has a somewhat sheer matte finish, giving my lips a perfectly blotted effect without having to reach for a tissue.
Trishna, Assistant Editor
When the heat of summer fades away and my skin gets dry, I like to add highlighter to my makeup routine for the glowy look all through winter. This season, the YSL Couture Highlighter in shade Bronze Gold is my absolute essential — the powder formula is smooth as butter and super lightweight, with an illuminating finish that has just the right shine to catch the light.
I wanted a
deep purple blush
for fall, and I finally found the perfect one. This pigment from Danessa Myricks is super matte and multi-purpose; you can use it on eyes, lips and cheeks. To add some color to my face, I dab it on as a blush (a little goes a long way!) and smudge the excess on my lips for a blotted-out look.
Read more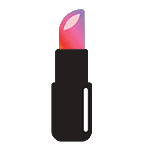 Back to top