How to Get Your Lashes to Hold a Curl All Day
May 01, 2023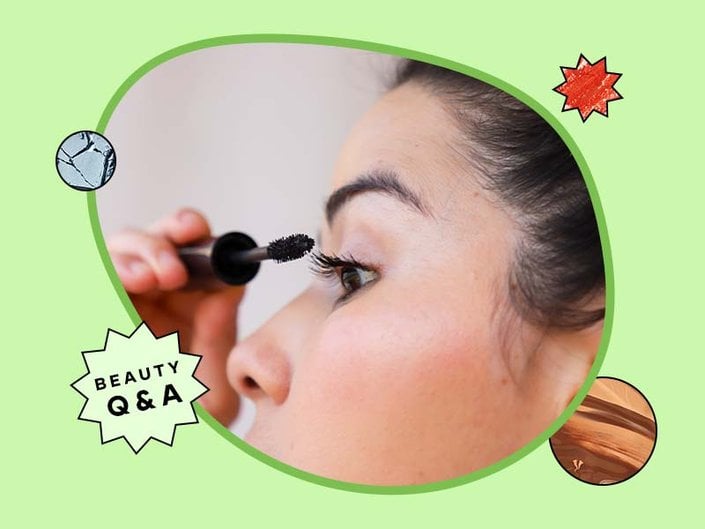 Whether your lash type is naturally long, short, sparse or voluminous, there's no guarantee your lashes will be able to hold a curl and stay lifted and fluttery all day. A good lash curler works wonders at making your lashes appear longer and your eyes appear wider, but without the proper technique and mascara combo, there's a strong chance they'll fall flat by midday. To find out how to keep your eyelashes curled all day (plus the best curling mascaras to try for a lifted look), we chatted with NYC-based makeup artist Jonet Williamson, below.
Tip 1: Make Sure Your Lashes Are Clean and Dry
The key to achieving lashes that stay lifted and curled all day is to start with a fresh canvas. Make sure your lashes are clean of any residue or leftover mascara by gently cleansing them with a micellar water and a cotton pad. We love pairing the Garnier Skinactive Micellar Cleansing Water All-in-1 with the Garnier Skinactive Micellar Cleansing Eco Pads, a set of three ultra-soft, reusable cleansing pads. Let your lashes fully dry before moving onto the next step.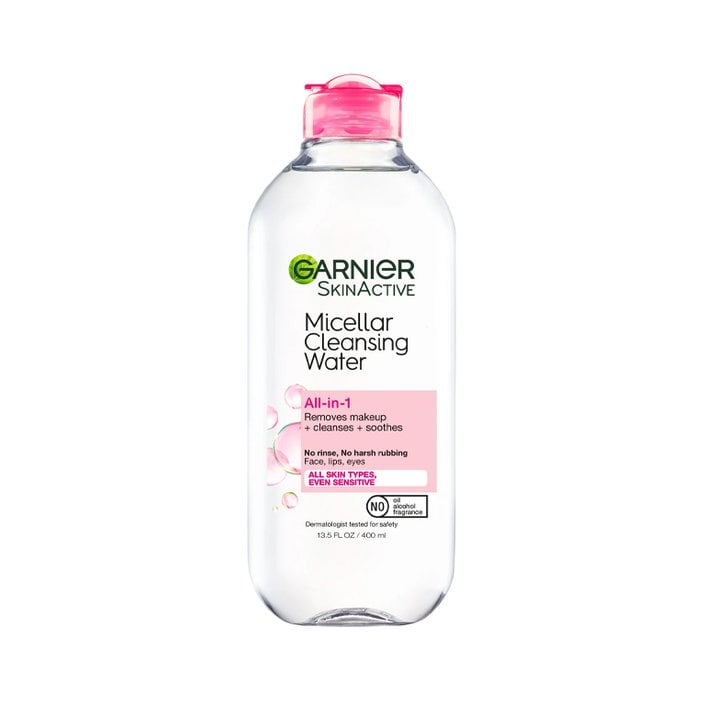 Tip 2: Find the Right Eyelash Curler
If you have straight lashes, an eyelash curler is truly a must-have. It'll lift your lashes and even make them appear longer. Williamson is a fan of the Surratt Relevee Lash Curler, but we also love the Shu Uemura Iconic Eyelash Curler. To use one, give the tool a few firm pumps at the root of your lashes.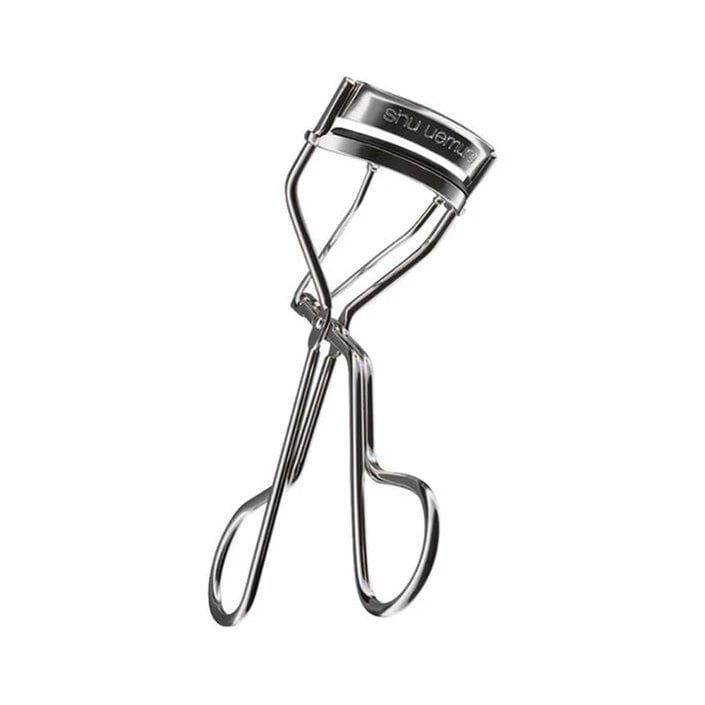 Tip 3: Try a Heated Eyelash Curler
Classic eyelash curlers might not always give you the dramatic, long-lasting curl you're looking for. If that's the case, try a heated lash curler instead. Heated curlers can be especially great for straight lashes because the temperature gives even the most stubborn hairs an extra boost. We like the Grande Cosmetics GrandeLASH-LIFT Heated Lash Curler, a rechargeable heated wand that helps lashes hold a curl for up to eight hours. The device is easy to use and has controlled temperature settings that lift your lashes without exposing the delicate eye area to too much heat.
Note that you can also use the lowest setting of a blow-dryer to heat up your lash curler. Just be sure that the curler is warm, not hot, to prevent burns or heat damage to your lashes.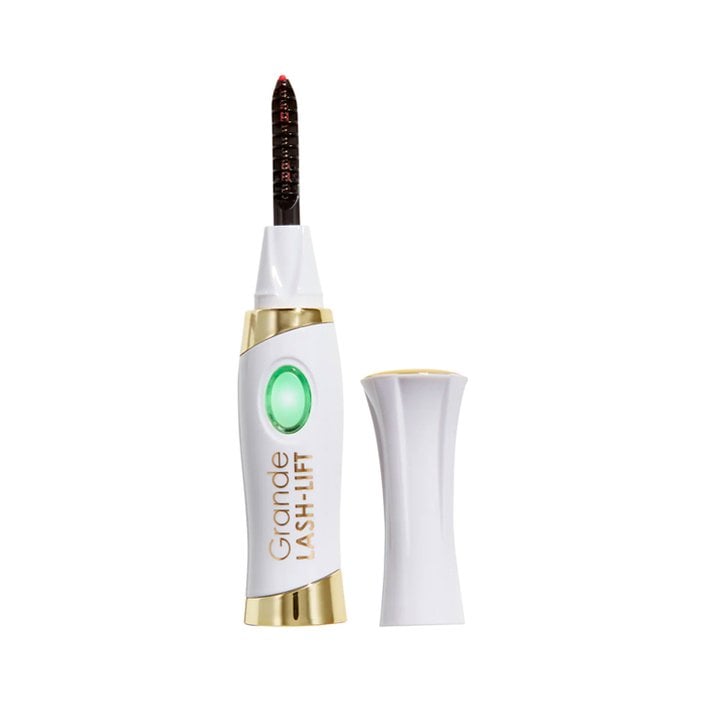 Tip 4: Opt for a Mini Eyelash Curler
If your lashes are naturally short and straight, a mini eyelash curler like the Shu Uemura S Curler will be your go-to beauty tool. In addition to its mini size, this lash curler has soft padding and an ergonomic shape that will give lashes on any eye shape an all-day curl. In this guide to curling short and straight lashes, beauty YouTuber Cococho demonstrates the correct angle to hold an eyelash curler on her own short and straight lashes.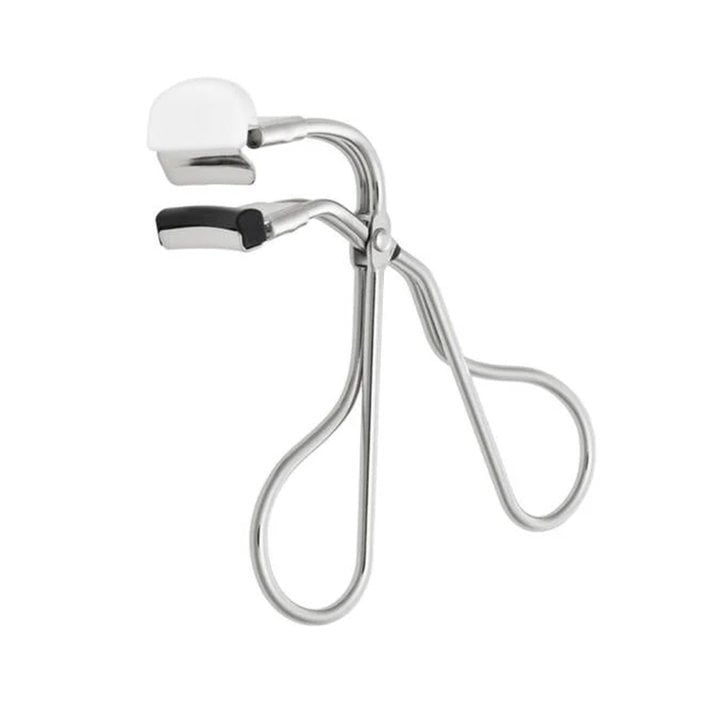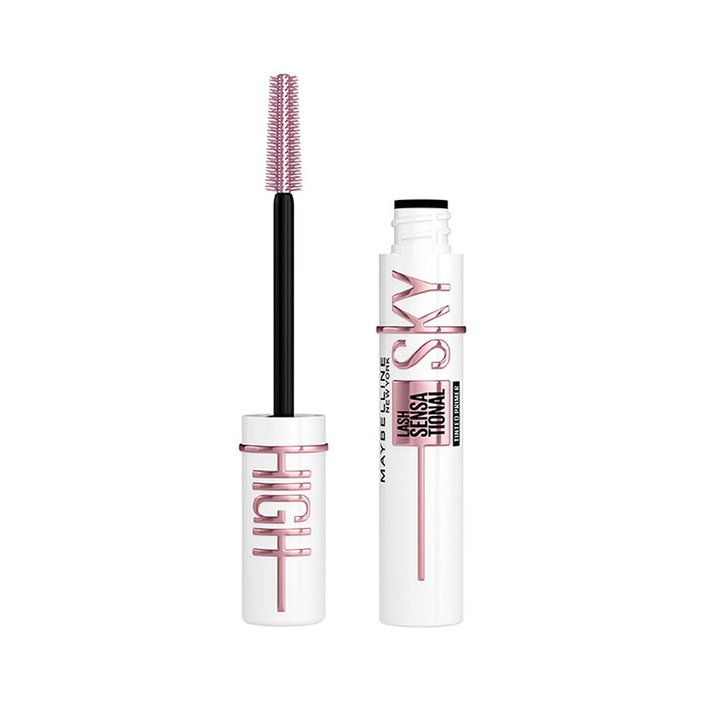 Tip 6: Curl Your Lashes Again
To help extend the longevity of your curl, give your lashes another few pumps with the lash curler after applying your primer. This will help lock in the curl and give your lashes a longer, more lifted result.
Tip 7: Apply a Waterproof Curling Mascara
Waterproof mascara is really the key product here. "Think about it like strong holding spray for your lashes, while regular mascara is like a soft holding spray," says Williamson. Using one can really make a difference in how long your lashes hold a curl for. Try the Maybelline New York Volum' Express Colossal Curl Bounce Waterproof Curling Mascara. With a curl-enhancing brush and a Memory Curl formula, it holds lashes' curl and maintains smudge-resistant volume that lasts all day.
Because waterproof mascara is harder to remove than a regular formula, you'll need a good makeup remover, as well. Oil-based formulas or those that contain lipids are the best for the task because these ingredients can break down the mascara — this way you don't have to tug and pull at your lashes. Williamson recommends the Lancôme Bi-Facil Double-Action Eye Makeup Remover.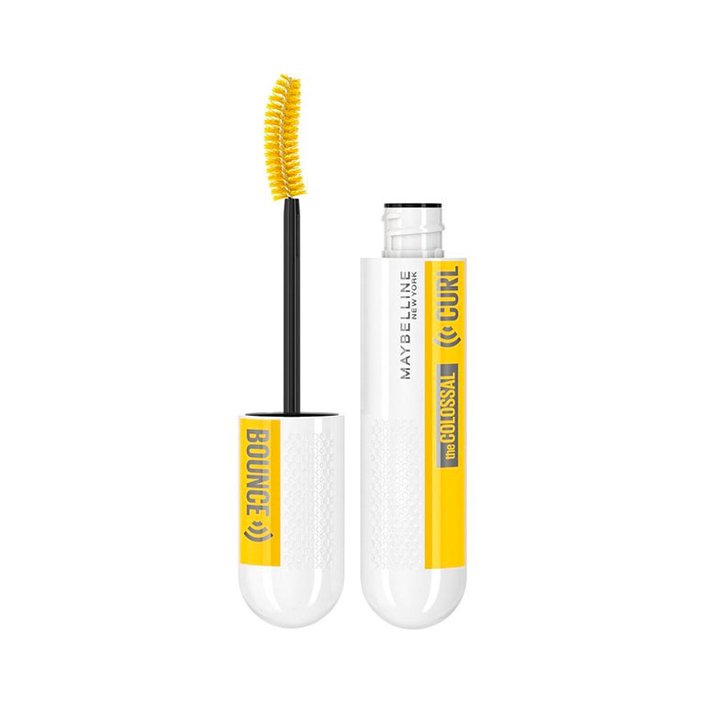 Tip 8: Curl Lashes Before and After Your Eyeshadow
"For best results, curl your lashes before and after you apply your eyeshadow," makeup artist and lash expert Jillian Jordan previously suggested to Makeup.com. "The first curl will fall slightly after you complete your eyeshadow and liner look, so the second curl will just give your lashes a little pick-me-up before you apply your mascara."
Tip 9: Curl After Applying False Eyelashes
"The best time to curl lashes when using falsies is after you've applied the faux lashes," makeup artist Gabriel Almodovar previously told Makeup.com. "The curler not only curls both your natural and fake lashes together, it also makes them look more like one as opposed to two separate sets of lashes. Then, add mascara after curling to blend them into one unit even more."
Tip 10: Don't Curl Your Lashes After Applying Mascara
Curling your lashes after applying mascara can make your lashes look clumpy and can also lead to shedding. Plus, lashes are more brittle with mascara on, so curling them post-mascara application can easily lead to breakage.
The Best Curling Mascaras
Featuring a dramatically curled wand and a Memory Curl formula, this waterproof, smudge-resistant and flake-resistant mascara gives lashes a dramatic curl that lasts all day. In addition to curling, it boasts 24-hour wear and provides lashes with enviable volume.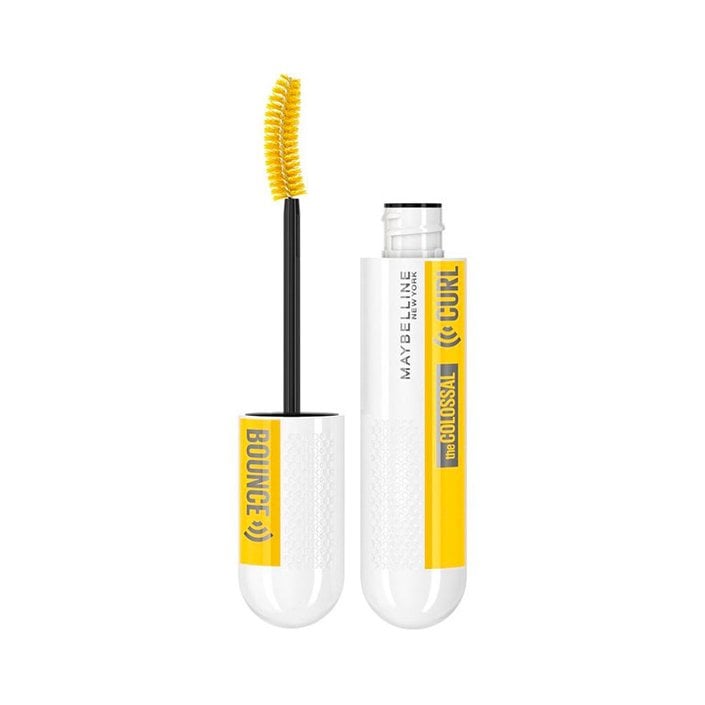 For a lifted-lash effect, reach for this waterproof mascara. The double-hook brush catches onto every lash to lift, lengthen and volumize for up to 36 hours. You can angle the wand and use the front-hook bristles to create a lifted effect, then turn and use the side hook bristles to comb through and separate your lashes.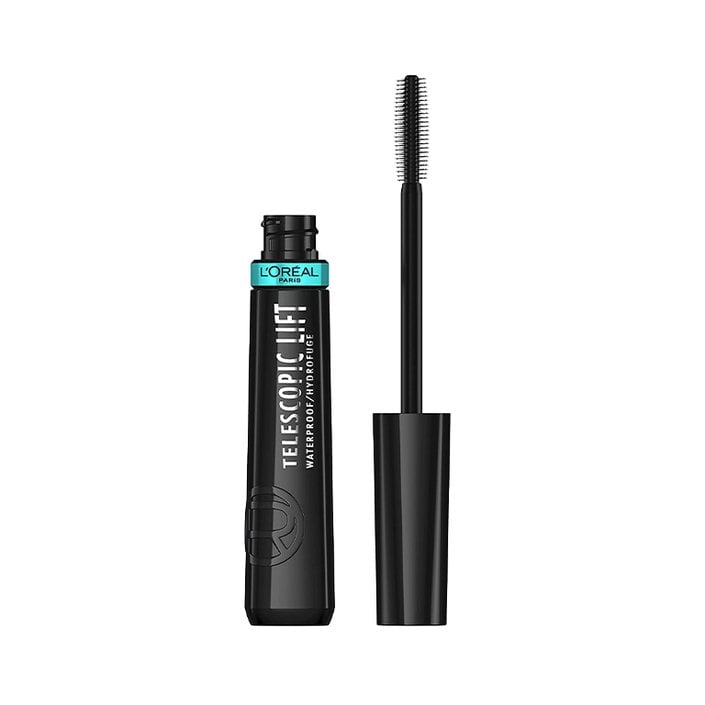 Dubbed a "life-proof" formula, the IT Cosmetics Superhero Volumizing Waterproof Mascara provides 24 hours of wear that lasts through water, sweat and humidity without smudges or flakes. Infused with caring biotin, peptides and pro-vitamin B5, it conditions lashes as it adds volume, length and curl.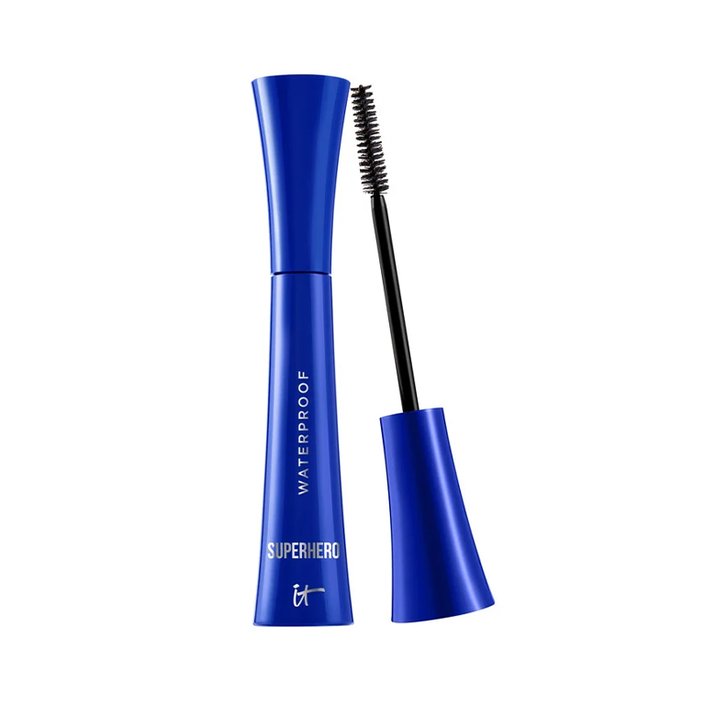 This pitch-black mascara gives lashes dramatic volume that will last through anything, from a beach trip to a packed night out. Made with honey extract, amino acids and proteins, it keeps lashes soft and flexible instead of crunchy or brittle.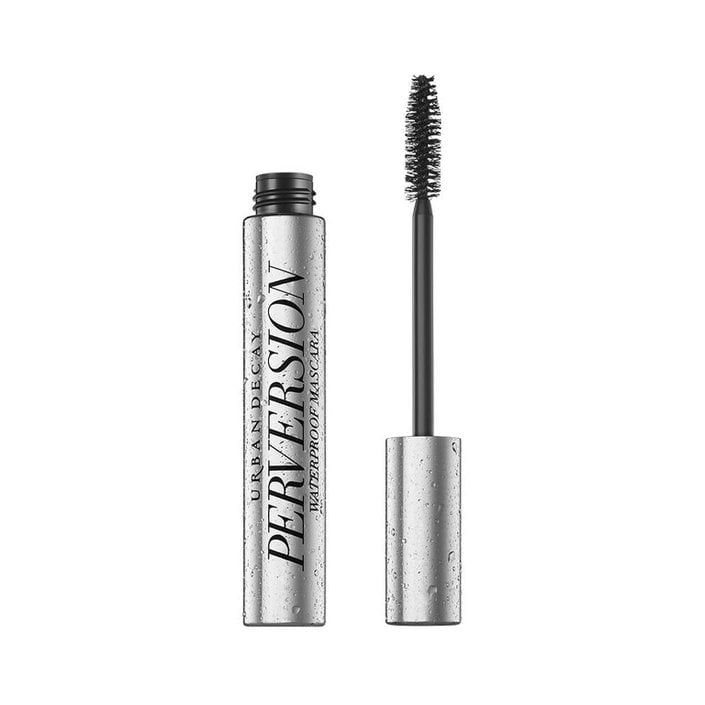 Whether you're taking a dip in the pool or spending the day at the beach, this mascara will keep your lashes long, dark and curled through it all. One reviewer even says it held up through cliff-diving — and it came off easily with the Lancôme Bi-Facil Double-Action Eye Makeup Remover at the end of the night.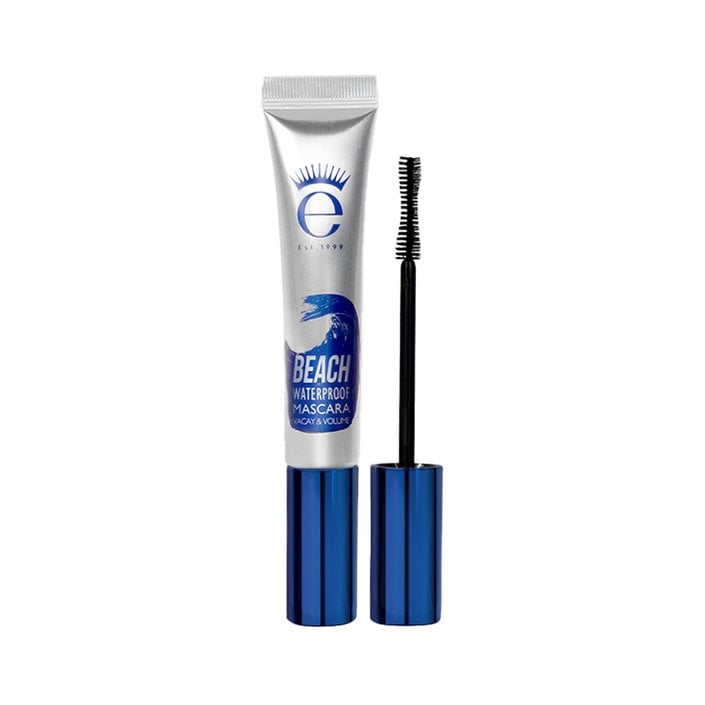 Read more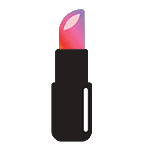 Back to top