Beauty Q&A: How Can I Get My Lashes to Hold a Curl?
April 09, 2020
Despite having naturally curly hair, my eyelashes are as straight as an arrow. No matter how hard I curl them or what promising new mascara I use, my lashes always seem to fall flat in no time at all. Can fluttery, curled and lifted lashes ever be mine? According to NYC-based makeup artist Jonet Williamson, they can — with the right tools. Here, she shares a four-step lash-curling routine to follow and recommends a professional beauty treatment to look into if all else fails.
Step #1: Curl Your Lashes
If you have straight lashes, an eyelash curler is truly a must-have. It'll lift your lashes and even make them appear longer. Heated curlers can be especially great for straight lashes because the temperature gives even the most stubborn hairs an extra boost, but a classic cage curler will work just fine. Williamson is a fan of the Surratt Relevee Lash Curler. To use one, give the tool a few firm pumps at the root of the lashes.
Step #2: Apply a Primer
Just like a face primer, a lash primer enhances the product applied after it and extends the wear. We like the L'Oréal Paris Makeup Voluminous Lash Boosting Conditioning Primer Mascara, which also moisturizes and lifts lashes.
Step #3: Give Your Lashes Another Curl
A few more pumps will set you up for curl greatness.
Step #4: Apply a Waterproof Mascara
Waterproof mascara is really the key product here. "Think about it like strong holding spray for your lashes, while regular mascara is like a soft holding spray," says Williamson. Using one can really make a difference in how long your lashes hold a curl for. Try the Maybelline New York the Falsies Lash Lift Waterproof Mascara. With a double-curved brush and a fiber-infused formula, the product is designed to dramatically curl and lengthen lashes.
Because waterproof mascara is harder to remove than a regular formula (it's just doing its job!), you'll need a good makeup remover, as well. Oil-based formulas or those that contain lipids are the best for the task because these ingredients can break down the mascara — this way you don't have to tug and pull at your lashes. Williamson recommends the Lancôme Bi-Facil Double-Action Eye Makeup Remover.
Plan B
If following the above routine doesn't work for you, or a four-step lash routine seems like way too much effort, Williamson recommends looking into getting a lash lift. "They have amazing, long-lasting results," she says.
Read more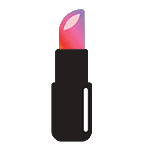 Back to top