The Right Order to Apply Concealer and Foundation — Plus, Our Favorite Formulas
July 13, 2023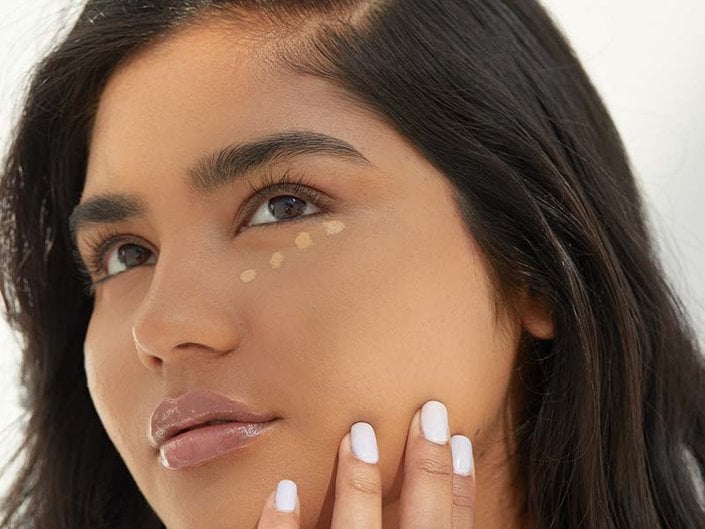 We like to say that there's no wrong way to wear makeup. After all, makeup is ultimately about self expression and doing whatever makes you feel your best. But that being said, there are certain techniques that can help you create an even, skin-like finish with your
complexion makeup
. These moves will help give you the perfect base for the rest of the products in your
makeup routine
, and ringing in as the most important one is knowing how to
apply your foundation
and
concealer
correctly. Read on for everything you need to know about applying foundation and concealer, including which one you should apply first. Plus, our favorite foundation and concealer formulas to shop right now.
Foundation vs. Concealer: What's the Difference?
Though foundation and concealer are both complexion makeup staples that serve similar purposes, there are a few key differences. Concealer is makeup that is typically used to cover and spot-treat blemishes on your face, including breakouts, dark spots, acne blemishes and hyperpigmentation. Another common use for concealer is camouflaging dark under-eye circles. Finally, concealer is also used for color correcting to neutralize redness, sallowness or dark spots. For example, green color-correcting concealer is a great option for disguising redness. Concealer is available in many different formulas and formats, from liquids and creams to sticks and pens.
Foundation, on the other hand, is the base for the rest of your makeup that you typically apply all over your face. You want to match the shade to your natural skin so it can form a "blank" canvas on your complexion, evening out your skin and helping you get the most impact from products you layer on top. It comes in liquid, cream and powder formulas. You can also customize your coverage level with buildable, light, medium and full coverage options.
Should You Apply Foundation or Concealer First?
It's generally a good idea to start by layering on your foundation first. The main exception is when you need to use a treatment concealer for blemishes or scarring. In that case, you would apply a color corrector or a thin layer of regular concealer as your first step. There are also cases in which you may decide to skip foundation altogether and only use concealer to even out your complexion, which is a totally valid choice when you are feeling a lighter makeup vibe. Otherwise, your best bet is foundation first, then concealer. With this method you'll find you'll likely need much less product (read: no cakiness), and it ensures you won't accidentally wipe away any product.
How to Apply Foundation and Concealer
How to Apply Foundation Before Applying Concealer
Before applying any foundation formula, prep your skin with hydrating skincare products. The Lancôme Absolue Soft Cream Moisturizer is a great base for makeup because it's nourishing, smooths the skin and doubles as a primer.
Next, grab your application tool of choice, be it a brush, makeup sponge or clean fingers. Apply your foundation using short strokes, starting from the center of your face and sweeping outwards and down. Make sure that the color seamlessly blends past your jawline and down your neck to avoid any harsh lines. Tip: A brush typically provides fuller coverage, but a sponge makes any formula more buildable and helps it melt into skin for a sheerer finish.
How To Apply Concealer After Applying Foundation
Once you've applied your base of foundation, you can go in with your concealer. Be sure to choose the right shade according to your goals. For example, for brightening your under-eye area, you'll need a concealer a couple shades lighter than your foundation, but if you're using it to cover blemishes, you want to match your true skin tone and foundation as closely as possible.
Whether you're using your concealer to camouflage dark under-eyes or to cover up blemishes (or both), start by dotting the formula in the target areas with the applicator that comes with the product, or with a makeup brush. Then, blend out the concealer with a brush, sponge or light taps of your fingertips. For extra staying power, finish by setting your foundation and concealer with a setting powder.
Which Formulas Work Best Together?
When it comes to picking the perfect foundation and concealer pairing, we recommend using the same textures, so cream foundation with cream concealer, liquid foundation with liquid concealer and so forth. If you use a powder foundation, be sure to use a concealer with a drier consistency. This tactic will ensure there's no clumping or pilling when layering.
How to Choose the Right Formula for Your Skin Type
Ultimately, the best choice of foundation and concealer for you depends on the level of coverage you're looking for and your skin type. Liquid foundations and concealers typically offer medium-to-full coverage and can be found in mattifying formulas for oily skin types or hydrating formulas for dry skin. One of our favorites for all skin types is the IT Cosmetics Your Skin But Better Foundation + Skincare. It contains hydrating ingredients like hyaluronic acid and vitamin E, and also helps minimize the look of pores and reduce inflammation. For a hydrating concealer, check out the Giorgio Armani Beauty Luminous Silk Concealer. With glycerin and vitamin E, it gives skin a fresh, radiant finish.
Powder formulas can help absorb excess sebum for oily skin types; cream formulas with lightweight coverage (like the Glossier Stretch Concealer) are great for all skin types. Mature skin will benefit from richer formulas spiked with nourishing skincare ingredients like L'Oréal Paris Age Perfect 4-in-1 Tinted Balm and Maybelline New York Instant Age Rewind Eraser Multi-Use Concealer.
Our Favorite Foundations and Concealers
Got dry skin? Skincare-infused YSL Beauty All Hours Foundation not only gives you a flawless, luminous matte complexion, but also delivers long term skin benefits. It's formulated with hyaluronic acid and jasmine petal to help soften, smooth and hydrate your skin. This is a perfect foundation for summer, since it's transfer-proof, waterproof and heat resistant.
If you're in search of a medium coverage foundation with a second-skin look and feel, look no further than the L'Oréal Paris True Match Super-Blendable Foundation. Formulated with up to six pigments, it offers super precise shade matching and adapts to your skin tone and texture for a natural-looking finish. The fluid formula also blends effortlessly into your skin.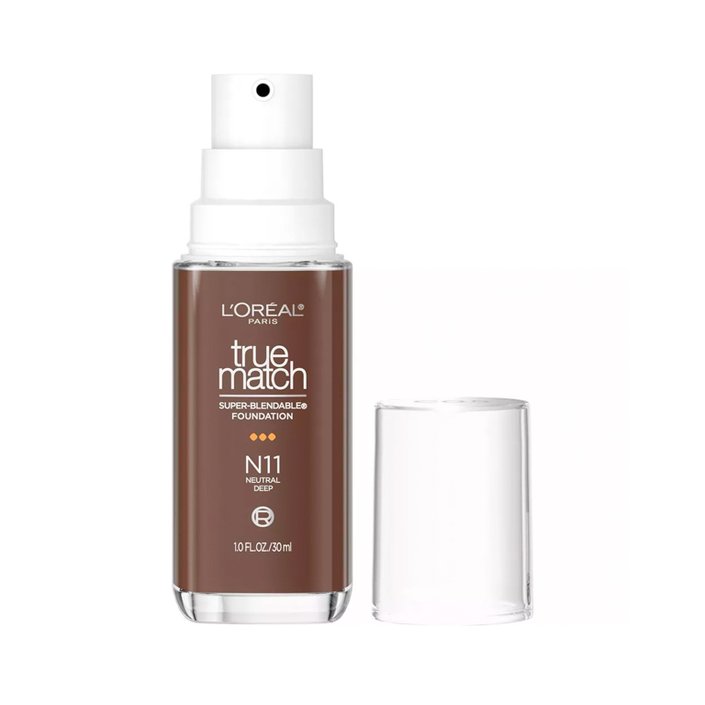 Maybe matte foundation isn't your vibe. Instead, try the IT Cosmetics CC+ Nude Glow Lightweight Foundation + Glow Serum With SPF 40. This medium-coverage skin tint features niacinamide, hyaluronic acid and green tea extract – all ingredients typically found in serums and lotions – for a hydrated, healthy glow. We love this foundation option for achieving a dewy, radiant complexion.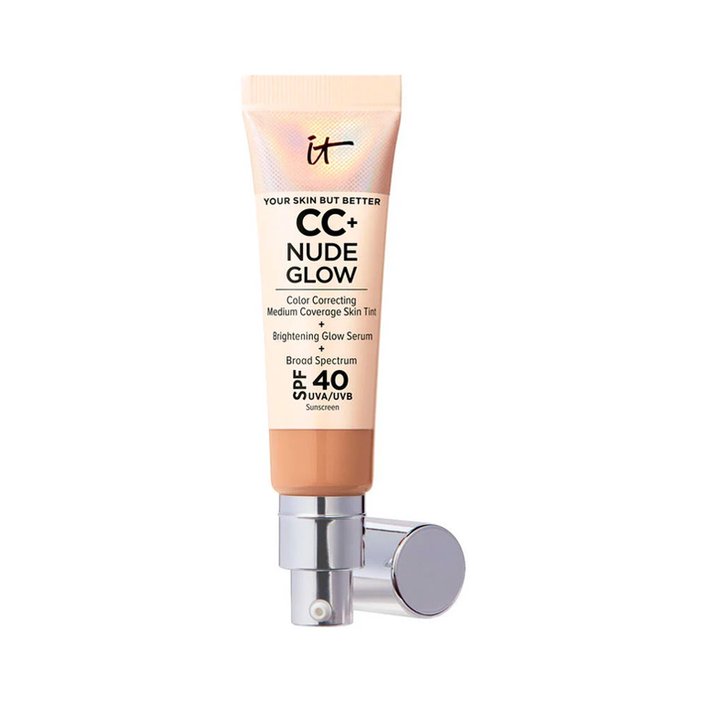 The Valentino Beauty Very Valentino Concealer is one of our favorite picks for a comfortable, hydrating concealer. Infused with caffeine and vitamin E, the formula helps brighten and depuff skin, so it's a great option for an under-eye concealer. Light-reflecting pearls offer a natural, luminous finish to give your skin a well-rested glow. The feather applicator is another major plus. It has a contoured tip that allows for precise application in hard-to-reach places.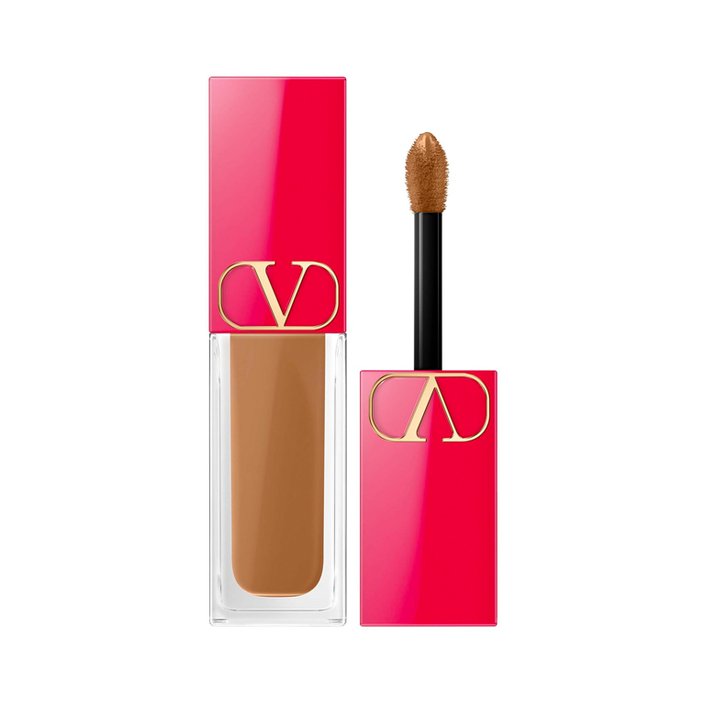 A little goes a long way with the Urban Decay Quickie 24HR Full-Coverage Waterproof Concealer. One swipe of this hydrating longwear formula blends out to fully cover under-eye circles, blemishes, hyperpigmentation, discoloration and redness. It also lasts for up to 24 hours without flaking, creasing or fading. The best part? The dual applicator features a doe-foot applicator to place the product, and a mini buffing brush to blend.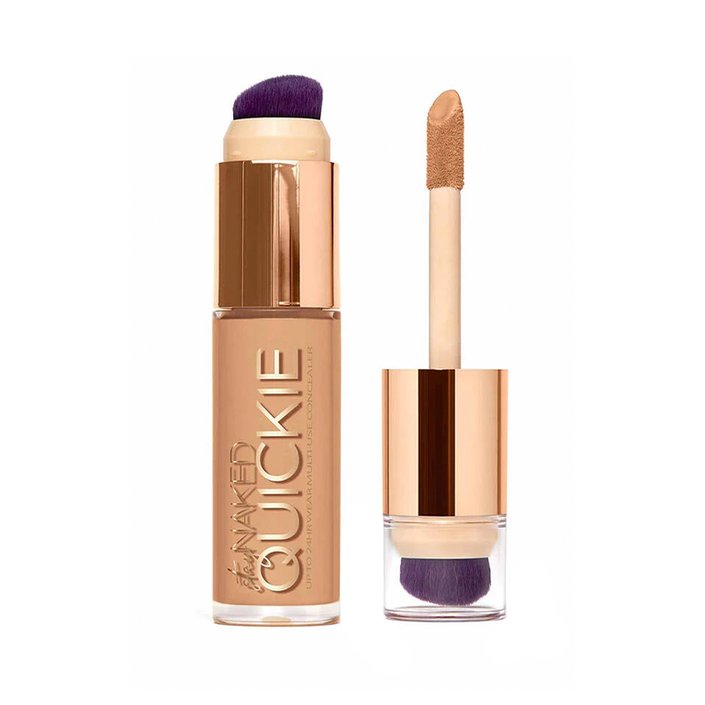 So you don't have time to touch up your concealer during the day. Enter Maybelline New York Super Stay Active Wear Liquid Concealer. This drugstore concealer delivers full coverage to thoroughly camouflage dark spots and skin imperfections, and it lasts up to 30 hours. Unlike other longwear formulas, this one is breathable and lightweight, so you'll feel comfortable wearing it all day long.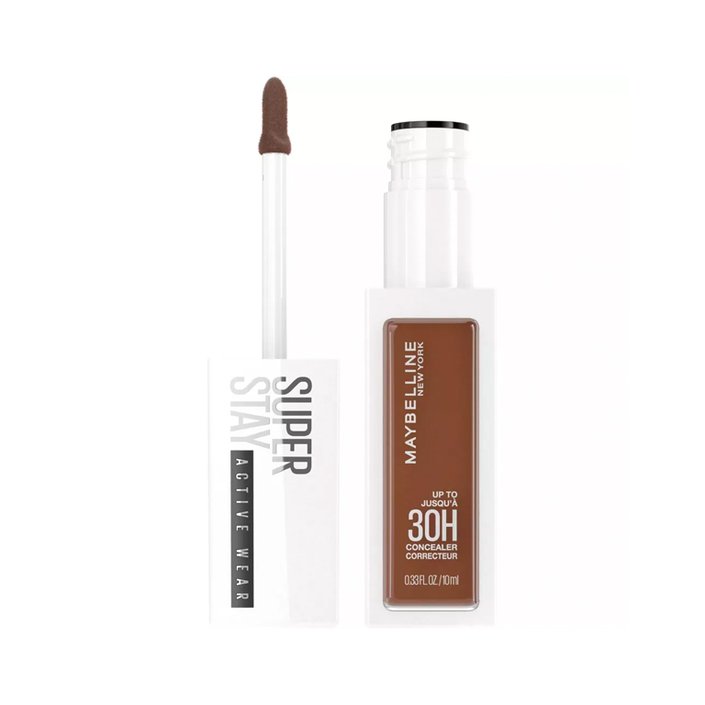 The Rare Beauty Liquid Touch Weightless Foundation has the airy, fluid feel of a serum, but it still provides the buildable medium coverage you want from a foundation. Available in 48 shades, it glides seamlessly across the skin to even out tone and blur the appearance of pores. Since this formula blends so easily, you'll find you only need a dot or two to cover your entire face.
Read more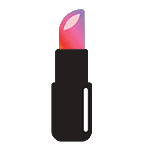 Back to top