What is Lip Contouring?
September 15, 2023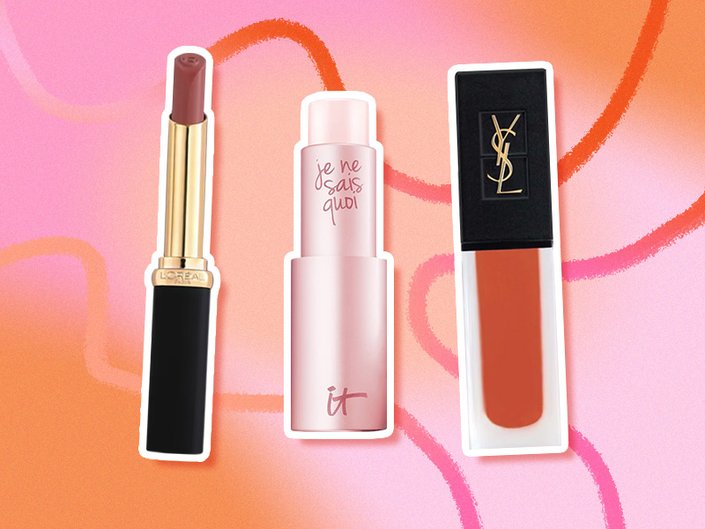 Lip contouring isn't new in the makeup game, but it is becoming a popular technique again with beauty creators on TikTok and Instagram. Makeup contouring may feel like a daunting task, but it doesn't have to be difficult with the right products and techniques. If you're wondering how to contour thin lips or how to contour lips to look bigger, keep reading for an easy guide on lip contouring. Below, discover five simple steps and the best-selling lip products you'll need to accomplish this look.
What Is Lip Contouring?
Similar to face contouring, lip contouring is the process of using makeup to give lips a fuller and more plump appearance. This makeup technique is similar to overlining lips which also makes lips appear bigger, however, lip contouring is done in a much subtler, natural way. The idea behind lip contouring isn't to completely change the size of your lips but to slightly enhance the natural shape of your lips for a more defined pout.
How to Contour Your Lips
A quick scroll through the beauty frenzy on Instagram and TikTok will yield thousands of videos of beauty and lifestyle influencers trying this trending makeup moment. This makes it easy to learn how to contour your lips. There are dozens of different routines to try with some creators like Kaitlynn Bell (@kbellbeauty) utilizing concealer and bronzer sticks and others like Yas (@yas.makeup.fashion) letting neutral lip liners do the work. We examined these different techniques (and tested out a few as well) to find one that's the most user-friendly. Here, explore our Makeup.com editor's lip contour video and a straightforward step-by-step tutorial.
Step 1: Add Highlight to Lips With Concealer
Examine your lips before going in with any product. Make some pouty faces in the mirror to see where your natural lip line is and if there's any overlapping that you can contour. This is similar to how you'll sometimes suck in your cheeks to find the best contour placement.
Then, slightly overline your lower and upper lip with a stick concealer that's one to two shades lighter than your skin tone. This will add a highlight to your lips that draws attention to your pout. Lightly blend in the concealer with a brush like the Giorgio Armani Beauty Lip Brush which is made for lining and coloring lips, for a natural-looking blend.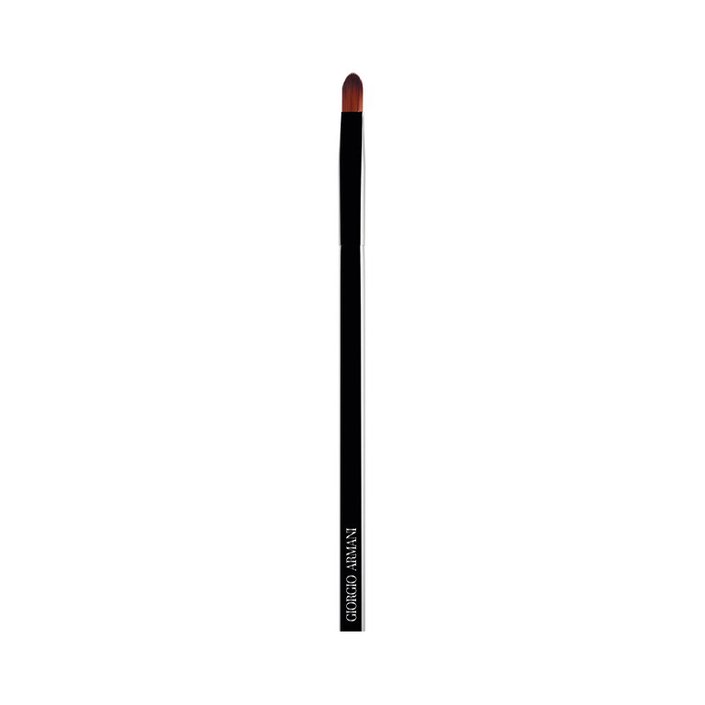 Step 2: Bronze Upper and Lower Lip
Using a bronzing stick, follow the same overlining trick that you did in step one. Focus the bronzer application to the highest points of your upper lip (think cupid bows area) and the lowest point of your lip (aka where your bottom lip hangs). Layering the bronzer on top of the highlighter builds definition and the illusion of shadow, resulting in contoured lips that look bigger. Use a brush (or finger) to gently blend in the color.
Step 3: Slightly Overline With Lip Liner
For this step, you'll want to overline your lips based on your contour from above. You should be able to see the slight shadow that the bronzer created; this helps determine how much you should be lining your lips. Following the new shadow you create, use a lip liner that best matches your lips to outline the corners of your mouth.
Then, using a slightly darker lip liner connect the lines near your cupid's bow and lower lip for a slightly overlined look. By using neutral lip liners you're continuing the contour aspect with a more precise line.
Step 4: Apply Your Lipstick and Blend
Apply a lipstick of your choosing to your lips to complete the look. It doesn't matter the formula that you use, lips will look natural and plump regardless of color and finish. Use a bush (instead of your finger) for a more blended lip look that subtly combines your lip liner with your lipstick color.
In the above tutorial from Instagram, our editor used the L'Oréal Paris Colour Riche Intense Volume Matte Lipstick in Le Wood Nonchalant for its creamy texture thanks to the infused hyaluronic acid and the powdery finish that added to the natural vibe of this lip.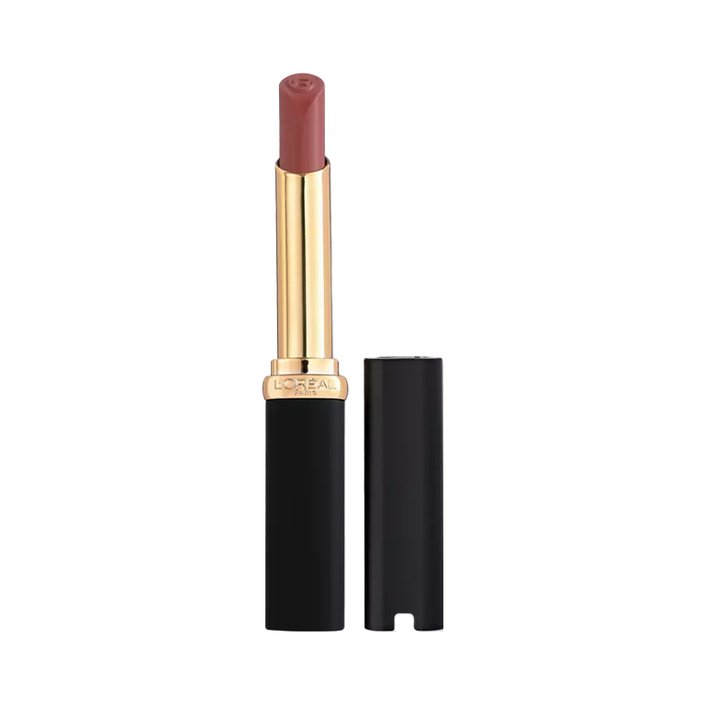 Best Lip Contouring Products
The key to any makeup look is the right makeup products, application tools and patience. Trying new trends may not work the first time, and that's okay. Allow yourself to make mistakes to learn from and when in doubt, look to lip products with creamy, blendable textures that make lip contouring easy.
The Best Bronzer and Concealer for Lip Contouring
Available in eight flesh-toned colors, this duo contour stick is perfect for the bronzing and highlighting portion of lip contouring. One side features a creamy matte formula with a rounded tip for precise application, while the other side has an equally creamy shimmer formula to brighten the area.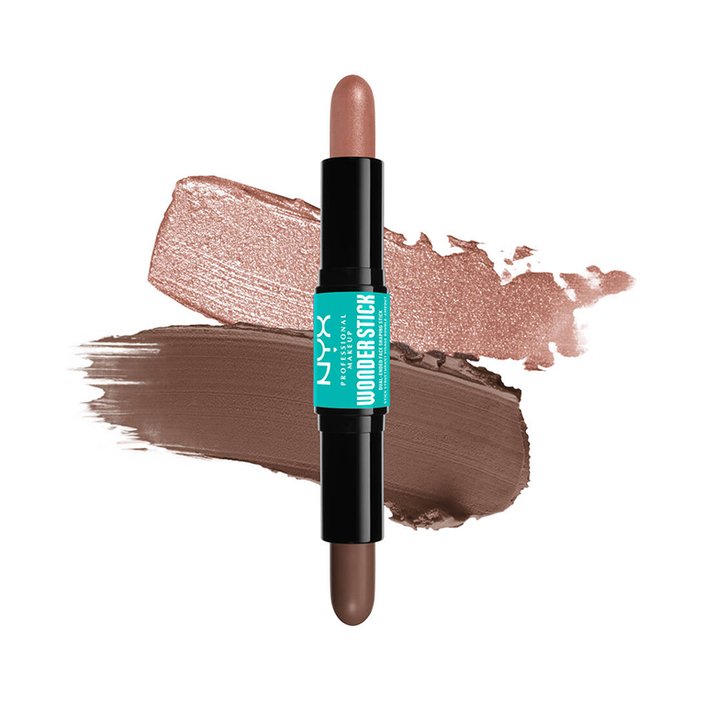 While you can use a liquid concealer (if you prefer) a stick concealer will offer better coverage and blend easier with other products. Use this crayon concealer from L'Oréal Paris for pigmented coverage that brightens lips and conceals for better lip contouring definition. This concealer is available in six shades for all skin tones and undertones.
The Best Lip Liner for Lip Contouring
This lip pencil is infused with nourishing ingredients like vitamin E and jojoba oil that help it glide over lips and add moisture. With over 16 hours of wear, you can confidently apply your lip liner in the morning for a contoured lip that lasts all day. There are 24 shades to choose from including varying neutral colors for all skin tones, and even a clear, universal lip liner.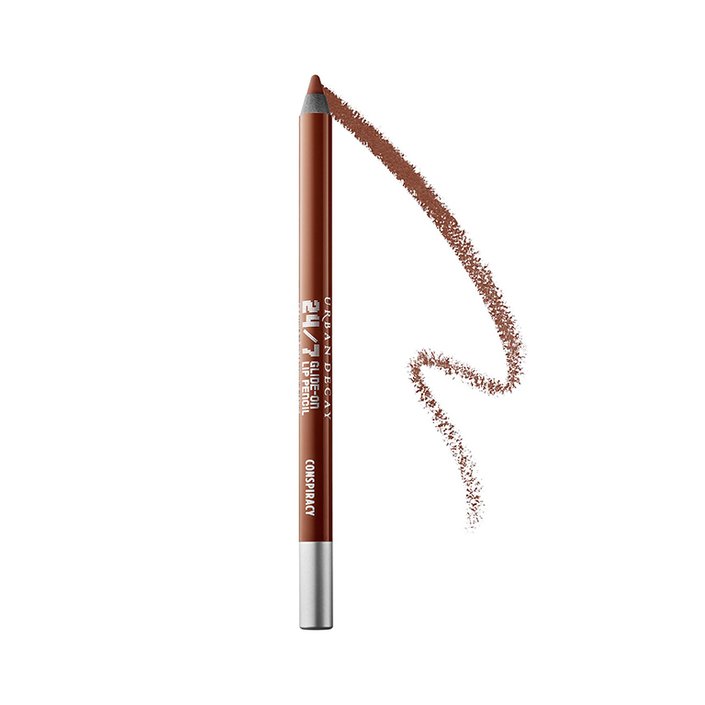 Try this waterproof lip liner that glides on lips smoothly with powerful pigment that keeps lipstick from bleeding and feathering into the skin. Choose from ten shades of neutral, pink and plum colors to match your lipstick or natural lip color. The included lip brush allows you to blend the color into lips with ease.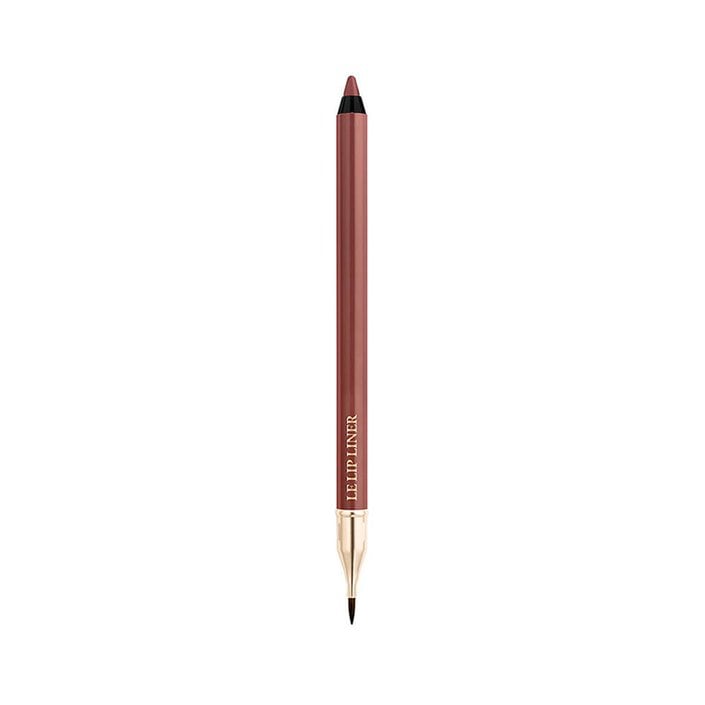 The Best Lipstick for Lip Contouring
After contouring your lips with concealer, bronzer and lip liner you're ready to apply a lip color. You can go the natural route and choose a shade that matches your complexion, or choose a bright color that makes a statement. Whichever you choose, opt for this liquid lipstick formula that offers long-lasting pigment and has a creamy formula that's blendable as it dries.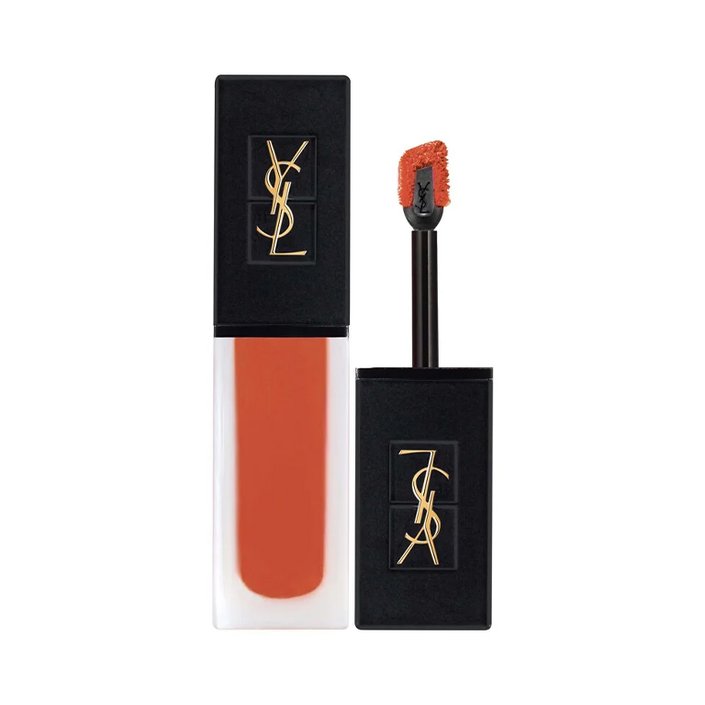 For a hydrated lip with a touch of color, use this lip balm treatment infused with essential butters and oils for softer lips. You can choose from four universal shades that will leave a natural flush of color. This lip balm treatment is perfect for those who want the look of fuller lips without a bright color for an everyday "no makeup" makeup routine.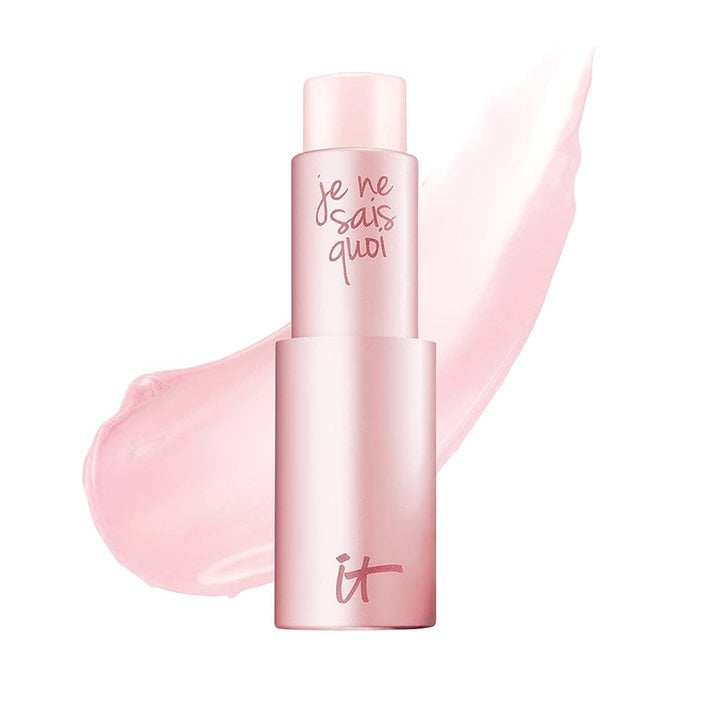 Read more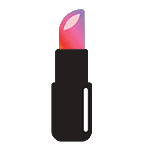 Back to top