Florence Pugh Is the New Face of Makeup for Valentino Beauty
May 23, 2023
Over the weekend, Valentino Beauty unveiled the new Maison Valentino DI.VA — British actress, fashion icon and outspoken feminist Florence Pugh. The Academy-Award-nominated star of Little Women and Don't Worry Darling is the face of makeup for the brand. A champion of women's rights, inclusivity and body positivity, she is the perfect fit for the role.
"Florence is authentic, true to herself and natural, at the same time as she is truly unique and
has the ability to transform herself, showing many multifaceted ways of being her," voiced Valentino Beauty in a press release announcing the news. "This is the very core of the Valentino Beauty philosophy, which makes Florence an ideal ambassador for the brand."
Pugh's ambassadorship with Valentino Beauty is an extension of her collaboration with the fashion side of the brand. Pugh has been known to rock gorgeous Valentino looks on the red carpet and she also recently appeared in a major accessories campaign featuring the designer's signature rockstud shoes and bags.
On Sunday, the Valentino Beauty Instagram account posted a video introducing the partnership. In the campaign, Pugh appears with slicked-back blonde-highlighted hair modeling various shades of pink lipstick and poses in stunning, wind-blown gowns. Pugh also shared the video with her followers writing in the caption, "@valentino.beauty and I joined forces and I couldn't be prouder. Embracing the bold and embracing the bright, here's our exciting and colourful campaign."
Read more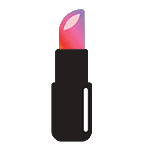 Back to top