What We Learned From the "2016 vs. 2021 Makeup Challenge" TikTok Trend
May 19, 2021
If you're a long time makeup lover, you probably look back at old photos of yourself and cringe at how you used to do your makeup — and you're not alone. The viral TikTok trend where creators split their faces down the middle and do one side of their makeup in their previous style and the other side in their current style shows us all how much makeup trends and preferences have changed over the years. Keep reading to see one creator's transformation as well as the most popular makeup shifts we've noticed when scrolling through these trending videos.
See the Trend in Action
If you haven't seen this trend going around, take a look at this video from @amykatrianne. It's both shocking and satisfying to watch her apply the most popular techniques of each year to either side of her face. She uses almost identical colors on both sides, so the difference in appearance comes down to formulas and techniques. More on that below.
Dewy Skin vs. Matte Skin
Dewy, glowing skin seems to be what most of us strive for these days. Typically achieved through more lightweight foundations and tinted moisturizers, it's fresh, youthful and provides the perfect balance of looking put together and going au naturale. Five years ago, however, was all about the matte skin, full coverage look.
Fluffy Brows vs. Instagram Brows
If you've been part of the makeup community on social media for a while, then you know classic Instagram brows circa 2016 when you see them. They're usually defined (literally) by very sharp edges and tend to be bold, and fully filled in. This brow style really had its moment, but we've since moved on to a more natural look. Enter fluffy eyebrows. Today, the fluffier, more natural appearing, lived-in brows, the better. That's not to say that filling in our eyebrows isn't part of our makeup routine anymore, but many of us are opting for tinted gels or soap brows over harsh pencils and thick pomades.
Lots of Blush vs. No Blush
It's hard to admit that just a few years ago blush was terribly neglected and greatly underappreciated. Loading on bronzer, topping it off with a beaming highlight and skipping blush all together was completely normal. Ouch. Today, it seems like brands are releasing blushes in various formulas faster than we can keep up. Most of us can collectively agree that no makeup look these days is complete without blush. Finally, it's getting the love it deserves.
Glow From Within vs. Beaming Highlight
One way to achieve the dewy skin look that we're all obsessed with currently is by applying a subtle highlighter that makes it look like we're naturally glowing from within. Liquid, cream and balm highlighters are ultra-popular for achieving the glowy look. Five years ago, ultra-pigmented, metallic powder highlighters were the holy grail of makeup products. If we couldn't see the highlight on our cheek bones from down the street, we didn't want it. And if there's one makeup trend we're grateful to have moved on from, this one might be it.
Liner & Gloss vs. Matte Liquid Lipstick
Juicy looking lips are in, and what better way to achieve the look than by applying lip liner for definition and then topping it off with gloss for hydration and shine? This simple, two step process not only makes the lips look gorgeous, but it's super comfortable, too. Although we still love a matte liquid lips, we refuse to sacrifice comfort in the name of a bold look like we did in 2016.
Diffused Definition vs. Bold Liquid Eyeliner
Soft, diffused eyeliner is in, and we can understand why. Not only does it give a more natural, defined look to the eyes, but it's also easier to achieve and less mistake-prone than opting for a liquid eyeliner. Soft eyeliner can be done by using eyeshadow or by smudging out a creamy eye pencil. This is a stark contrast from the traditional bold winged eyeliner that was a makeup staple a few years ago. Cat-eye liner will always be a classic, but we have to admit that it's nice to change it up here and there.
Flattering Features vs. Exaggerating Features
The main takeaway from our hours of scrolling through these viral videos is this: Current makeup styles flatter people's features and encourage them to enhance what they have naturally. Previous makeup styles worked to exaggerate the features in a more obvious way.

Read more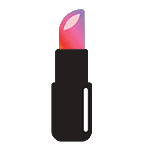 Back to top