A Sephora Beauty Director Talks the Resurgence of Bold Lipstick and the Makeup Trends She's Most Excited About
September 27, 2021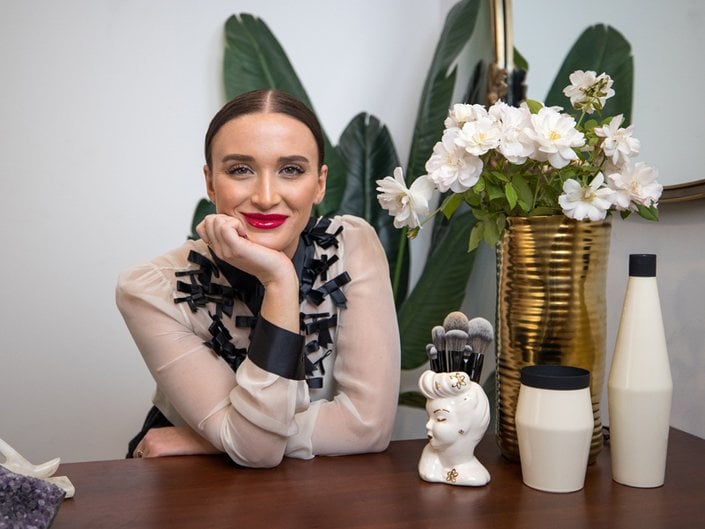 The current resurgence of expressive, bold, creative makeup looks — has got one Sephora beauty director fired up. Melinda Solares, who has been working with the company for the bulk of her career, is a makeup maximalist who's ready to bring her signature bold red lip back. We talked to the beauty insider about the trends she's currently excited about, how her Cuban heritage informs her approach to beauty and the products she's shopping at Sephora now.
Now that many of us are reentering society after staying home due to COVID-19, how are you feeling about wearing makeup again?
As a creative, one of the ways I express myself is through makeup — it's therapeutic. As a Sephora beauty director, I have seen bold makeup come and go through the years. My theory is that you can observe fashion and makeup trends and see they are directly impacted by our economic state. For example, in the late 1980s, designers switched from short skirts to floor-length skirts just before the market crashed. A similar change took place in the late 1920s during the Great Depression. When we are struggling, we are less expressive and more internal.
However, I have hope for the resurgence of makeup as an expression of one's self, even throughout the struggle we are in. One of my go-to bold eye looks is with the Urban Decay Moondust Eyeshadows. You can literally swipe the high-pigment shadow across your lid with your finger for quick and easy glam. One of my favorite shades is Space Cowboy, which almost gives a gloss-like effect. You can also use them as toppers over any eyeshadow you already have to create your own custom shadow!
Anything about quarantine beauty you're happy to leave behind?
YES — bare lips! I am so ready to bring back lipstick, which we have all been missing. We know that it is close to impossible to wear lipstick under a protective face mask, although I do have a hack for that. Whether you are trying to make it work with a mask or you won't be wearing one, using a lip liner to coat your entire lips will make your look last so much longer! A tried and true liner that I use on long video shoot days in the Sephora studio is the Pat McGrath Labs Permagel Ultra Lip Pencil. Not only is this lip pencil waterproof but it also prevents feathering. You can cover your whole lips with this and stop there or you can add lipstick or gloss on top.
What has been the most challenging part of your role at Sephora during this pandemic?
When COVID-19 hit, I began filming Sephora's tutorials from my home. Overnight, I became a camera person, a lighting person, and more. At first, it was an incredible learning experience, but over time, I began to feel disconnected from my team, the industry, and even my online community. What has helped is connecting with other beauty lovers through my social platforms. I have become so much more vulnerable on my own Instagram, sharing a bit more reality in between the creative, but curated content that I share. This has really helped me to stay connected to others and it turns out, this has also really helped others feel less alone.
What products are making a comeback in your daily makeup routine? Any new additions?
As a Sephora beauty director, I get to try just about every new product that comes through Sephora's doors. I know, a terrible job, right? [Laughs] One of my comebacks in my daily makeup routine is glossy highlighter. You could fill an entire pool with highlighter and I would jump right in — it is my favorite and I am not shy about using it generously. You have got to try the Sephora Collection Clean Glowing Cheek and Eye Highlighter Multi-Stick! It can be used on the eyes, face, and lips for a glossy, youthful glow that is not sticky.
Are there any specific makeup trends you're predicting or have already noticed are on the rise?
We've been talking about brow lamination in the industry for a while now, but this trend is finally making its way to the mainstream with more temporary products that even a beauty newbie could use. The idea is to create a fuller-looking brow with a high-shine effect. The look goes hand in hand with the glowy complexion look that has also been trending. One of my favorite products to achieve this look is the Kosas Air Brow Clear + Clean Lifting Treatment Eyebrow Gel with Lamination Effect. It is a clear gel boosted by hair-care actives that fluff, lift, and set the brows. My brows have been so well-behaved since using it.
Latin culture has always been known for vibrant beauty looks. How has your Cuban heritage played a part in how you approach beauty?
My Cuban heritage gives me so much drive and strength in the way that I unapologetically approach beauty. My father grew up in Cuba where my grandfather founded one of the first Cuban beauty brands, which he named Seventeen and hoped to one day immigrate and bring to America. After the Cuban Revolution, my father was sent to Miami in the Peter Pan Act when he was eleven. Unfortunately, his father never made it to America and neither did Seventeen. However, my dad created a wonderful life and business for himself in the United States. Now, my father and I like to think that I am carrying on my grandfather's legacy in the beauty industry as the first Latina beauty director at Sephora.
Please spill the secret behind your signature red lip!
The secret behind my signature red lip is confidence! I speak to so many people who are scared to wear a red lip because they think that they ;can't pull it off.' I am here to tell them that beauty belongs to everybody and the reality is, you are probably just not used to seeing yourself in something bold. It is like a new haircut, it always feels weird at first, but after a few days, it feels fabulous. Everything I do, I try to do with confidence and it makes the world of a difference. Easier said than done, I know, but there are no rules in makeup and you belong just as much as I do. So, give it a try!
To create my signature red lip, I start with exfoliated lips. I like to use the
Sephora Collection Lip Balm & Scrub
the night before to prep. Next, I apply the same Pat McGrath Labs Permagel Ultra Lip Pencil I mentioned in the shade Blood Lust all over my lips for long-lasting results. Then, I will top it off with the
YSL Beauty Rouge Pur Couture Satin Lipstick in Le Rouge
. This lipstick was the first prestige lipstick I ever bought myself when I was younger and it will forever make me feel so chic. Also, the mirrored packaging helps with on-the-go touch-ups.
Photo: Courtesy of Melinda Solares
Read more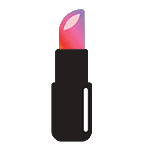 Back to top