We Tested Some of This Year's Viral TikTok Beauty Hacks — Here Are Our Favorites
December 21, 2022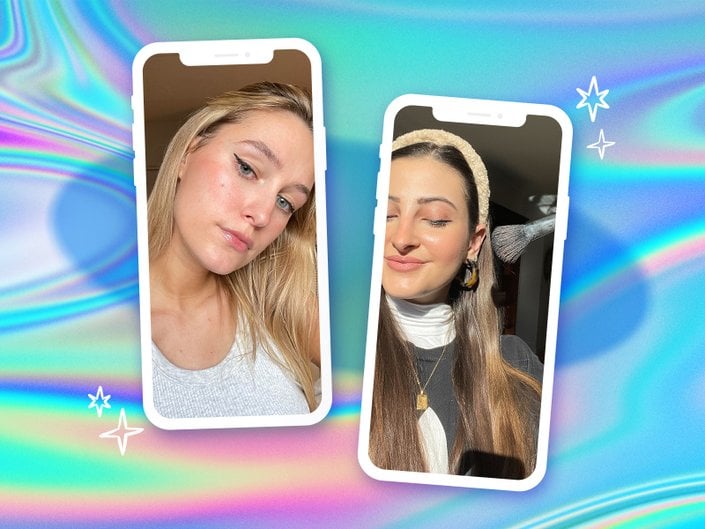 It feels like every week a new beauty hack goes viral on TikTok. One day, the app is flooded with users gushing about how mixing their foundation with water changed their lives, and the next, everyone is curling their lashes with petroleum jelly to make them look longer. Trying to keep up with it all can be overwhelming, to say the least. While we love a good TikTok makeup tip or trend as much as the next person, not all of them are created equal. To help you determine which ones are worth trying, Makeup.com editors are looking back on some of this year's viral beauty hacks and testing them out. Keep reading for our favorites.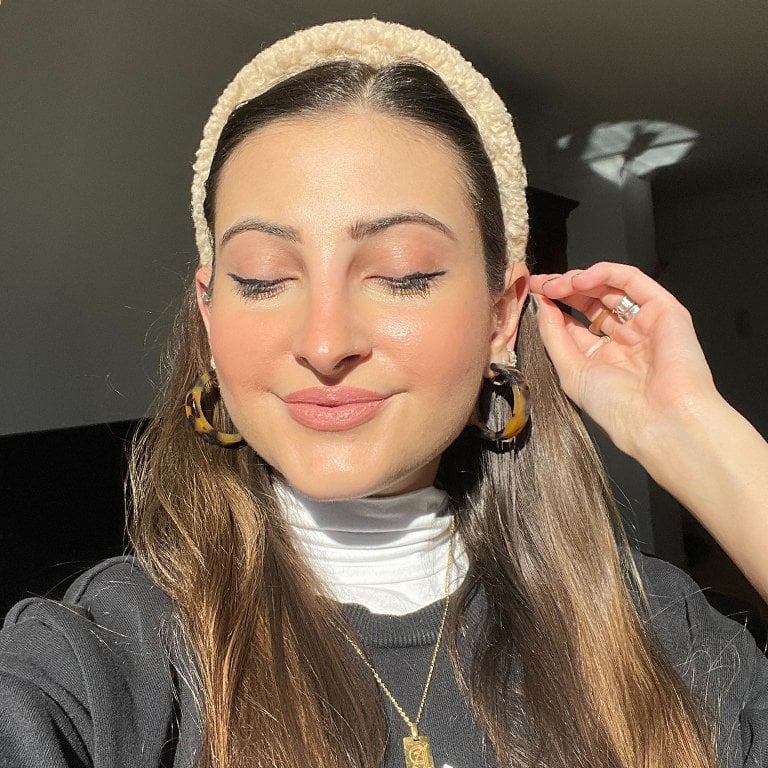 Alanna, Assistant Managing Editor
I love a good toasty-makeup look, and the W blush hack makes it easy. Simply apply a powder or cream blush in a W-shape across your face, starting on your temple, dragging it down to your cheek bone, extending it up across your nose, and completing it on your other cheek and temple. With a little blending, it instantly gives you a warmed-up, dewy and sun-kissed finish. I love using a cream blush for a W-shaped application (looking at you, NYX Professional Makeup Wonder Stick Blush) because it makes it easy to apply and melts into the skin flawlessly.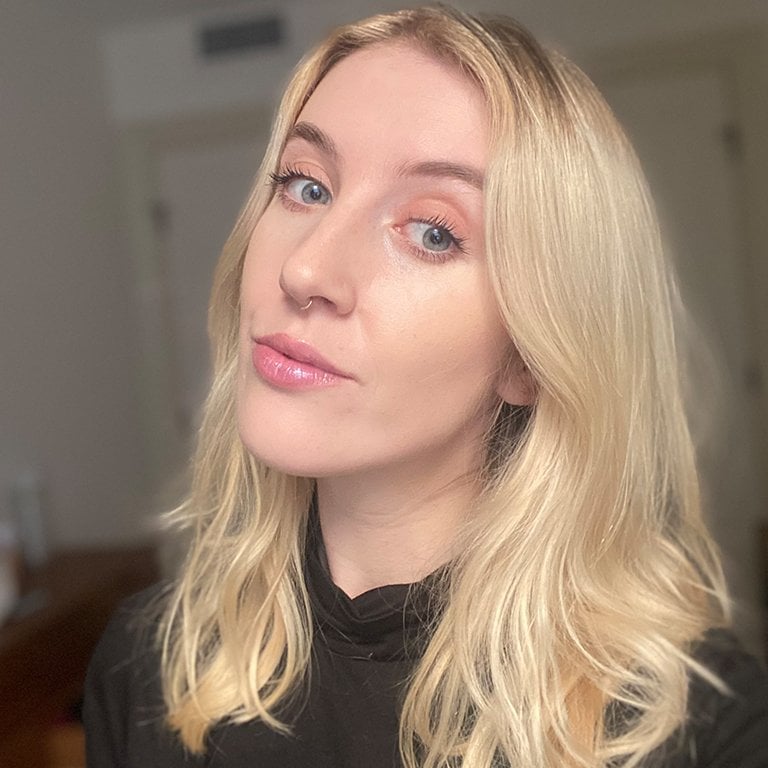 Ariel, Editor
For this look, I combined the Urban Decay 24/7 Shadow in Free Bird, a sheer, shimmery violet shade flecked with silver, with a clear lip gloss. The result is a subtly frosty, Y2K-inspired lip that I could see myself pairing with a neutral eye as I did here, or a metallic smokey eye for another nod to the early aughts. This hack is a super easy way to mix up custom lip shades and get more use out of your eyeshadows — now whenever I can't find a specific lip color, I'm going to start looking through my eyeshadow collection for the perfect shade!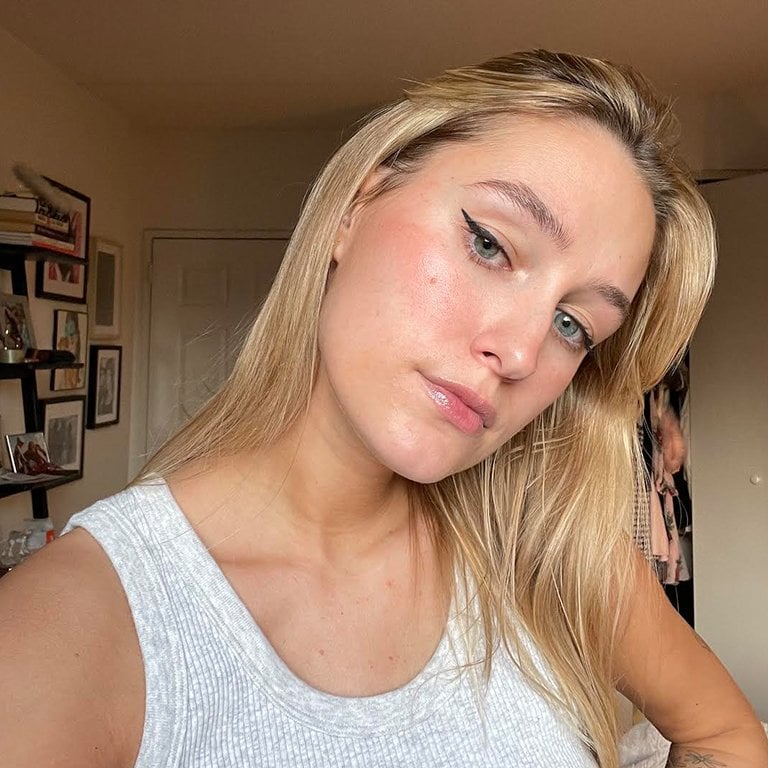 Jordan, Associate Editor
Even the most seasoned beauty experts occasionally struggle to nail a flawless winged eyeliner look, and let's just say I don't have the steadiest of hands. So, when I saw this winged eyeliner hack on TikTok, I was excited to test it out. It involves using an eyeliner brush and eyeshadow to first sketch your desired wing before tracing it with liquid eyeliner.
When I tried it, I used a very fine eyeliner brush and a dark brown shadow. I wet the brush a bit, as recommended in the video, then went in with my eyeshadow. The biggest benefit of this hack is that it's much easier to fine tune your wing with makeup remover and concealer when it's drawn in eyeshadow rather than a quick-drying liquid liner. Once I got my eyeshadow wing looking good, I filled it in with the NYX Professional Makeup Vivid Matte Liquid Eyeliner. Though it added an extra step to my routine, I can definitely see myself doing this again when I have enough time and want to perfect my eye makeup.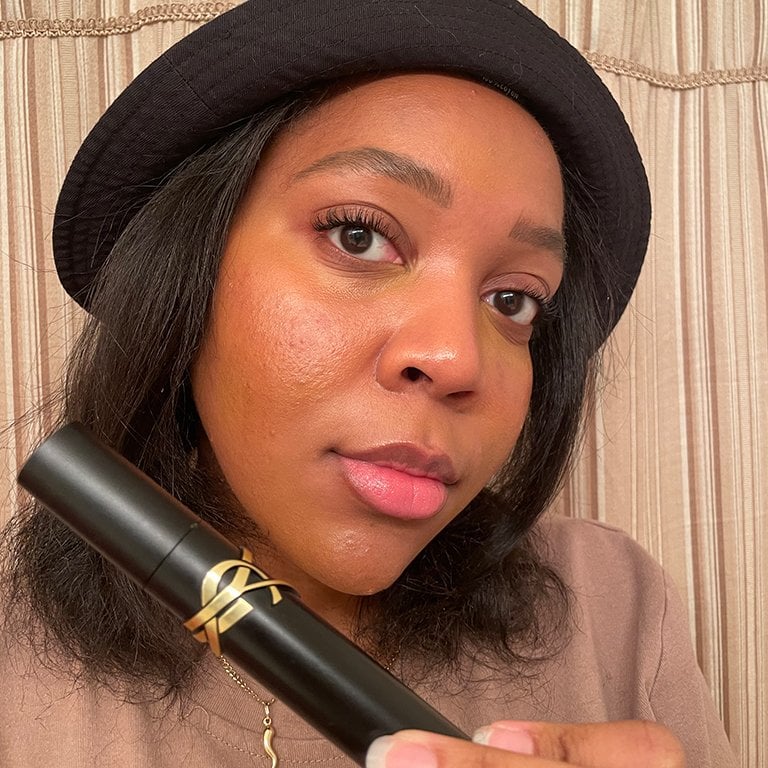 Kat, Social Media Editor
One of my favorite parts of my beauty routine is mascara. It's the perfect finishing touch to any look and adds just a little bit of drama. That's why I was so excited to learn about a new technique to add some extra definition to my lashes. Lash backcombing has been trending on TikTok, and it's supposed to make lashes look thicker and more defined. It starts off with rolling your mascara over the tops of your lashes then following up with a coat or two to the bottom of your top lashes.
Testing it out myself, I found that there was a bit of a learning curve as I tried to roll the mascara over my lashes. Being that my lashes are naturally curly, it was a bit challenging trying to get the brush behind each lash without hitting my lid, but it was an easy clean up with a cotton swab. Once I got the hang of it, I was able to run the YSL Beauty Lash Clash Extreme Volume Mascara behind my lashes a couple of times before finishing up with a coat on the bottom of my lashes. Not only were my lashes defined, but they were surprisingly separated. With my normal mascara routine, I usually notice a couple of clumps, but each lash was nicely defined, leaving me with a voluminous look. This is definitely a hack I'll be using in my daily routine!
Photos: Alanna Martine Kilkeary, Ariel Wodarcyk, Kat Pierre, Jordan Julian; Design; Juliana Campisi
Read more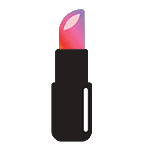 Back to top