The Nail Color and Nail Art Trends That Will Be Everywhere This Spring
February 13, 2023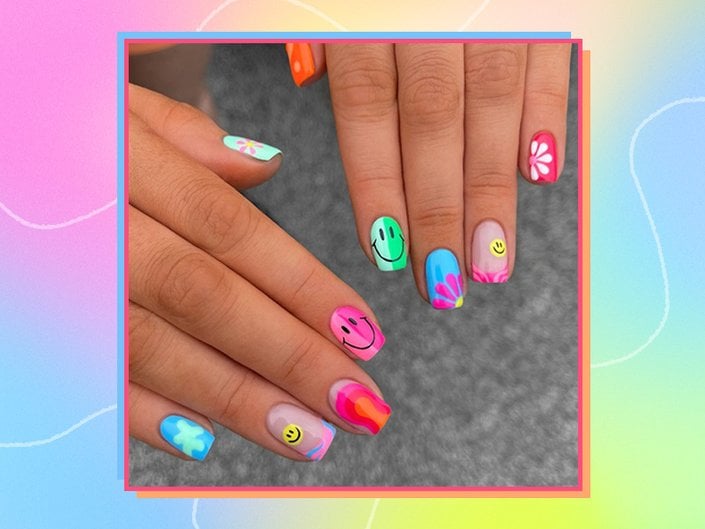 It may be the middle of winter, but it's never too early to start daydreaming about spring — and the fun new beauty trends the season brings. Before you know it, temperatures will start to rise, flowers will begin to bud and spring will be in full effect. While it's still too cold to break out our warm weather 'fits, we're already starting to get into the spring spirit with our nails.
This year, nail art is still a huge trend, with a focus on vivid colors and creative self expression. Think: embellished nail designs, fresh takes on classic looks and maximalist vibes. But we've also seen a major return to clean, minimalist looks in recent months, too. Basically, there's something for everyone. Read on to get inspired by 10 nail design and color trends that we predict will be everywhere this spring.
What Nail Colors Are Trending?
From glossy neutrals to vibrant magenta, these are the manicure and pedicure colors we can't wait to try this season.
Sheer Neutrals
Minimalists, rejoice! A sheer, neutral nail is a classic for a reason and is a refreshing departure from the darker tones you've been reaching for all winter. The viral popularity of trends like glazed donut beauty and
lip gloss nails
have made neutral nails cool again. To keep this look fresh, top off your nude or pink polish with an ultra-glossy top coat.
Updated Pastels
We know, we know, pastels for spring — so groundbreaking. But instead of going full pastel, add a modern, edgy twist by doing a
negative space mani
with pastel accents, like in this photo.
Magenta
ICYMI, magenta was named the color of the year for 2023 by Pantone. We love it as a nail color because it is dynamic and works for every season. It's a great option for transitioning between winter and spring. For a rich, purple-toned magenta, try Essie Gel Couture Wilder Than I Seam.
Bright White
Since nail art is as popular as ever, white nail polish is a staple this season. It's perfect for creating striking graphic designs, but you can also rock it on its own for a basic yet fresh mani that will go with everything. We like
Expressie Unapologetic Icon
from the Essie Word on the Street collection.
What Are the Trends for Nails in 2023?
Prints, abstract auras and chrome finishes are all top nail art trends right now.
Bedazzled Everything
From embellished eye makeup to gemstone-studded hair, rhinestones are everywhere this season. A neutral base complements any look.
Auras
Aura nail art
is not new this year, but it is popping up more lately and has been incorporated into other trends, like
Korean blush nails
. You can go the blush nails route and opt for a minimalist pink color palette, or you can go for more playful, brightly colored globs.
Textured
Level up your nail art game with a
textured mani
. This manicure enhances baby blue French tips with a 3D croc-effect texture.
Chrome
Chrome nails are the edgy, artsy nail trend that took over this winter and is getting a softer makeover for spring. While this season has seen dark chrome tips, spring will be all about light or nude nails with a chrome finish.
Floral Accents
This soft yellow color and delicate floral accents are exactly what come to mind when we think of spring. This mani also incorporates another nail trend that's here to stay — colorful French tips.
Mixed Print Manis
Afraid to commit to just one shade or pattern? Have fun with smiley faces, flowers and checkerboard prints, or whatever designs suit your fancy. This is a fun and eclectic way to switch up your set for spring.
Photo: @peachinails, Design: Juliana Campisi
Read more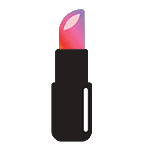 Back to top