Nails With Fruit on Them Are the Sweet Summer-y Upgrade We Need RN
July 23, 2020
Fruit is the sweetest summer snack — no question. But according to Instagram, fruit is doubling as the must-try

nail art accessory

this season. While we once thought watermelon was reserved for

hot days

on the beach and lemons we're best served squeezed in a tall glass of lemonade, after taking a look at some stunning fruit nail art, we're officially on board with including them on our fingertips. From cherry designs to perfectly drawn-on peaches, we're rounding up all the inspo you need to DIY a fruity,

summer-appropriate manicure

, ahead.
Cherry on Top
Picnics and fruit salad are an iconic duo and we love how this manicure is serving up the best of both. The gingham blanket pattern on the tips, paired with a cherry emblem is an adorable ode to one of our favorite summer activities. You can bet we're recreating this look, STAT.
When Life Gives You Lemons
We may have outgrown our days of DIY lemonade stands, but our love of lemons is still very much a thing — which is why this mani is at the top of our inspo board. The glitter polish and fruit slices are fun, sweet and perfect for any and all summer outings.
Peachy Keen
Smoothie, anyone? This banana and peach mani has satisfied our summer style craving. The matte top coat on every other nail makes this look super chic and sophisticated, but the bright colors and bedazzled section keep the look fun and playful. If you don't have long acrylics like this, you can still take inspo from the design and color story.
Pineapple, Please!
Flowers and stars and pineapples, oh my! Mismatched manis have been trending for a while now, and we love this fruity take on the trend. We dig the mix-and-match vibe, but you can also rock half moon-shaped pineapples on every nail.
Orange You Glad
We never leave the house without a vitamin C serum on our face, and after getting a glance at this tangerine manicure, we'll be sure to rock "vitamin C" on our nails, too. Hand painting this design definitely takes some skill, but it's super chic and well worth your time.
Watermelon, Sugar
You can have your watermelon (on your nails!) and eat it, too. Take a cue from this manicure and draw watermelon designs on the bottom portion of each nail. We love the blue polish in the background, but feel free to swap it out for any other shade.
Fruity Fingers
Fruit salad is our favorite snack come summertime. Be it strawberries, kiwis, pineapples or cherries, a mix of fruits is our fave. That's why we're totally obsessed with this mix-and-match look. While the fruits are hand painted here, you can also opt for some fruity nail stickers to make things easy.
Suns Out, Buns Out
This is a cheeky manicure if we ever saw one! While you certainly don't have to draw on the summer slogan, we definitely suggest copying this color combo. The peaches really pop against the baby blue background, and the white splatter adds a fun, playful element to the mani.
Photo Courtesy Of: @betina_goldstein
Read more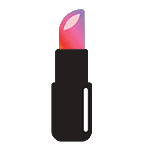 Back to top