10 Red Nail Designs That Have Us Totally Smitten
February 02, 2023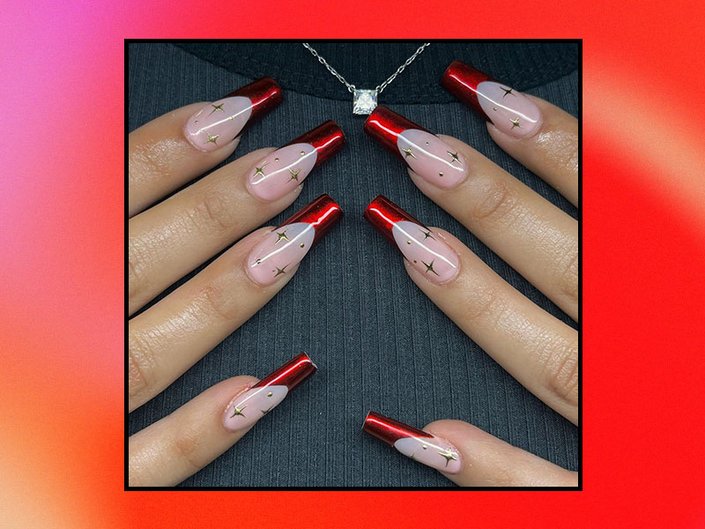 A fresh coat of glossy red nail polish is forever a timeless statement. But thanks in part to the TikTok-viral red nail theory (the one made famous by TikToker Robyn DelMonte, which theorizes that men are attracted to red nail polish), all things red nail lacquer, nail designs and nail art are having a major moment on social media. Regardless if the theory has validity or not, red is a power color, and it always looks great on the nails. No matter your inspo for the nail look, keep scrolling for ten red nail designs to save as inspo your next mani.
The Best Red Nail Art Designs to Try Now
Red Marbled Perfection
The swirling mix of red and pink tones create a gorgeous marbled texture that includes subtle flecks of shimmer. With the gold chrome added into the mix, the attention to detail on this manicure makes this design look stunning on any nail shape or length.
Half Moon Delight
A half moon design with a glossy, candy apple red polish gives a nod to old Hollywood glamour.
Essie's Not Red-y For Bed
is the perfect, punchy shade of red for achieving the look, plus the half moon design flatters grow out like no other and keeps your manicure looking fresh.
A glittery finish takes this power color to the next level. Add creamy red swirls to your reflective, red glitter nail polish for a monochrome design that flaunts texture, swirling shine and good looks.
Fiery Ombré Pops
If one shade of red is good, five polishes in varying tones are great. This twist on an ombré manicure meets pop art styling for an end result that looks straight out of the pages of your favorite childhood comic book.
Red Aura Meets Chrome
A red aura indicates passion, energy and an upbeat nature. Tap into these high vibes with a red
aura manicure
and dial up the look with trendy, silver
chrome accents
.
Dreamy Red Roses
Roses are red and your manicure can be, too. This is one of our favorite and festive ways to rock the fiery hue.
Hearts in Flames
If your love life is going up in flames, embrace it and rock a fire manicure — literally. Hand-painted red flames meet peekaboo hearts to invoke all the feelings of passion and intensity that we associate with this crimson hue.
If bold, colorful nail art is your favorite indulgence, this fierce animal print design is sure to please. Play up the reptilian texture with a fair helping of 3D gold nail charms and glitzy rhinestones.
Red, Matte and Airbrushed
Collect compliments with this eye-catching red mani that includes the likes of cheeky airbrush designs and a matte top coat. To give your nail polish a DIY matte makeover, we love the
Essie Gel Couture Matte Top Coat
.
Red Jelly Freestyle
For a red manicure that is sure to make a maximalist's heart flutter, the red
jelly nail polish
, the charms, the 3D texture and dusting of rhinestones deliver just that.
Read more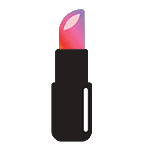 Back to top