Here's How "Nail Cycling" Can Help Strengthen Your Nails
July 25, 2023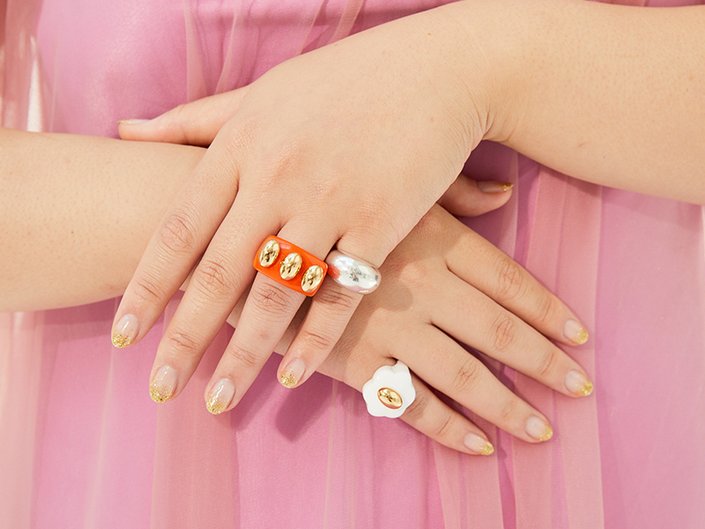 For the last few years, I've been alternating between SNS powder and acrylic nails almost every month, only pausing to take a break between sets when I moved neighborhoods and needed time to find my new go-to salon. While my fake nail habit had finally rid me of my other, more neurotic nail-biting habit, it turns out my undying devotion to nail enhancements may not be the healthiest choice for my natural nails, either. I knew my nails weren't in the best shape based on how they felt and looked when I'd go to get them soaked off — they grew longer each time, sure, but they also felt dry, brittle and weak. So when I first learned about "nail cycling," I was intrigued.
Nail cycling, otherwise known as the process of giving your natural nails a break in between sets of acrylics, gel manicures or any other false nail enhancements, started gaining traction this year and is a derm-approved way to help maintain or restore the health of your natural nails. Below, we spoke to two nail experts to find out everything you need to know about nail cycling, including how often you should leave your nails bare and the moisturizing nail-care treatments you should apply in between.
The Benefits of Nail Cycling
It Can Reduce Nail Damage in Between Sets
According to Dr. Dana Stern, board-certified dermatologist and founder of nail-care brand Dr. Dana, most of the damage from nail enhancements (acrylics, press-ons and SNS powder), comes from the removal process. "Prolonged acetone soaks are required for removal of soak-off gels and will dehydrate the nail and cuticle, making the nail more prone to brittleness, peeling and breakage," she explains. "Nail damage can also occur from aggressive mechanical removal, be it scraping, self-peeling, or use of an electric file and result in thinning of the nail plate."
It's smart to take breaks between press-on nails too, although it's not as important as breaks between acrylic and gel manicures. "Because gel manicures and acrylics are more damaging than others, you may need more breaks in between when doing these methods versus press-ons," says Ann McFerran, nail expert, CEO and co-founder of Glamnetic.
It Can Help Rehydrate Your Nails
"Repeatedly putting on and taking off fake nails can dry out and dehydrate your real nails," says McFerran. "Taking breaks helps restore moisture and essential oils, keeping your nails healthy and flexible." This is especially true if you prioritize nail health during those breaks too. "Just like over-processed hair is treated with a deep conditioner, dry, damaged, brittle nails need to be rehabilitated too and it comes down to the right product choice," adds Dr. Dana.
It Can Help You Prioritize the Health of Your Cuticles and Nail Beds
"Constant use of fake nails can lead to neglected cuticles and nail beds," says McFerran. "Breaks give you a chance to nourish and moisturize them, promoting healthy nail growth." We recommend applying the Essie On a Roll Apricot Cuticle Oil as often as your nails need moisture — the rollerball format makes it easy to stick the product in a bag or desk and reapply as needed. For another boost of moisture, we also recommend the Dr. Dana Nail Repair for Damaged Nails, Dr. Dana's three-step, weekly nail-care treatment system.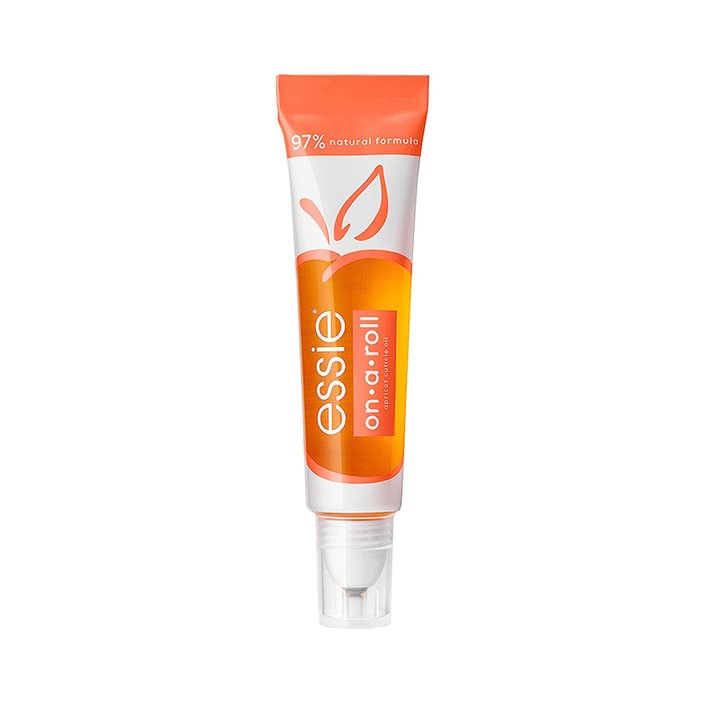 How Often Should You Take a Break Between Nail Enhancements?
According to both nail experts we consulted, there's no hard and fast rule as to when you need to take a break between false nails. "The need for breaks may vary depending on your natural nails' condition and how well your fake nails were done," says McFerran. "It's always a good idea to chat with a nail technician or dermatologist for personalized advice." In general, you'll need to take the least amount of breaks between sets of press-on nails (McFerran recommends at least a few days between applications), the most between acrylic nails — with breaks lasting several weeks to one month, every few months — and somewhere in between for gel nails.
"While most consistent soak-off gel users experience some combination of the aforementioned damage, there is a rare and very fortunate subset who seem to tolerate every two-week gel manis without significant nail damage," says Dr. Dana. "In general, I recommend alternating enhancements with nail treatment in order to maintain and optimize the health and beauty of your nails."
Read more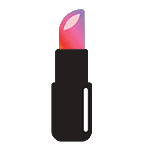 Back to top