Love Sheer Polish? Ask for Lip Gloss Nails Next Time You Go to the Salon
January 25, 2023
It may only be January, but it's not too soon to tell that Y2K-inspired beauty trends are still going strong in 2023, and the latest take on the minimalist manicure is proof. While the glazed donut mani reigned supreme last year, lip gloss nails are this year's neutral nail trend to try. As the name suggests, lip gloss nails are all about replicating that shiny, glossy, almost sticky-looking finish of your favorite lippie, only on your nails. Imagine if you were to swipe a Lancôme Juicy Tube on your nails — minus the mess. Ahead, we're breaking down the trend and sharing some inspo so you can try the look yourself next time you hit the nail salon.
What Are Lip Gloss Nails?
Similar to the glazed donut manicure, the key to lip gloss nails is to go for a very clean, fresh and simple look. We love this trend because it works on all nail lengths and shapes. It looks just as stunning on short, square nails as it does on long, almond-shaped ones.
As far as colors go, you'll typically stay in the pale pink family, but nude shades could also work. Basically, you want just a hint of color. Most importantly, though, you should opt for a fairly sheer polish to allow your natural nail to shine through and stay true to the lip gloss vibe. After all, think about your favorite lip gloss. It probably isn't opaque or super pigmented. You should be going for an early 2000s, high-shine, almost frosted look. You can even choose a polish that has a bit of an iridescent shimmer to it. For basic sheer pink shades, we recommend Essie Gel Couture Polish in Gossamer Garments or Fairy Tailor.
Lip gloss nails are actually a riff on another throwback nail polish trend that's popular on Instagram and TikTok — jelly nails. The main difference is that while jelly nails can be any color or even pattern, lip gloss nails are always neutral. But the jelly effect, created by mixing a colored polish with top coat, is what creates the illusion of the lip gloss texture. You don't necessarily need to mix your polish with the top coat to create lip gloss nails, but be sure to be generous with your top coat and do a couple of layers.
Finally, it's important to make sure you're on top of your nail care. Since this look is about letting your natural nails show through, you want a clean, healthy base, starting with your cuticles. We love the Essie On a Roll Apricot Cuticle Oil.
Lip Gloss Nails Ideas
Square With Rounded Corners
Read more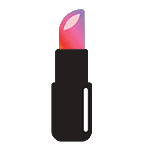 Back to top