Try It Before You Buy It: 5 Ways to Get a Free Makeover
August 18, 2022
Picture this: You're investing in a day full of self-care, complete with a fitness class, a fresh manicure and a trip to a new lunch spot you've been dying to visit. Your responsibilities are on pause until further notice (it's clearly the *perfect* day), so you decide to keep doin' you. Our proposal? Sneak a free makeover into the equation!
And if you're home but still want a "makeover," we've got virtual options for you to try, too. Ahead, find your guide to five complimentary makeup services you can test out for free.
Nordstrom
Stop into Nordstrom to receive a free in-store beauty service or to be paired with a beauty stylist. Before heading in, check out the store's list of complimentary beauty services to see if there's something you're interested in. Many brands offer mini beauty treatments such as a cat-eye session with Lancôme or a ten-minute makeover with Giorgio Armani Beauty. For a more personalized service, request a Nordstrom Beauty Stylist who will help you find products that meet your preferences and goals.
Bloomingdale's
Similar to the Nordstrom Beauty Stylist experience, Bloomingdale's also has their own version. You can book an appointment with an associate at an in-store beauty counter (like YSL, Lancôme, Giorgio Armani Beauty and more) for everything from a 30-minute skincare consultation to a one-hour makeover. Appointments run all day, every day, which means the excuses to treat yourself are endless.
NYX Professional Makeup
If you're home and want to partake in a beauty consultation experience in your PJs, head to the NYX Professional Makeup website to video chat with one of the brand's beauty advisors. You can virtually try a foundation shade or get a lipstick recommendation. Plus, you'll get feedback in real-time!
L'Oréal Paris Beauty Genius
Looking to update your look with a new hair color or lip color? The L'Oréal Paris Beauty Genius Virtual Try-On feature uses augmented reality technology to allow you to test out hair colors and makeup before you purchase them. You can try the Makeup Genius Virtual Try-On Tool here and the Hair Color Genius Virtual Try-On feature here.
Maybelline New York Virtual Makeup Try-On
Maybelline has its own virtual shade try-on technology that's worth a whirl if you want to try before you buy. You can see which shade of the Maybelline New York Fit Me! Matte + Poreless Foundation is best for you before pressing "add to cart." You can also compare between four different shades and share your selfie on social media to ask your friends what they think about your new style. Click here to use Maybelline's Virtual Makeup try-on technology on your phone or computer now.
Photo: Melissa San Vicente-Landestoy
Read more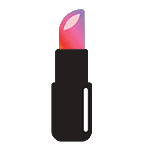 Back to top