How and Where to Apply Concealer — Plus 10 Editor-Approved Products
November 08, 2022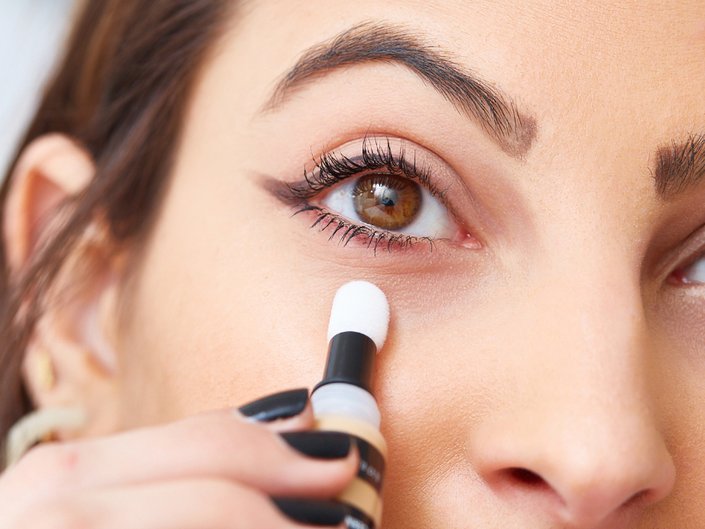 If you're anything like us, you have a very special bond with concealer. It's one of our most trusted makeup products because it's always there for us — even when it seems like our skin isn't. Whether we're dealing with dark under-eye circles or a spontaneous blemish, concealer can help make our skin woes disappear in a swipe. And that's not all — concealer can do so much more than simply camouflage. Find out six places to apply concealer to enhance your complexion, ahead. Plus, keep scrolling to find out how to apply concealer and our favorite formulas.
Where to Apply Concealer
Above & Below the Brow
Blend a thin line of concealer on top of and underneath the brows to make eyebrows pop and open up the eyes. This also helps with reshaping your brows or defining your arches. Be sure to use a full-coverage formula to really clean up those edges for precise-looking brows.
The Inner Corners and Under the Eyes
To get rid of dark circles, conceal only the blue or purple tint beneath your eyes. To brighten up the eyes even more, tap a little concealer in the inner corners of your eye. We recommend using a hydrating formula for this area, since the skin under the eyes is thinner than the rest of the face.
Across the Bridge and Down the Center of the Nose
Apply concealer on the bridge and down the center of your nose to bring light to the center of your face and help contour the nose.
Around the Mouth
Conceal the outer corners of the mouth to lift downturned lips or if you want to hide the look of fine lines or wrinkles. A lightweight concealer is perfect for this because it will help to minimize the appearance of lines and creases without caking up.
Center of the Chin
Combat redness or darkness by blending a small semicircle of concealer right at the crease in the chin. This is also a great spot to place concealer because it can help cover up any mistake you make when applying a bold lip color (it makes the color pop more too).
Around Each Nostril
This area is commonly plagued by redness and broken capillaries. Brightening around the nose will help your skin tone appear more even all over. We love a full-coverage concealer to even out any discoloration.
How to Apply Concealer in 3 Easy Steps
STEP 1: Pick Your Formula and Shade
The first step to concealing is choosing your product. If you're highlighting the center of your face or trying to brighten up your under-eye area, choose a formula that's a shade or two lighter than your skin tone. This can also help balance out a too-dark foundation color. If you're not highlighting, or if you're trying to spot-conceal a blemish, pick a concealer shade that matches your skin tone.
STEP 2: Apply Concealer With a Brush, Sponge or Fingers
The method you use to apply your concealer comes down to preference. If you're going for full coverage, we recommend pressing the product into your skin with a concealer brush — we love the Lawless Beauty Concealer Brush. Use light tapping motions for the most coverage. For a more natural look, blend with your fingers or a sponge, also using light, bouncing or tapping motions.
STEP 3: Set With Powder
Setting with powder isn't always necessary, especially if you have dry skin or are going for a glowy look. But brushing or pressing a powder on with a sponge can help add coverage (if the powder is tinted), absorb shine, prevent creasing and make the concealer underneath last longer. It also makes it easier to layer other powder products, such as bronzer or blush, on top.
How to Choose the Right Concealer
The concealer formula you choose should depend on your skin type, your desired coverage and where you will be placing the formula. Those with oily or combination skin should choose a concealer with a matte finish, while those with dry skin should go for one with a dewy or satin finish in order to avoid emphasizing dry patches. If you have mature skin, you may also want to look for a glowy concealer with hydrating ingredients that can double as a skincare product. It's also recommended to look for non-comedogenic concealers for any skin type, as these will not clog your pores.
If you like a full glam look, or are looking to completely cover acne and/or dark circles, a full-coverage concealer will be your best bet. Those who prefer a no-makeup makeup look or don't feel they have a lot to conceal might prefer a light- or medium-coverage formula.
Best Concealers to Shop Now
This concealer is a matte, full-coverage dream. Despite its heavy-duty coverage, the formula feels surprisingly weightless on the skin, making it easy to blend and comfortable to wear all day. It also lives up to its "Superstay" claims: The longwear formula is waterproof, smudge- and transfer-resistant and lasts up to 24 hours. Reach for this on days you need assurance that your makeup will last through anything.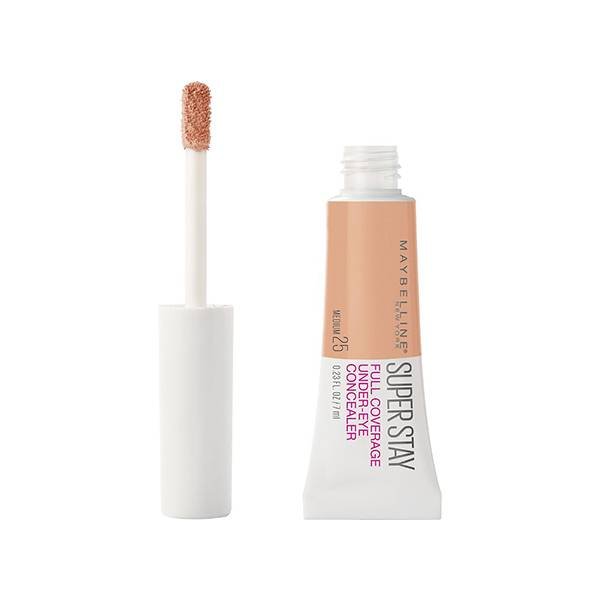 True to its name, this concealer contains hydrating hyaluronic acid to make it both a concealer and an eye cream. This is a great pick for dry, dehydrated under-eyes because it will moisturize the area and won't settle in fine lines or cling to any dry patches. It provides 24-hour hydration and helps visibly reduce under-eye puffiness in just one week. It's fragrance-free, non-comedogenic, ophthalmologist-tested and sensitive skin-friendly.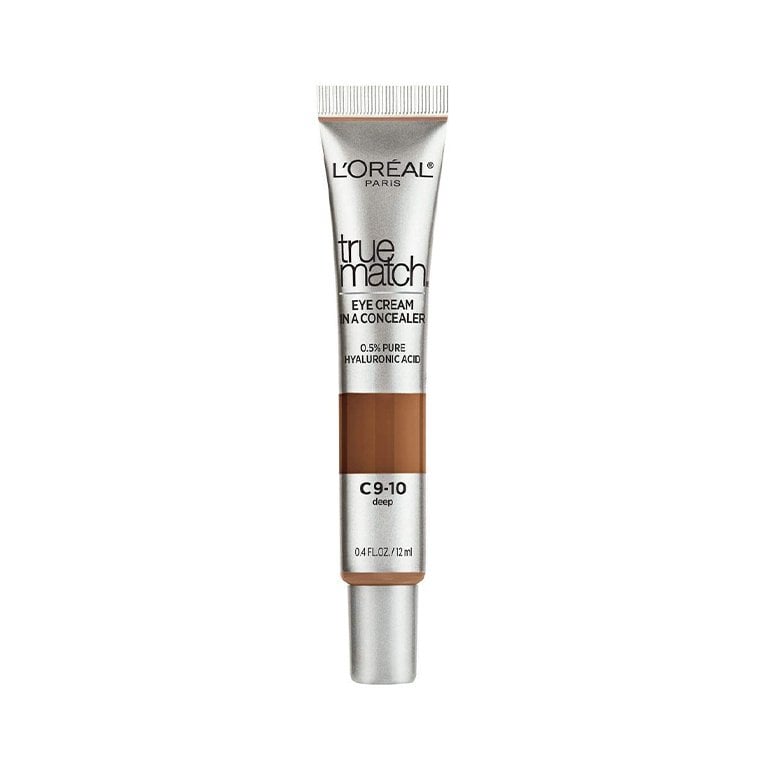 This concealer combines a host of perks in one formula: It provides full coverage and 24-hour hydration while still leaving behind a matte finish. It's equally great for covering dark circles and blemishes — the formula is so lightweight, it blends seamlessly into the skin. I've noticed that it doesn't crease or settle in fine lines on my dry skin, but the matte finish also makes it wearable for those with oily skin types. The pointed wand also allows for precise application.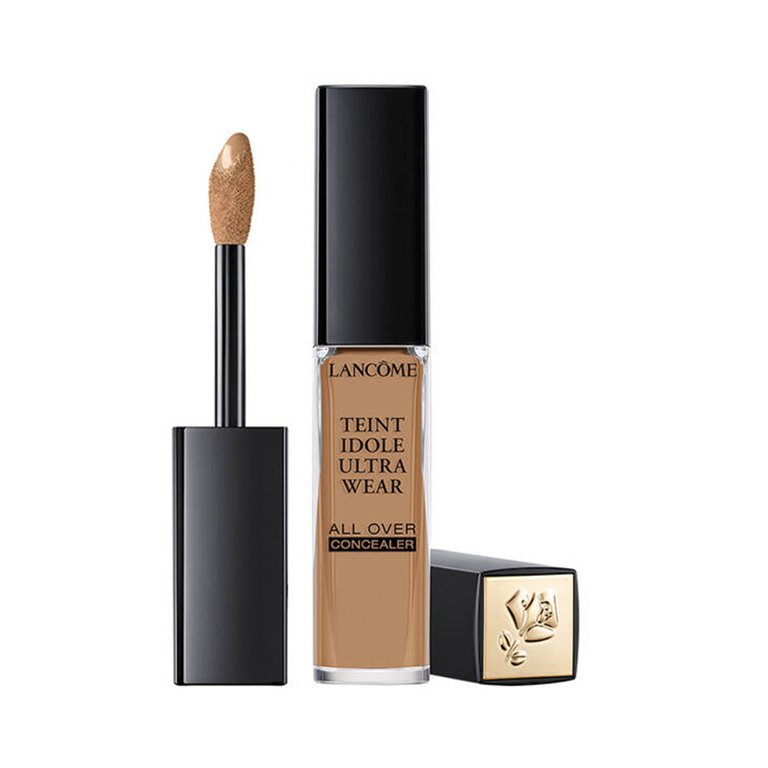 Dark circles and blemishes disappear easily with a single swipe of this product. It's a full-coverage formula that hydrates for 24 hours and has a soft matte finish. Not to mention the fact that it's waterproof, transfer-resistant, allergy-tested for sensitive skin and non-comedogenic. It's best for covering up discoloration all day and for perfecting glam makeup looks.
A makeup artist favorite, this cult-classic concealer is known for its aptly-named luminous finish and buttery smooth blendability. With buildable medium coverage and 24-hour hydration claims, it's versatile enough to add to a glam or a minimalist makeup look. The formula is enriched with glycerin, caffeine and vitamin E to moisturize, depuff under-eyes and leave skin looking practically airbrushed. It's oil-free and feels like next to nothing on the skin.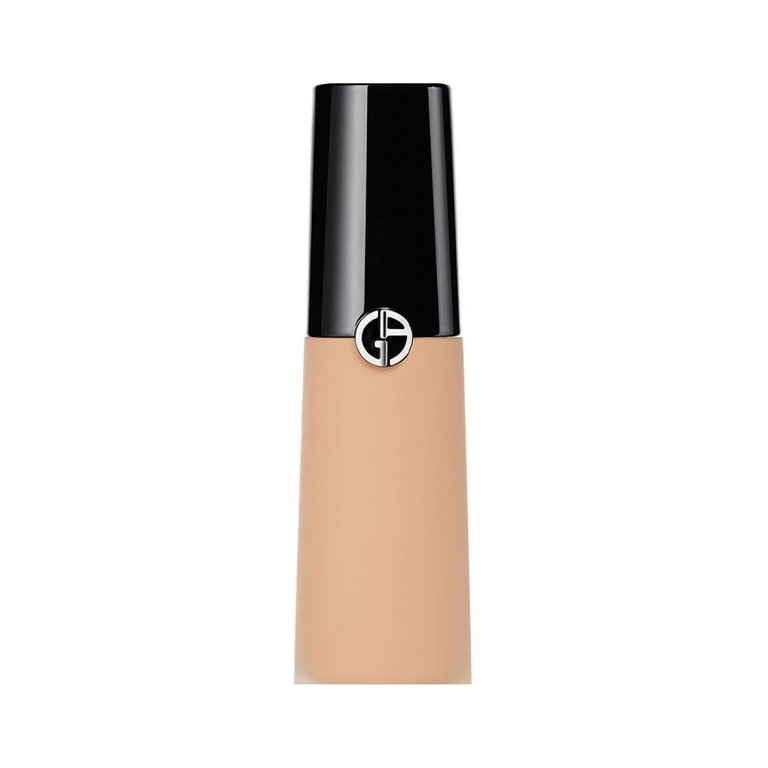 Another impressively full-coverage pick, this drugstore concealer has serious lasting power and pigmentation. Available in 24 shades, it glides over redness and dark circles with ease, masking them for up to 24 hours. Pick a shade or two darker than your skin tone to add depth and dimension, or go a shade or two lighter to highlight. This concealer costs less than $10, making it a budget-friendly pick to experiment with. Plus, it's vegan!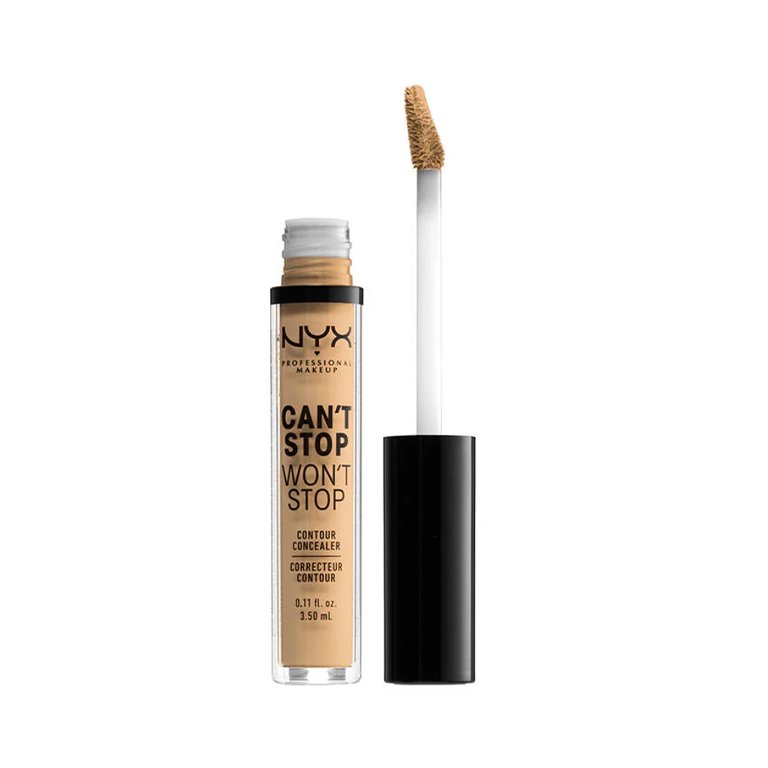 Founded by Priyanka Ganjoo, Kulfi Beauty became the first South Asian-owned brand to enter Sephora in 2022. The line started modestly, with a range of colorful kajal eyeliners inspired by Ganjoo's South Asian heritage, then expanded to include concealers once it hit Sephora. The result is a longwear, crease-proof formula with a luminous finish and medium coverage that works for both spot-concealing and brightening the under-eyes. It's self-setting, which means you can skip powder on top, and infused with caring ingredients like rosehip extract to lock in moisture.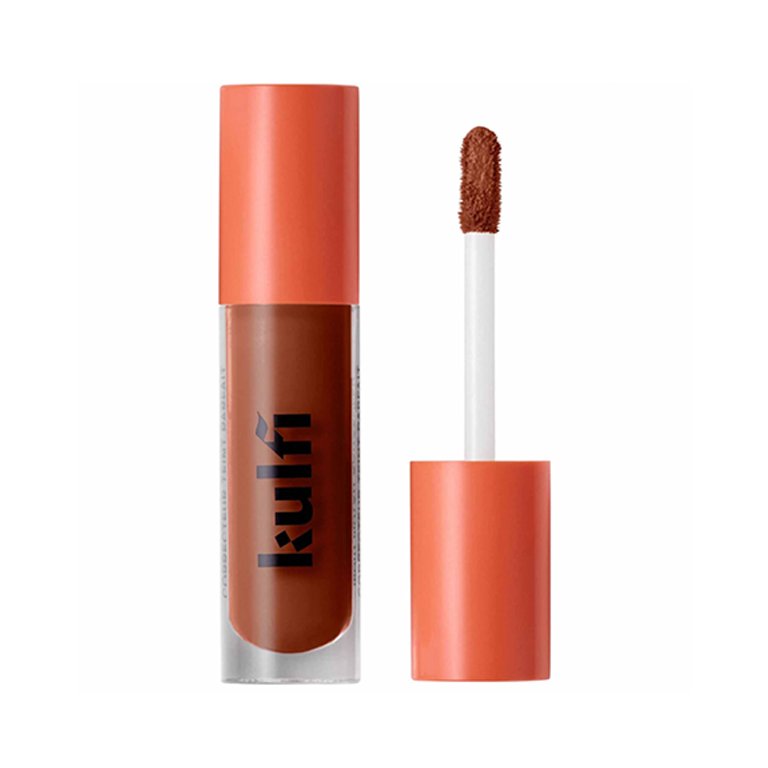 For a natural, no makeup-makeup day, try this concealer. It provides a radiant finish and light to medium coverage, with a wide range of shades and undertones to fit almost any skin tone. We love it for the under-eye area because it's packed with skincare ingredients such as caffeine, which helps to reduce dark circles and puffiness, hyaluronic acid and peptides to hydrate, plus arnica and panthenol, which help calm redness. It instantly hydrates and makes skin appear dewy and plump — perfect for a glazed-skin look.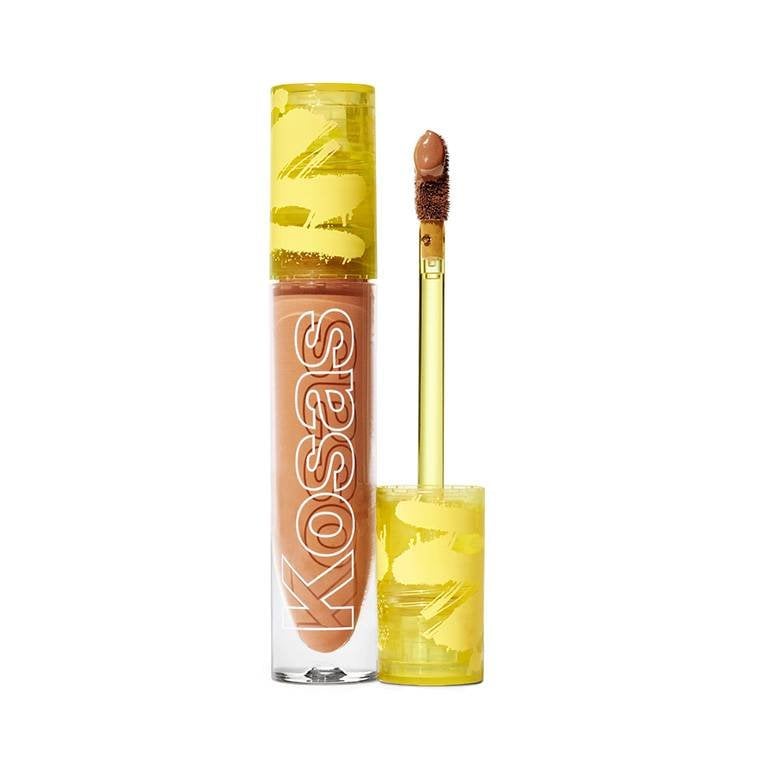 A true serum-concealer hybrid, this formula sinks into your skin to offer natural-looking coverage that never goes cakey. It works to gradually brighten the under-eye area overtime, thanks to the inclusion of vitamin C within the formula. It's also vegan, fragrance-free and has a lightweight, hydrating feel on the skin.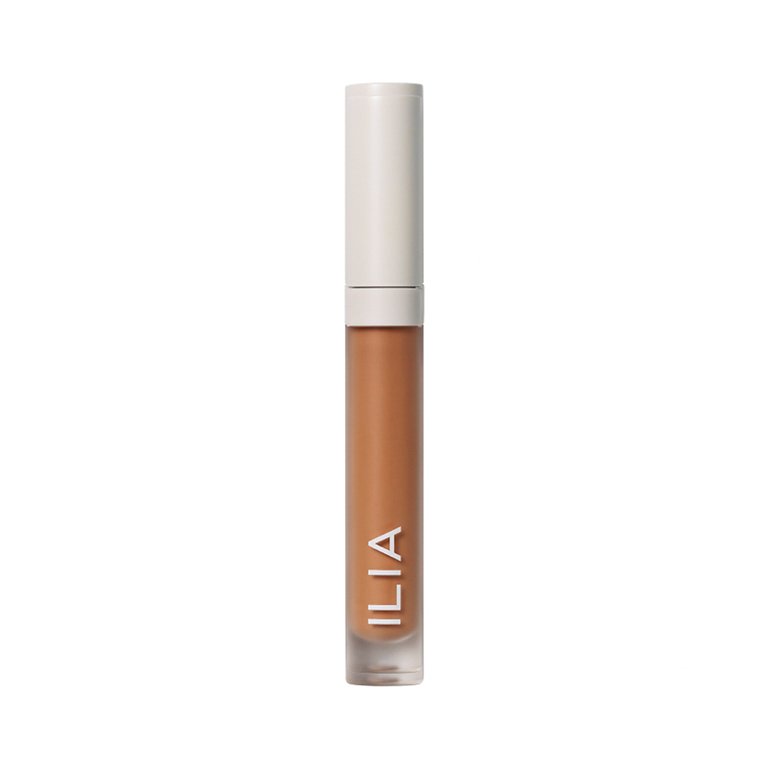 Creamy, medium-to-full coverage, a convenient doe-foot applicator and an intensive 30-shade range make this concealer a standout to our editors. Reviewers love that it provides full coverage while still looking natural and blending in easily on bare skin or on top of a skin tint.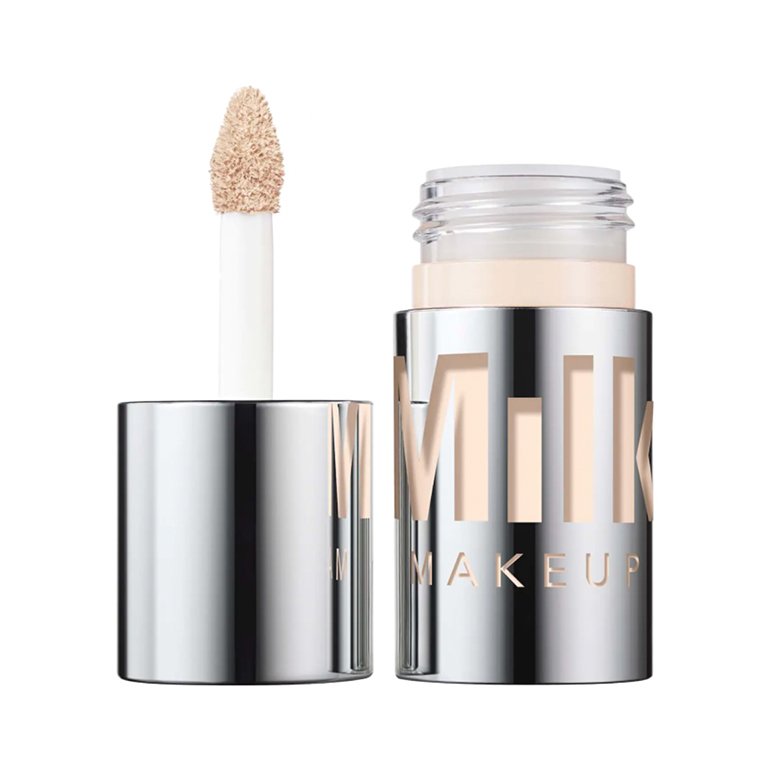 Read more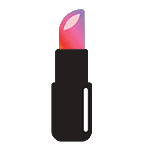 Back to top