8 Mini Makeup Items Perfect for All Your Summer Travels
July 01, 2022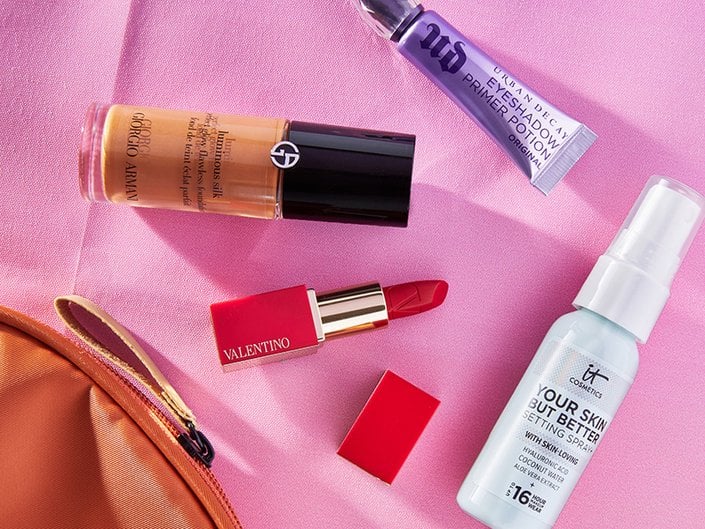 Mini makeup is adorable, but it can also serve a specific purpose — or several. In addition to being convenient when traveling and easy to store in makeup bag or purse, mini items allow you to test a product without making the commitment of buying the full size. (Raise your hand if you've ever been left with a once-used bottle of foundation that didn't work for your skin type.)
If your summer plans include travel, or you're simply looking to test out some new makeup, keep reading because we're sharing our favorite travel-size makeup items that deserve a spot in your makeup collection.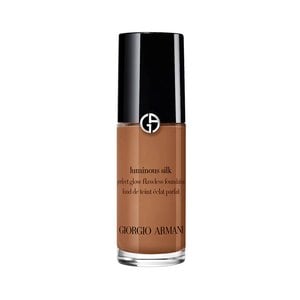 1 / 8
Foundations can not only weigh down your makeup bag, but they're often the first products to make a mess — especially when traveling. The mini version of this iconic foundation is ideal for traveling, and it's also a great way to test out the product at a more affordable price.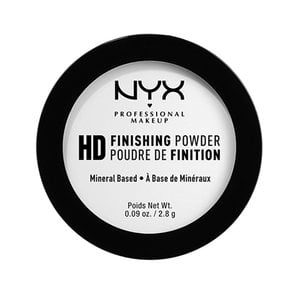 2 / 8
This translucent finishing powder is great for touch ups on-the-go, and the lightweight formula will lock in makeup and combat shine without looking cakey on the skin.
3 / 8
If you're looking for a mini mascara that does it all, this is the one for you. In addition to lengthening the lashes and creating gorgeous volume that isn't clumpy, it works to separate the lashes for a full, fanned out effect.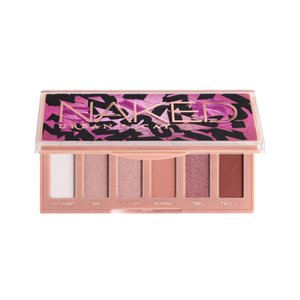 4 / 8
Compact eyeshadow palettes are perfect for travel, but they're also great for everyday use when you want to create a cohesive look without having to think about pairing colors together. Pair any shades in this rosy palette and you'll have an easy-to-do, beautiful look.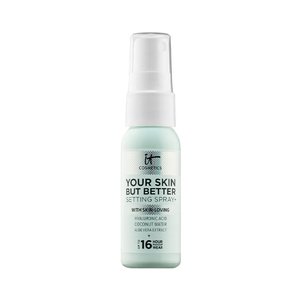 5 / 8
Setting spray can take your look to the next level, but many full-sizes can be bulky when you're on-the-go. This mini version is perfect to keep in your bag, and it works to refresh your skin and extend the wear of your makeup.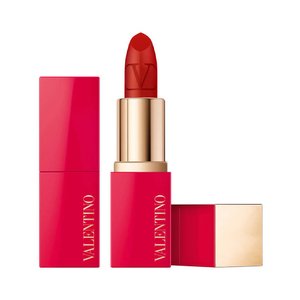 6 / 8
Mini lipsticks are absolutely adorable, but they're also super practical if you're looking to experiment with a new shade. This one comes in matte and satin finishes and has a creamy, pigmented formula that feels weightless on the lips.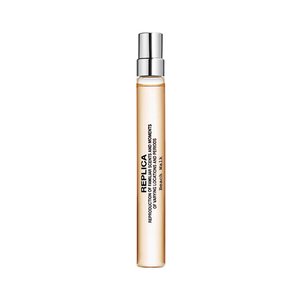 7 / 8
Perfume travel sprays are great for — you guessed it, travel — but they're also the ideal choice if you want to test out a new scent without committing to the full size. If you're looking for a new summer fragrance, the Beach Walk travel spray is our top pick.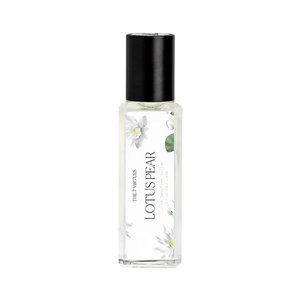 8 / 8
Perfume oils typically come in small packaging making them ideal for keeping in your bag. The 7 Virtues makes four of their best-selling fragrances in a perfume oil formula that can easily be swiped onto the skin for an invigorating scent that lasts.
Read more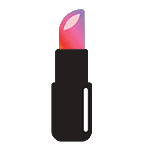 Back to top