9 New Makeup Products to Help Usher in Summer 2022
June 01, 2022
It's a brand new month, which means that new products are making their way onto store websites and shelves and into our makeup bags. These are the products Makeup.com's editors can't live without this June.
Victoria, Content Director
I tend to shy away from matte lip products because I find a lot of them to be drying, but I've been pleasantly surprised with Valentino's take on the popular lipstick finish. The soft-matte finish is SO comfortable and creamy. I can wear it all day without feeling the urge to swipe on lip balm. Right now, I'm obsessed with Nightfall Nude, a mauvy-nude that looks great with a little blush and lots of lashes.
Alanna, Assistant Managing Editor
When it comes to skincare products, I always venture toward vitamin C options because I experience a lot of dullness and discoloration. When I found out Urban Decay was dropping a vitamin C makeup product — namely, this setting spray — I nearly keeled over with excitement. This vitamin C and cactus-flower infused setting spray brightens the skin almost instantly upon contact, and it keeps me fresh throughout the day without needing to touch up. I also like that this helps keep me glowy and hydrated. It's a 10/10 summer must-try.
I'm already a massive fan of Nudestix blushes, but when they released this electric-orange shade, I fell in love with the product even more. This multi-use stick can be used anywhere on the face, including on the eyelids and lips, and adds the ultimate summer bright neon hue to any makeup look. I'll be rocking this one a lot this summer — it certainly lives up to its spicy name!
Ariel, Editor
If you're looking for a coral that looks just right on pale skin tones (read: not too bright or too pastel), you're going to love this liquid lipstick in the shade Peachy. Not only is the color super flattering, the vegan formula is also impressive. It lasts for up to 16 hours — it even held up when I devoured two huge slices of pizza and had a drink. Unlike a traditional liquid lipstick, this one has a beautiful glossy sheen. I'm not sure what sorcery they put in this product to make the shiny finish last all day, but I can tell you this is my new go-to longwear lipstick.
This lip oil has secured a permanent spot in my summer makeup rotation. It gives my lips a mesmerizing, shimmer-infused shine, protects them with SPF 50 and hydrates with antioxidant-rich fruit extracts. Plus, I can't get over how cute the lavender-capped tube is. Truly a beach bag makeup must-have.
Alyssa, Assistant Editor
I love wearing purple nail polish, but I often find purple shades to appear so deep that they almost look black, or have so much red in them that they lean pink. This one from the Essie Summer 2022 collection is perfect. It's a medium purple shade with rich pigmentation in just two coats, and it has the most subtle warm undertones that make it really flattering against tanned summer skin. I plan to keep this in my summer nail polish rotation for sure.
Over the last year, I've been testing out as many cream bronzers as I can get my hands on, and this pick is without a doubt one of the best. The creamy formula comes in a large compact with a lot of product, making it worth its hefty price tag. It blends into the skin with ease without being too matte and stiff or too emollient and greasy. Once applied, it lasts all day without smearing or fading, making it a winner in my book.
Kat, Social Media Editor
I can't seem to put down the Armani Lip Maestros because the formula is so creamy and comfortable to wear throughout the day. That's why when the Mediterranea shade extension dropped, I knew I had to stock up — and I'm so glad I did because I found my new favorite color. Sun is a beautiful warm-toned copper shade with a subtle pearl finish. It adds a bit of shine to my lips without glitter, making it a win for me!
As the weather starts to warm up, I've found myself reaching for more lightweight foundations. Rare Beauty's Liquid Touch Weightless Foundation has been the one that I've been using during all my outings. It's a buildable medium coverage that doesn't feel heavy as you layer. My skin is left with a soft, natural finish that wears beautifully throughout the day.
Read more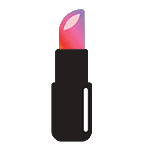 Back to top