These Skin Tints Are Summer Skin in a Bottle
June 10, 2022
If you regularly keep up with beauty trends, then you're likely aware that the makeup industry is currently in its skin tint era. Between tinted sunscreens, tinted moisturizers and tinted serums, sheer, skin-like complexion products are currently dominating the market.
And if you ask us, there's no better time than the present to embrace sheer base products that let your natural skin shine through. But with so many options available, it can be tricky to narrow them down and make a selection that works for you. Ahead, we're sharing the seven skin tints that we'll be reaching for all summer long.
1 / 7
Best Skin Tint for Dry Skin
If you struggle with dry or dehydrated skin, look for a formula that contains skincare ingredients — this one is loaded with them. It contains hyaluronic acid, glycerin and brightening mallow to hydrate and brighten the skin, leaving it feeling comfortable and looking naturally radiant.
2 / 7
Best Skin Tint for Oily Skin
People with
oily skin
often fear luminous base products, but they certainly don't have to. This drugstore tinted serum is a great option for those with oily complexions because it contains mico-fine mineral pigments that give it a luminous finish, but the formula itself isn't heavy or greasy looking as you wear it.
3 / 7
Best Long-Wearing Skin Tint
It's true that skin tints aren't known for their long-wearing capabilities — they tend to fade gracefully throughout the day. But if you're looking for a skin tint that will last all day and night, this is the one for you. It has buildable, medium coverage that blurs the appearance of pores for a smooth complexion that lasts for up to 24 hours.
4 / 7
Best Skin Tint With SPF
We can't stress enough how important proper SPF protection is, which is why we love when makeup products are formulated with sunscreen. In addition to niacinamide and hyaluronic acid, this glowy skin tint contains SPF 40, making it the perfect go-to if you're in a hurry (or you just like added sun protection). And not just that, but it feels weightless on the skin while creating a stunning, even complexion.
5 / 7
Best Skin Tint for No-Makeup Makeup
Skin tints are no-makeup, makeup MVPs, and this one is perfect for the minimal aesthetic. The fluid formula can be blended onto the skin with your fingertips or desired application method in seconds, and it creates a sheer, blurring veil on the complexion that never feels heavy or overdone.
6 / 7
Best Skin Tint for Ultra-Glowy Skin
If you can't get enough of the dewy skin look, this is the pick for you. It has a glowy, serum-like formula that contains damascus rose oil for added moisture and red bell pepper extract for digital pollution protection. The formula is sheer yet buildable, and it gives the skin a luminous glow that instantly brightens the complexion.
7 / 7
Best Skin Tint for Covering Blemishes
You don't need to reach for a matte,
full-coverage foundation
if you're looking to cover blemishes. This hydrating, light to medium coverage skin tint does an excellent job at neutralizing redness and camouflaging blemishes thanks to its buildable formula. To make the coverage work overtime, simply apply a second layer where needed and lightly set with powder.
Read more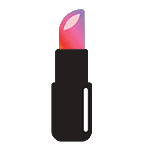 Back to top