Our Editors Tried the L'Oréal Paris True Match Blendable Foundation — Find Out if They Found a Match
February 16, 2023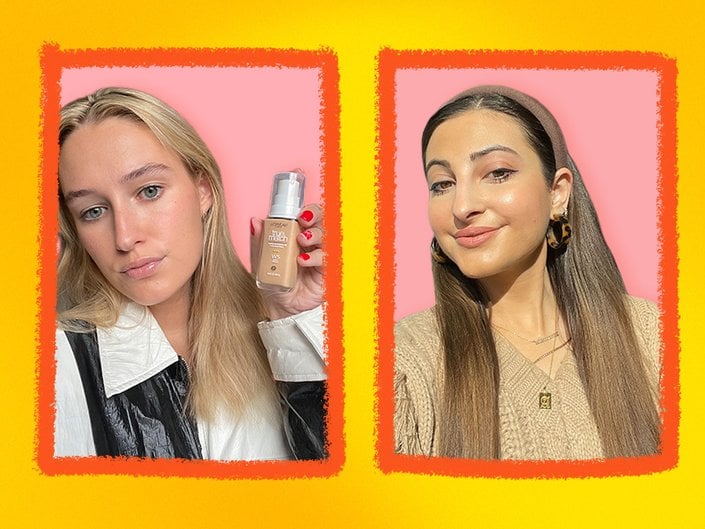 As beauty editors, we're always on the hunt for the best new foundation, as it's a staple product that serves as the literal, well, foundation for any good makeup look. Your foundation has the potential to make or break the rest of your makeup, plus there are tons of different types to choose from. Matte or dewy, light or full coverage, powder, or liquid — the list goes on.
While we look for many different factors in a foundation, the shade matching is always a top priority. That's why we decided to test run the L'Oréal Paris True Match Blendable Foundation. The brand's iconic foundation has been revamped with a moisturizing, hyaluronic acid-infused formula and even more precise skin undertone shade matching. Keep reading to find out what our editors thought of the upgrade.
Alanna, Assistant Managing Editor
My combination skin has unfortunately given me a lot of acne scars and dark spots, so I need a buildable foundation option that helps conceal these areas without looking too cakey or heavy. This lightweight foundation was the answer to my prayers — it's as blendable as its name suggests and does a great job of covering up uneven skin texture and tone. I like how lightweight it feels on the skin as well, and it also plays well with my full-coverage concealer and powder. I'll definitely be reaching for this when I'm looking for a lighter, more natural makeup finish.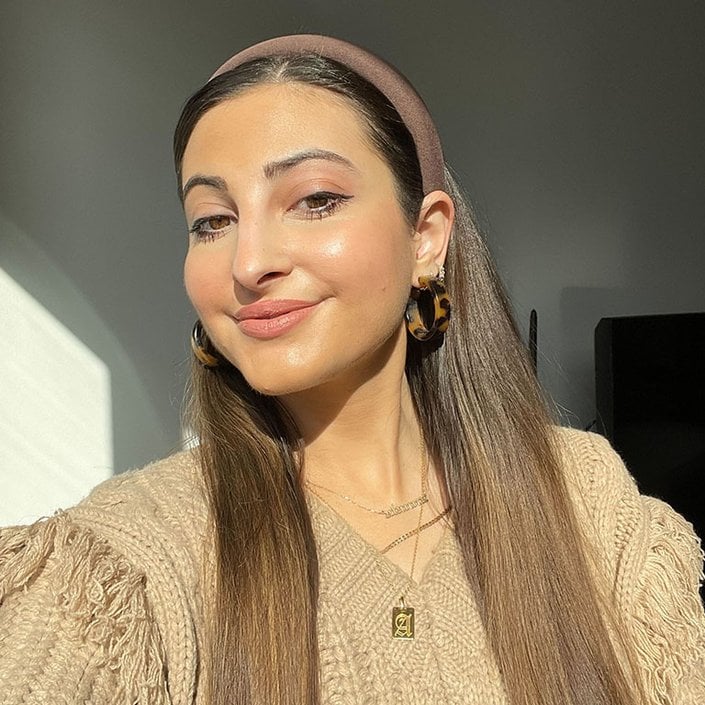 Ariel, Editor
I love this foundation! My skin is on the dry and sensitive side, so I'm always looking for foundations that feel lightweight, don't dry me out and don't emphasize texture. This one fits the bill perfectly. I like to apply a light layer all over my face with a damp makeup sponge and seal it in with a setting spray for weightless coverage that lasts all day. The shade match is spot-on, too — it's not too pink or too yellow for my skin.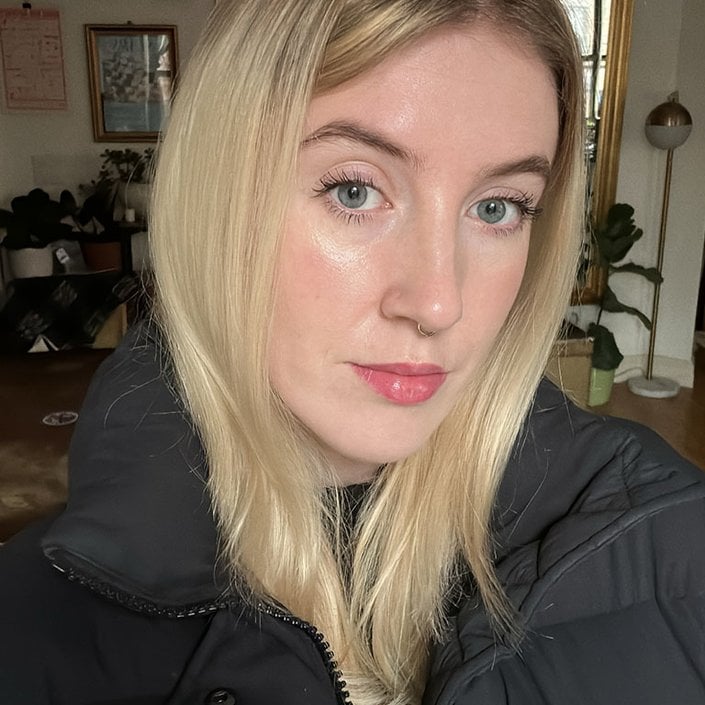 Jordan, Associate Editor
It was love at first brushstroke for me with the True Match Blendable Foundation, which melted into my skin effortlessly and immediately felt like I wasn't wearing any makeup. With my combination skin making me prone to
dry, flaky patches
, I struggle to find foundations that don't emphasize my dryness and still provide enough coverage to even out my skin tone. This foundation was not drying or cakey at all, and it had a nice medium coverage level that I could build up to my preferred look.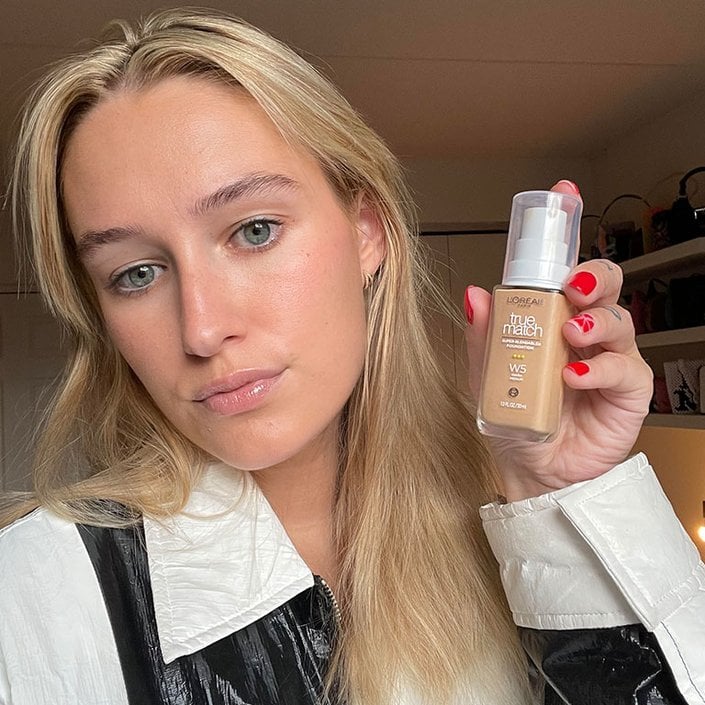 Kat, Social Media Editor
As someone who goes to multiple concerts a month, I'm always looking for makeup that doesn't feel heavy on the skin but gives me the coverage I need. I put this foundation to the ultimate test at a recent concert, and I was super impressed with the wear time. I applied it at 11 a.m. and it lasted through all the dancing and jumping around I did up until it ended at 10 p.m. — something I can't say for all my foundations. Upon application, I immediately fell in love with the color match and how seamlessly it blended into my skin. It was even able to cover some dark marks when I built it up a bit.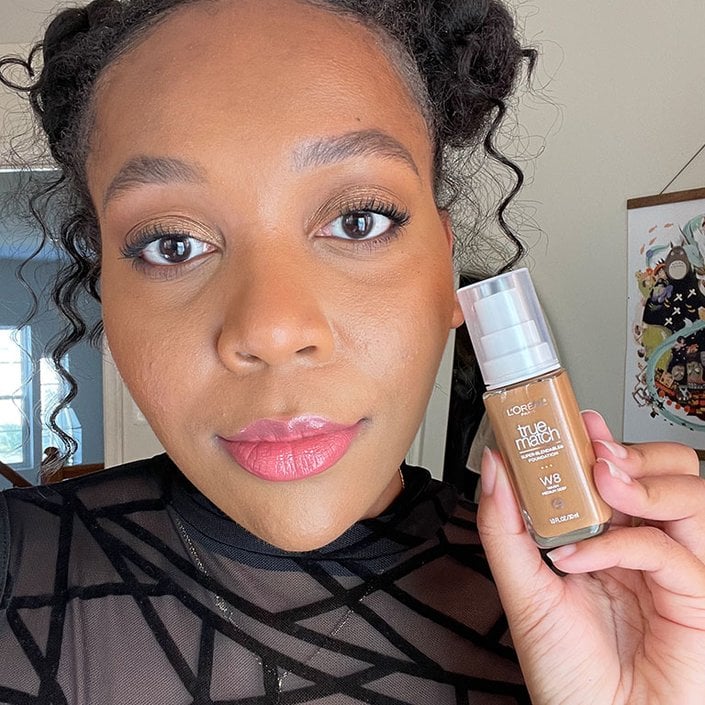 Photos: Jordan Julian, Alanna Martine Kilkeary, Kat Pierre, Ariel Wodarcyk; Design: Juliana Campisi
Read more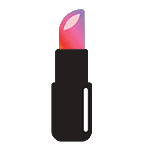 Back to top