Our Favorite Makeup Brush Holders for Every Aesthetic
October 17, 2022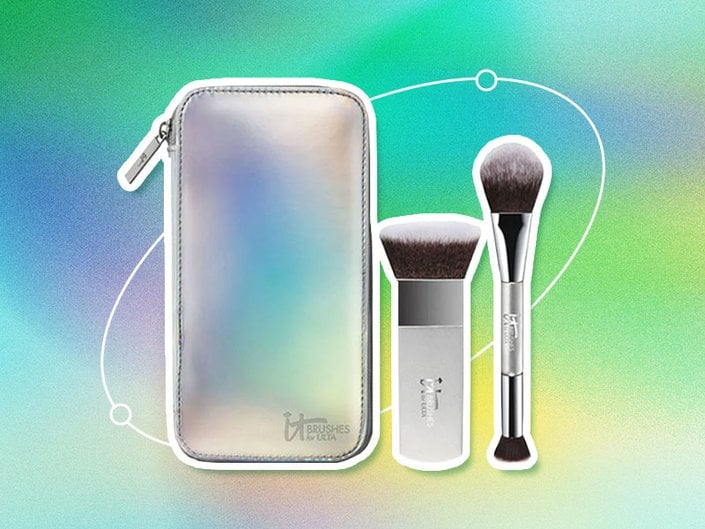 Makeup brushes require a dedicated space that can help keep them clean, propped upright and
displayed in an organized fashion
. Because you use
makeup brushes
directly on your face, you don't want to toss them in the bottom of a drawer like you might do with your lip gloss or mascara. Not only can such a haphazard storage method leave
your brushes
exposed to
dirt and germs
, but it also risks messing up the bristles. Instead, use these makeup holders to keep your tools out of harm's way and to give your vanity some flair.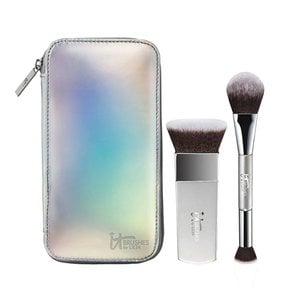 1 / 9
Not only does this set of brushes offer everything you need to achieve a perfect contour, but it also comes with a super cute chrome-effect carrying case for them. Whether you're at home or on-the-go, this makeup brush holder will keep your contouring tools organized in style.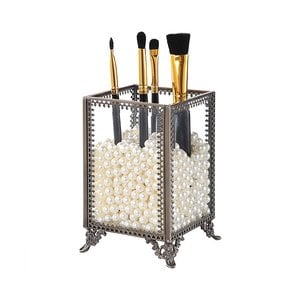 2 / 9
If you love an antique look, this makeup brush holder is exactly what you need. It will store your brushes neatly and look like a piece of vintage decor sitting on your vanity, thanks to the included pearls and filigree edges.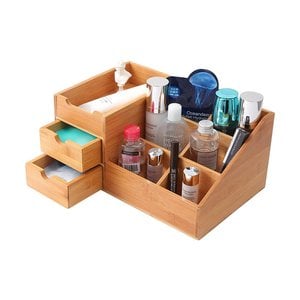 3 / 9
For a more minimalist aesthetic, opt for this bamboo makeup organizing tray. Not only can it fit your brushes, but you can also use it to store some products and other tools. Just make sure you have enough room on your vanity — it's a bit larger than some of the other options on this list.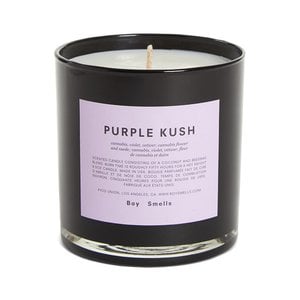 4 / 9
Boy Smells may be known for its trendy candles, but once the wick is burned down, the empty jars make great DIY brush holders. With a variety of scents and colors to choose from, you can curate your candles to fit the vibe of your vanity.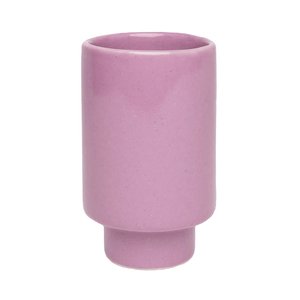 5 / 9
This multi-purpose ceramic cup would be a pretty addition to any shelf or bathroom counter. We recommend this handmade pick for the artsy, design-obsessed makeup brush owner. We're partial to the pastel lavender version, but there are several different earthy colors to choose from.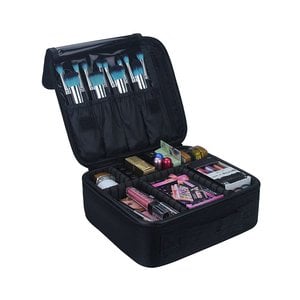 6 / 9
Whether you're an aspiring makeup artist or a pro, this makeup brush holder bag will keep you organized while on the job. It has plenty of storage for all your products, including several adjustable compartments and makeup brush slots so you can keep your tools neat and tidy.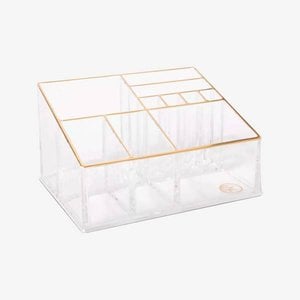 7 / 9
Add a touch of contemporary flair to your vanity with this acrylic storage holder. Because it's clear, it matches any vanity setup and makes your products the focal point. With multiple sections in varying sizes, you can store your makeup tools and products with ease.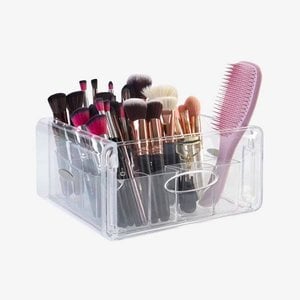 8 / 9
If you're someone who owns a lot of makeup brushes to help you nail every eye, lip and face look you can imagine, this is the makeup holder for you. It includes a removable tray to separate and organize your brushes by functionality and leaves room in the drawer for other products.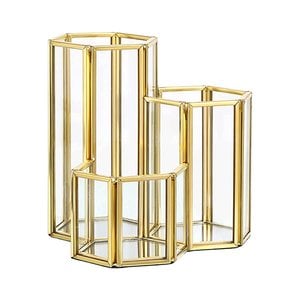 9 / 9
With three different sized compartments, this makeup brush holder is perfect for organizing tools of all shapes and sizes. You can keep your stippling, powder and foundation brushes in the tallest slot, and use the smallest one for cotton swabs or balls.
Read more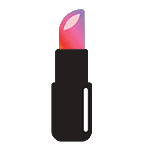 Back to top