The Best Purple Toning Shampoos for Removing Brassiness
March 29, 2022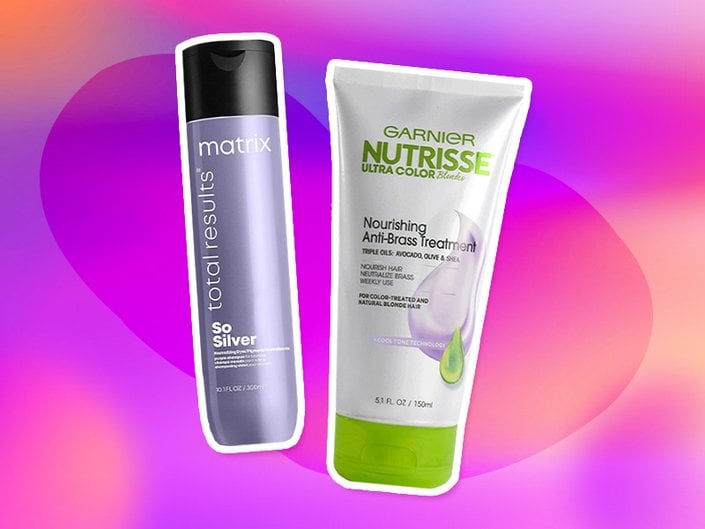 I'm a fake blonde, and I love every minute of it. Well, almost every minute of it. The second brassiness starts creeping in, my anxiety goes into overdrive. I simply won't stand for orange, un-toned strands. The good news is I can give myself an at-home salon-like toning sesh with a powerful purple shampoo.
A once-a-week wash with a brass-fighting, blonde-brightening shampoo stops warm hues from appearing and
keeps my hair looking fresh
for way longer than anticipated. Over the years I've tested my fair share of toning shampoos, and have found the top six that keep my hair looking icy and fresh. Find my favorite purple-toning shampoos, below.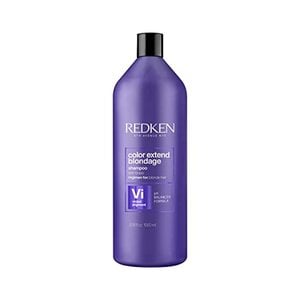 1 / 5
If your hair needs some TLC, give it a wash with this. Not only will brassiness vanish, but it'll also strengthen your strands. Just lather, let it sit for about four minutes and rinse for healthy hair.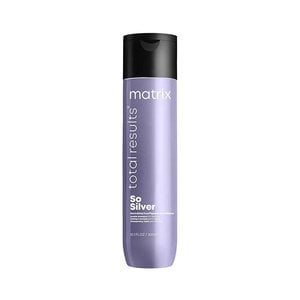 2 / 5
Yellow tones will disappear like magic when you use this silvery-purple shampoo. After one wash, blonde hues are refreshed to salon quality. Plus, after styling you'll notice added brightness and shine.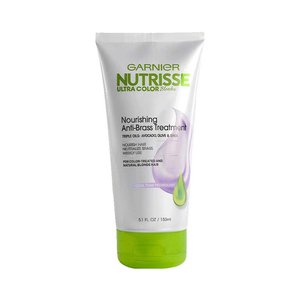 3 / 5
Not ready to part ways with your go-to shampoo? Once a week, sub out your conditioner for this affordable toning treatment instead. Avocado, olive and shea oils leave hair feeling nourished, while the CoolTone Technology tones down warm hues.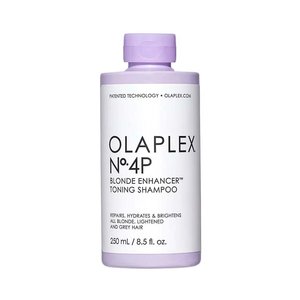 4 / 5
When your hair needs an extra boost, opt for this reparative, brightening shampoo. Made with Olaplex's signature bond builder, it restores brittle, damaged hair as it cleanses and neutralizes brassy tones. It can also be used on any lightened or gray hair — not just blonde.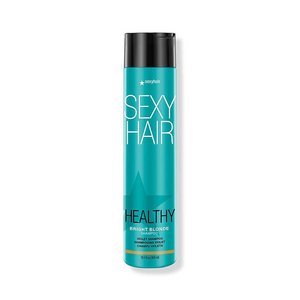 5 / 5
Reduce breakage, improve manageability and enhance vibrancy with this violet-hued shampoo. Formulated with chamomile, honey and quinoa, it banishes brassiness, is super hydrating and keeps hair looking fresher for longer.
Read more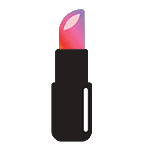 Back to top