4 Genius (and Easy!) Ways to Cover Your Roots
June 01, 2020
Practicing social distancing has left us all missing our regularly scheduled beauty appointments. But just because we may not be able to get into the salon for our routine root touch-up, doesn't mean there's nothing we can do about it. Covering up grown-out roots without a professional stylist is indeed possible, and dare we say, easy. Don't believe us? Discover four ways to cover up your roots from the comfort of your own home, ahead.
How to Cover Up Your Roots: Color Your Own Roots
The L'Oréal Paris Magic Root Cover Up Spray makes covering up your roots at home easy and quick. Available in eight colors, the lightweight formula offers seamless coverage in seconds. Simply spray the formula four to six inches away from your hair onto the new growth and partly through the length of the hair to blend in the color, and voilá! The results will have you looking like you just walked out of the salon.
How to Cover Up Your Roots: Pump Up the Volume
A salon-quality blowout creates body and volume that can temporarily camouflage roots and strays, which means you can go a few weeks longer between coloring appointments. To really pump up the volume, you can also try teasing your hair or using a volumizing spray. Find out more ways to add volume to strands here.
How to Cover Up Your Roots: Dry Shampoo
Use a dry shampoo based on your current hair color (white powder for blondes and brown for brunettes or an invisible option for all hair colors), to not only add body and lift, but also to disguise those roots until your next wash.
How to Cover Up Your Roots: Smart Styling
Try styling your hair in different ways to mask your outgrown roots. Some of our favorite styles are a slicked-back ponytail because wet-looking hair appears darker and can better blend any color mismatch, and our forever favorite hairstyle, the messy bun. But when in doubt, rest assured that you can also reach for a head wrap or hat, which will hide your roots without sacrificing your chic aesthetic.
Read more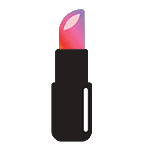 Back to top