Beach-Ready Hair Accessories You'll Actually Want to Wear
July 30, 2019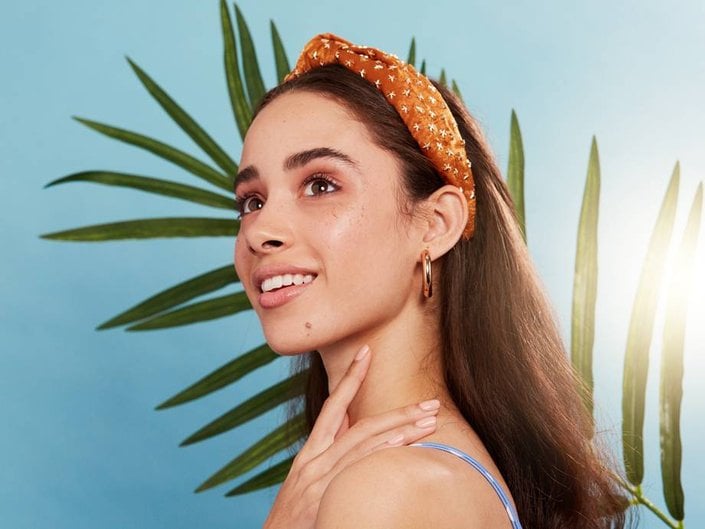 If we're being honest, a trip to the beach can be far from glamorous, especially when it comes to our hair. No matter how many trusty hair products you pack in your beach bag, there's the chance for things to get too frizzy or too messy to salvage. Enter, hair accessories for the beach — the perfect way to draw attention away from your wild strands if you *just can't* deal. Ahead, find all of the hair accessory inspo you need for your next trip to the beach (or pool!), including a chic headband, customizable clip-in accessories and a hair scarf to keep your locks safe from the elements.
Throw on a Headband
Instantly elevate your beach look with a headband like this star-studded pick from Lele Sadoughi. We recommend throwing on the headband when your hair is still damp, so it naturally dries into place. For a more affordable pick, look to options like the Solid Twist-Front Headband for a similar vibe. Take this opportunity to be bold — maybe it's your chance to debut that shell headband you've been eyeing.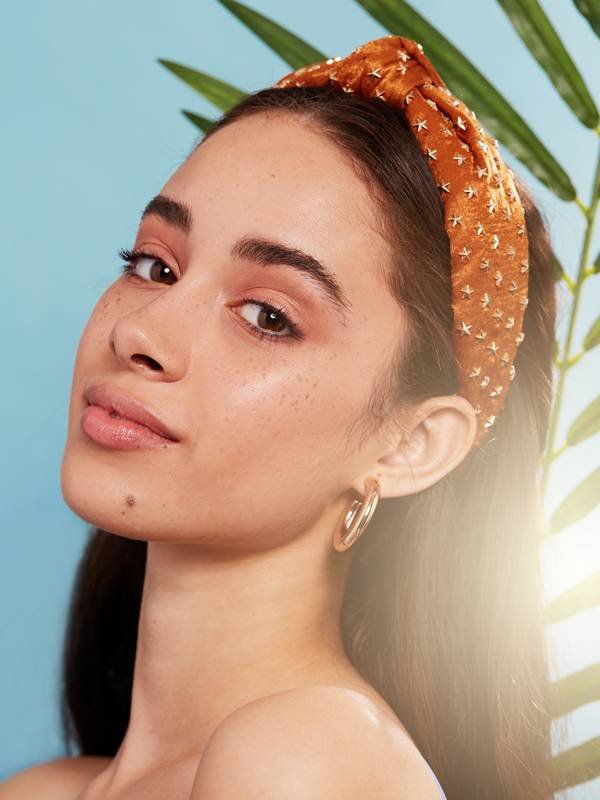 Clip in Some Chic Accessories
Pack a few chic accessories in your beach bag, like the Brinker & Eliza Aloha Barrette or the Mermaid Fringe Barrette. These two accessories pair well together, but you can mix and match ones that best suit your personality and work well with your hair type. These are meant for that beachy-bohemian aesthetic, but you can keep in simple by wearing a bow scrunchie, or weaving seashell bobby pins in and out of your hair if you're really committing to the cause.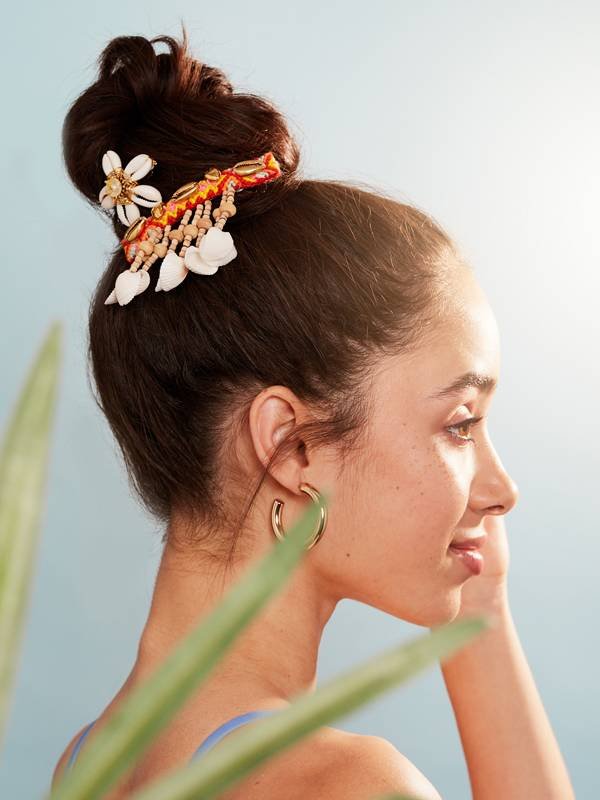 Find a Stylish Turban Head Wrap
Protect those strands with a stylish turban head wrap, which — we promise — is totally doable (yes, even at the beach). To get the look, start by investing in a scarf that draws your attention. Then, wrap the scarf around your head and tie it into a small knot in the front, leaving extra fabric hanging down. From there, twist the excess ends of the scarf so that they become one thick piece of fabric. Finish by looping the scarf around the center into a large knot and then tuck in the ends of the scarf under the big knot.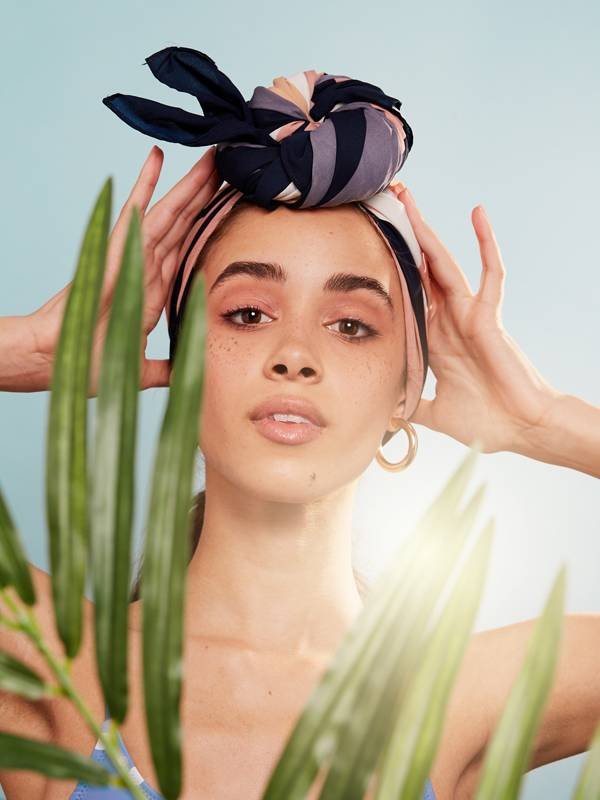 Read More:
Knotless Box Braids Exist! Here's What You Need to Know
7 Ways to Make Your Hair Smell Amazing for Hours
The Best Wave Sprays to Help You Fake Effortlessly Beachy Hair
Read more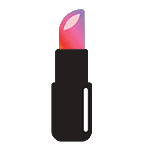 Back to top