Dyeing Your Hair at Home? Try This Highlighting Trick
April 16, 2020
If you're considering highlighting your hair at home (who isn't right now?), the mere thought of DIY hair color might seem daunting, but the good news is that there are ways to make your home dye job look like you went to the salon. If you love the look of balayage, one such technique to keep in mind has to do with teasing sections of your hair before applying your box dye. Ahead, we chatted with Matrix Artistic Director Nick Stenson about exactly how to master this highlighting hair color hack. Here's what you need to know.
How to Apply Dye Using the Teasing Trick
According to Stenson, this highlighting technique will help diffuse the color so that it will seamlessly blend into place. Start by taking ¼-inch sections of the hair and tease it from about the top of your mid-shaft to the root. "Next, apply your color to what is left outside the teased hair sections," he says, which would be from your mid-shaft down to your end. The reason for applying the color this way is to ensure that your highlighted strands don't appear too heavily concentrated. "The application should be soft and diffused, without heavy amounts of color placed on the hair in certain spots." Unsure about what at-home highlighting dye to use? We recommend the L'Oréal Paris Superior Preference Glam Lights Kit. For bleach, try the L'Oréal Paris Colorista Bleach All Over, which serves as an excellent primer to lighten your hair.
How to Detangle After the Color Sets
When it's time to wash out your hair after the color has set, be gentle and diligent. "I suggest rinsing out the color first, then using a detangling brush to remove the teasing and applying a deep conditioning treatment, like the Matrix Biolage HydraSource Deep Treatment Pack, in the hair while doing it," says Stenson.
Read more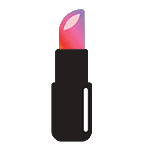 Back to top