Beauty Q&A: How Can I Dye My Curly Hair at Home?
October 08, 2020
If you have curly hair, you know that when it comes to styling and maintaining it, it plays by its own set of rules. Though curly hair can be challenging at times, once you understand how to work with it, there's not much you can't do. Take dyeing your own hair, for example. Doing this on curly hair can be intimidating, but when equipped with the right tips and tricks, you can totally achieve a flawless dye job. Here, Jonathan Colombini, L'Oréal Paris celebrity hairstylist, explains what you should know before using box dye on your curls.
The Challenges of Dyeing Curly Hair at Home
"Curly hair tends to always be on the drier side, which is often one of the biggest challenges when color processing it," says Colombini. "I recommend [choosing a dye] that's going to be gentle on your hair to avoid dehydration and damage."
He also suggests following the dye job with a moisturizing mask. One that we like to use post-dye is the Garnier Fructis Nourishing Treat 1 Minute Hair Mask + Coconut Extract. Then, to maintain your color and the integrity of your curls, Colombini recommends using a color-safe shampoo and conditioner like the L'Oréal Paris EverCurl Hydracharge Sulfate-Free Shampoo.
How to Choose a Hair Dye for Curly Hair
"It's important to look for a hair dye that has a nourishing formula, such as the L'Oréal Paris Excellence Creme Permanent Hair Color," says Colombini. The dye contains a pro-keratine complex that he says protects hair as it colors. Another option is the Dark and Lovely Reviving Colors line, which has moisturizing shea butter, vitamin E and avocado oil and is free of ammonia and peroxide.
Because bleach can be damaging on any hair type, Colombini says that for curly-haired girls and guys especially, he recommends leaving the process to the pros.
Photo: Chaunte Vaughn; Design: Hannah Packer
Read more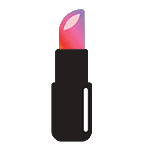 Back to top