4 Ways to Apply Eyeliner on Upturned Eyes
April 29, 2020
Upturned eyes are very similar to almond-shaped eyes. They have an oval shape and have a natural upward lift at the outer edges. The lower lid tends to be more prominent, appearing much longer than the top lid, which is why when it comes to applying eyeliner, the key is to enhance the natural symmetry and shape of the eyes. Ahead, find four techniques and makeup looks that can help you strike that balance.
Smoked Eyeliner on Upturned Eyes
A smudged, smoked-out eyeliner look works really well with the upturned shape because it highlights the natural eye shape. To create a smoked-out eye look, we recommend using an eyeliner pencil. We love the L'Oréal Paris Age Perfect Satin Glide Eyeliner with Mineral Pigments because it glides effortlessly on the eyes and is super buildable. Start by lining the upper and lower lash line. Then apply a thicker line on the outer corners of your lash line and use a small smudger brush to diffuse the edges. Concentrating the smoky effect on the outer corners will emphasize the natural upturn of your eye shape.
Winged Eyeliner on Upturned Eyes
If your upturned eyes are close-set, try a winged liner look, which will make them appear larger. Beginning from the middle of the top lash line, use a liquid eyeliner, like the Maybelline New York Hyper Easy Eyeliner, to create a wing. Make sure you don't start too close to the inner corner because this will make your eyes appear smaller. Also be sure to keep the line thin throughout and to keep your wing small. Dragging the wing out to the temples of your head will exaggerate your natural upturn and change the appearance of your eye shape.
Upper Lash Line Eyeliner on Upturned Eyes
Applying highlighter in your inner corners is a technique that is used by many makeup artists to make the eyes pop. For those with upturned eyes that are a little wider apart, though, doing this will make your eyes appear more wide-set. The trick to highlighting your eyes is dragging your top eyeliner all the way into the inner corner. Don't be afraid to create a small point in the inner corners for a Cleopatra-inspired look. This technique will help give the illusion of eyes that are a little closer together, so when you go to highlight your eyes, they look even and bright.
Lower Lash Line Eyeliner on Upturned Eyes
To keep your eyes looking balanced, don't be afraid of applying eyeliner on your lower lash line. Naturally, your lower lid tends to be more prominent, so to make it look a little bit more symmetrical to your top lid, apply a thin line on your waterline and lash line. For bottom eyeliner, we recommend using gel and pencil eyeliners for the easiest application.
Read more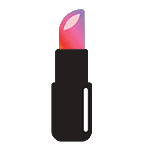 Back to top